When Anthony Dixon turned the corner, he knew where he wanted to be.
The pylon was in sight for the 49ers rookie running back, and he was going to do whatever he could to get there.
"I'm a big guy, but I knew I was going to have to turn on the jets for that one," Dixon said.
And that's exactly what he did.
Four yards later Dixon not only put the first points on the board in the 49ers 15-10 victory over the Minnesota Vikings, but he had given the 49ers first team-offense a much needed confidence boost.
"We definitely needed that," left tackle Joe Staley said. "We came out a little slow last week, so it was great to come out and start fast with our No. 1 offense against their No. 1 defense."
Dixon's touchdown came at the end of what Staley called "almost a perfect drive."
The 49ers received the opening kickoff and marched 70 yards for the score in 6:57. They were perfectly balanced with six passing plays and six rushes, and they converted on all three of their third downs.
Quarterback Alex Smith was five-for-six on the drive, and he came up with the big plays on those third downs to keep the chains moving.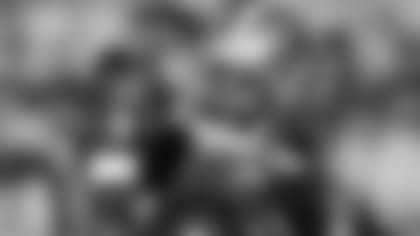 "Alex did a great job of picking the defense apart (in the first drive)," said tight end Delanie Walker, who made two catches for 35 yards on the drive. "We did what we wanted to do in that first series."
Making the opening drive even more impressive was the fact that the 49ers were without three of their biggest playmakers in running back Frank Gore, wide receiver Michael Crabtree and tight end Vernon Davis.
Meanwhile the Vikings had nine of their 11 defensive starters on the field.
All week long the offense had talked about starting fast, and to be able to do so short-handed against a nearly complete Minnesota defense made it that much sweeter.
"This is what we said we wanted to do tonight," Staley said. "I thought we moved the ball well in that drive even without those guys in there. It makes you realize how good this offense can be when we're all healthy."
A Homecoming of SortsFor the second straight week the 49ers outside linebackers wreaked havoc in their opponent's backfield.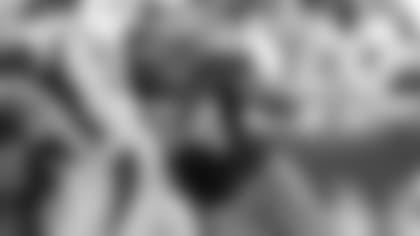 They accounted for two of the team's four sacks and four of the team's eight quarterback hits – and perhaps nobody on the defense had a better night than Travis LaBoy.
This was LaBoy's first NFL game since he was a member of the Arizona Cardinals in Super Bowl XLIII, and he made it count. LaBoy registered three quarterback hits and one sack, and the 250 pounder from the Bay Area enjoyed playing in his own backyard.
"For a first game, I thought it went well," LaBoy said. "I had the home-town fans and all my friends here. I grew up right down the street. So for me, I couldn't ask for anything else."
Two at the BuzzerHead Coach Mike Singletary said he was "disappointed" in how his team finished, but he couldn't have been talking about the final play of the game.
Following a 49ers punt, the Vikings took the field on their own eight-yard line with nine seconds remaining. Minnesota tried to make a desperation heave for the far end zone, but Derek Walker made sure the Vikings didn't even leave their own.
The 49ers defensive tackle sacked Vikings quarterback Joe Webb for a safety – a perfect ending for a somewhat inconsistent half.
"I know we didn't close the game out the way Coach wanted, but that was a good final play," Walker said. "We knew it was going to be a deep route so we had plenty of time to get to him. (Bruce) Davis set the edge so it funneled the quarterback back to me. And I know what to do when there's a QB right there."
Extra PointsThrough two preseason games, the 49ers defense ranks in the top 10 in the NFL in points allowed, yards per game, passing yards per game, rushing yards per game, sacks and interceptions.
Singletary said there were two injuries on the night; tight end Nate Byham suffered a chest contusion and cornerback Patrick Stoudamire suffered a knee contusion.