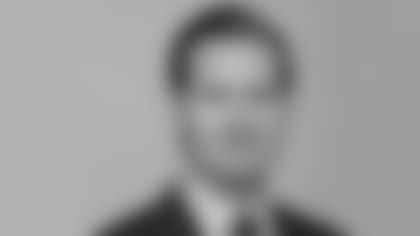 ** The San Francisco 49ers named Ethan Casson Chief Revenue Officer. In his previous role with the team, Casson helped spearhead the 20-year, $220 million Stadium Authority naming rights partnership with Levi Strauss & Co. - one of the largest in NFL history. Under Casson's direction, the team's corporate revenues have been elevated to among the highest in the NFL.
"Under Ethan's direction, our sales initiatives have produced tremendous returns at the team level and for the Stadium Authority at Levi's® Stadium," said 49ers President Paraag Marathe. "His sales group has constructed a world-class roster of corporate partners consisting of global industry leaders and the Bay Area's finest. I am confident in Ethan's ability to help our organization continue to grow while providing our fans an unparalleled experience."
In his new role, Casson will oversee all revenue streams for the 49ers organization and, on behalf of the Stadium Authority and its tenants, for Levi's® Stadium. This will include corporate partnerships, broadcast partnerships, luxury suites, premium services, ticket operations and stadium events and tours.
"I am thrilled to have Ethan on board as our Chief Revenue Officer," said 49ers Chief Operating Officer Al Guido. "His leadership, dedication and fan-first mentality will help us shape our sales and service initiatives for years to come. The 49ers Faithful deserve a tremendous experience on and off the field and I am confident Ethan and his team will deliver on that promise."
Casson was an executive for the NBA's Minnesota Timberwolves, spending eleven years with the organization. He currently serves on the board of directors for the Make-A-Wish Foundation Greater Bay Area and was previously a board member for the Make-A-Wish Foundation Minnesota.  Additionally, Casson serves on the board of directors for the Silicon Valley Chamber of Commerce.