The San Francisco 49ers announced on Monday that Mark Uyeyama has joined Head Coach Mike Nolan's staff as assistant strength coach.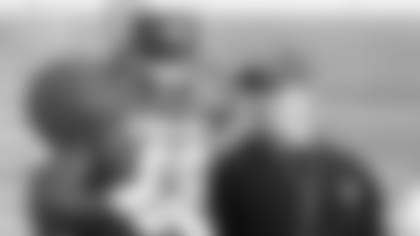 "I'm very excited about the opportunity to join the 49ers, and the chance to work with Coach Nolan and Duane Carlisle down in the weight room," said Uyeyama, who hopped a flight on Sunday to join the team in Mobile. "I think this week is a great chance to dive right in and start working with these guys."
Uyeyama (pronounced U-E-yaw-ma) joins the 49ers after serving as the head strength and conditioning coach for the Utah State University Athletic Department from 2004-07.
The new assistant strength coach plans to return to Utah after the Senior Bowl to pack up and then make a quick move to the Bay Area.
"I have to take care of loose ends back home, but I want to get out to Santa Clara as soon as possible," said Uyeyama. "I've been studying the roster so that I can learn who is on the team and I'm looking forward to working with them once the off-season program starts up."
Uyeyama graduated from Utah in May of 2000 while working as a student assistant strength coach for two years. He then became a graduate assistant at USU before moving to another graduate assistant position at Arizona State from May 2001-May 2003 when he was promoted to a full-time assistant.
Prior to getting into strength and conditioning, Uyeyama played football at Butte Community College in Oroville, CA and Northern State University in Aberdeen, S.D.
He earned a master's degree in higher and post secondary education from ASU in May of 2003.