SAN DIEGO – No Antonio Gates, no Malcom Floyd and no healthy right hands for Joe Staley or Takeo Spikes either on Thursday night.
Yet none of those were the most unusual circumstances of a 49ers 34-7 loss to the San Diego Chargers, one that went completely in San Diego's favor after its fortuitous second quarter.
In the quarter, the 49ers chose to take three points off the board because of a Chargers penalty, which turned into a touchdown taken off the board thanks to a challenge from San Diego coach Norv Turner, and later Pro Bowl defensive tackle Justin Smith was ejected for making contact with an official.
It was 15 minutes the 49ers would surely like to have back.
But the entire game itself was a wasted opportunity. The 49ers (5-9) could have been in the NFC West driver's seat with a win. Now, they'll need to rely on other teams to lose in order to make it in the playoffs for the first time since 2002.
"I felt that tonight we were ready to play, just did not execute," head coach Mike Singletary said. "We have to coach better and we have to execute better. It's unfortunate, we let a good opportunity get away."
The momentum certainly was in the Chargers' favor after those key moments early in the game, and as a result San Diego took a 17-0 lead into the locker room at halftime and never looked back.
Things continued to go against the 49ers in the second half when Ted Ginn Jr. returned the opening kick for a touchdown only to have it negated by a face-mask penalty by fullback Moran Norris. Instead of the score, the 49ers went three-and-out and saw the Chargers add to their lead with a physical drive, capped by a 1-yard touchdown run from Mike Tolbert, who battered 49ers defenders throughout the game.
Willis and Spikes played the game with broken right hands and the duo gave a valiant effort in defeat. But they could not do enough to slow down San Diego's potent offense.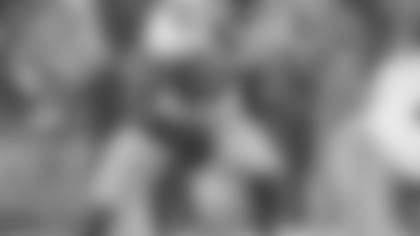 "I have a lot of respect for Pat and Takeo, those guys are our leaders," safety Reggie Smith said. "They felt like they needed to be out there for us, and they helped us out. A lot of guys wouldn't have done that."
But even with the inside linebackers in the game, Tolbert and rookie Ryan Matthews carried 17 times apiece for 46 and 56 yards respectively. The attrition on the ground took its toll on the 49ers defense as the Chargers picked up 374 yards on the evening, 108 on the ground and 266 in the air.
Offensively, the 49ers gained only 192 yards while picking up 11 first downs and converting just 2-of-12 third downs. It was a performance that cemented the Chargers standing as the league's top defense.
"I give them a lot of credit," said quarterback Alex Smith, who finished the game 19 for 29 with 165 yards and an interception. "They did some good things."
San Diego quarterback Philip Rivers didn't have one of his starting wideouts in Floyd or his tight end in Gates, but that didn't stop him from throwing three touchdown passes to Vincent Jackson. He finished the game 19-of-25 for 273 yards and three touchdowns with a quarterback rating of 150.5. Rivers started hot in the first half, completing 13-of-18 for 195 yards with a near-perfect 144.4 quarterback rating.
The 49ers scored their only points on a 3-yard touchdown run by Brian Westbrook in the fourth quarter. It was one of few highlights for the offense, other than Josh Morgan's career-best seven catches for 106 yards.
"It's frustrating because we had our destiny in our hands and didn't take advantage of it," Morgan said.
As Morgan said, the 49ers needed a win to control their own destiny; but it was the Chargers who controlled things from the get-go.
San Diego wasted no time jumping out to a 7-0 lead. In fact, the Chargers needed just four plays to score. Jackson out-jumped cornerback Nate Clements to haul in a 58-yard touchdown pass from Rivers to get the evening started. Clements was in excellent position to make the play, but the Pro Bowl wideout used every inch of his 6-foot-5 body to make the grab.
After the early big play, the 49ers defense settled in, forcing back-to-back punts from Mike Scifres.
The 49ers opted for a field goal on their third drive, but Jeff Reed's 38-yarder was taken off the board. San Diego was flagged when defensive tackle Antonio Garay used leverage to jump over the line on the attempt, and Singletary accepted the penalty. With new life and first-and-goal, Smith appeared to have a 7-yard rushing touchdown on third down. But a San Diego challenge took the points off the board once more.
Singletary elected to go for it on fourth-and-goal from the 1, but rookie running back Anthony Dixon was stopped in the backfield by linebacker Brandon Siler, who blitzed right between left guard Mike Iupati and center David Baas.
"They stopped us there, and that kind of changed a lot of things," Morgan said. "We're used to scoring early and making big plays then."
Believe it or not, Siler's play wasn't the biggest blow to the 49ers early on.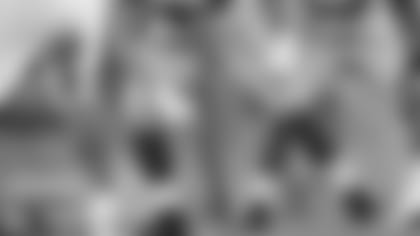 On the next drive Justin Smith was ejected for making contact with an official when it appeared as if he was removing the official's arm off of him.
"A rule is a rule, you have to respect it," he said. "It's unfortunate that it happened."
The Chargers picked up 15 yards from the penalty and drove down the field 90 yards on 13 plays to set up Nate Kaeding's 25-yard field goal to take a 10-0 advantage.
Following a 49ers punt, linebacker Ahmad Brooks dropped what would have been a huge interception inside of Chargers territory. The fifth-year pro could not haul in the wobbly ball that was partially deflected by Manny Lawson.
The missed opportunity was one of many chances the 49ers could not capitalize on.
The Chargers would make good use of their new life. Rivers completed a 36-yard pass to Kelley Washington and picked up another 15 when Tarell Brown was flagged for tackling Washington out of bounds. Matthews carried the ball twice to set up Jackson's second touchdown of the game from 11 yards out, giving the Chargers a commanding 17-0 lead.
Two more touchdowns in the second half cemented San Diego's win and left the 49ers frustrated with their performance.
"Until I look at the film I really can't make a fair assessment," Spikes said, "but the one assessment I can make is that this was unacceptable."
The 49ers have two games left against divisional opponents and will look to finish on a strong note.
"We just have to keep moving," Reggie Smith said. "We just have to do our part, win these next two games, and hopefully things will go our way.
"We just have to get right back at it. We can't let this stop us. We have to keep practicing hard every day."