The 49ers followed up last week's sound beating of the St. Louis Rams by unfortunately taking one of their own. The 49ers garnered an initial 6-0 lead at the end of the first quarter, but allowed their lead to quickly dwindle and once again failed to finish in a 35-22 road loss to the Dallas Cowboys.
"We just didn't finish," said defensive end Ray McDonald. "That's always been our problem, this year and in the past. We just haven't been able to finish games. We come out good, and teams just seem to come back on us. That's something we have to learn to do – learn how to finish."
The 49ers missed out on a chance to truly take it to Dallas and make an early statement when they walked away with a pair of field goals instead of touchdowns on first and goal in back to
back possessions at the 4-yardline.
"We moved the ball and got down in the red zone, inside of the five and then couldn't do anything with it," said tackle Joe Staley. "That was very frustrating, and something we've got to do a better job of, come away with touchdowns instead of field goals."
As head coach Mike Singletary summed up in his post-game conference, "You know it's always going to come back and bite you. You get down there and you work and your offense is down there and not to come away with 7. They were fighting and trying to make it happen, but you knew it was going to come back and bite you. You get 6 instead of 14, do the math."
The 49ers had also missed out on another chance to add to their point total when kicker Joe Nedney's 52-yarder narrowly missed the left upright on the opening drive of the game.
Cowboys wide receiver Terrell Owens also stung his former team with 7 catches for 213 yards and a touchdown, marking his first dynamite game in an otherwise frustrating season.
"He got off today," said cornerback Nate Clements who was responsible for covering the Pro Bowl receiver. "I'm not taking anything away from him, but I still have confidence in what I can do against ANYBODY. I'm going to make corrections and I'm going to be right back at it, just like I was in the game. He got one, it was 'let's go back at it again.'"
Owens started off his explosive day on the third play of the second quarter when he got over the top of Clements and safety Keith Lewis on a corner route, reached back for the ball, made the catch and then continued churning his way to the end zone as Clements fought to strip the ball out.
"He ran a 7 route (a corner route) and we kind of collided and that's when they threw the PI on me, and he got over the top on that one," said Clements. "I had him in my wrap and I should have just made the tackle instead of trying to do something extra."
The play counted for a 75-yard touchdown, and put the Cowboys up 7-6 at the start of the second quarter.
"It gave them a little momentum," said safety Michael Lewis. "We came back as a defense and were able to hold them to a three and out, but they took that momentum and turned it against our offense."
Return specialist Allen Rossum was hemmed up on the ensuing kickoff return at the 16-yardline, and following two consecutive drive killing sacks, punter Andy Lee found himself trying to boot the ball deep from his own end zone. Instead, Carlos Polk blocked it for a safety and a 9-6 Dallas edge.
The defense held after the free kick, but Rossum experienced additional difficulties on the punt, as an ankle injury caused him to collapse to the ground as Sam Paulesco's punt rolled 71 yards before it was downed at the 1-yardline.
Frank Gore, who finished with only 26 yards on 14 carries, gained enough yards to avoid another safety, but after a quick three and out, Lee was once again punting out of the end zone. Although he got it away, Romo and his Cowboys offense were almost already within Nick Folk's field goal range with starting position at the 35. Five yards and four plays later, Folk hit a 48-yarder to put Dallas up 12-6.
"They got momentum," said Staley. "You can't give a team like that with as many talented players as they have, that much momentum. We got the punt blocked, couldn't get the ball out of our end zone, and it just went against us."
A third straight three and out by the offense and another deep ball to Owens for 45 yards on the next drive set up another Folk field goal from 41 yards out, and a Cowboys 15-6 edge with just over three minutes left in the first half.
The 49ers offense again stumbled, as Hill never got his hands on a snap from center Eric Heitmann for a fumble that was recovered by Zach Thomas at the 17-yardline. With only one play of rest, the defense returned to the field and quickly surrendered a 1-yard Romo touchdown pass to rookie tight end Martellus Bennett.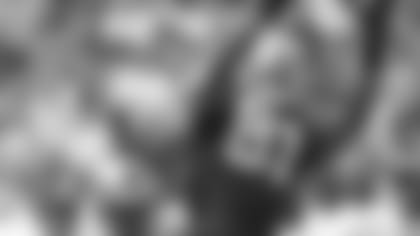 The 22 unanswered points allowed the Cowboys to distance themselves at the half with a 22-6 cushion, one they extended at the start of the third quarter. Owens again highlighted the 7-play, 75-yard drive with a 52-yard reception which set his unit just outside of the red zone at the 22. His fellow receiver Patrick Crayton closed out the drive with a 10-yard reception on a 3rd and 10 pass from Romo.
"It's one of those things where we've got to bounce back from it and not allow those big plays especially in the secondary," said M. Lewis. "We knew they were going to try to establish the run - the front seven did an excellent job eliminating the run game, and then take shots deep."
While the defense did hold Marion Barber to 59 yards on 19 carries, Romo exploited the 49ers backend through the air, completing 23 of 39 passes for 341 yards and a pair of touchdowns.
"That falls on the secondary, that's on us and we know it as a secondary," said Lewis. "It's very disappointing."
Hill, who had completed long balls in the first half to Isaac Bruce and Vernon Davis, regained his rhythm on the opening drive of the second half with an 18-yard throw to Bryant Johnson, and a 14-yard toss back to Bruce. But once again, the offense sputtered inside of the red zone as the 49ers again relied on Nedney for a 35-yard field goal, slightly trimming the Cowboys lead to 29-9 with eight and a half minutes to play in the quarter.
Linebacker Manny Lawson soon returned the ball to his offense at the 17-yardline after a fumble recovery of a backwards pass to Tashard Choice, but Hill immediately threw an off-target ball to Johnson in the end zone that was picked by Anthony Henry for a touchback.
"It was missed opportunities," said Hill who completed 21 of 33 passes for 303 yards. "Our defense got us the turnover, and if I make a good throw, we've got a touchdown. I make a bad throw, and it's an interception."
Meanwhile, Romo hit on a few key passes to march his team back down the field on a 12-play, 51-yard scoring drive that Folk completed with a 47-yard field goal for a Dallas 32-9 lead at the start of the fourth quarter.
Hill engineered two late fourth quarter drives that finally ended in the 49ers first touchdowns of the contest.
The first was an 18-yard throw to Bruce, who led the 49ers receiving efforts with 8 catches for 125 yards, while the second was a 9-yard toss to DeShaun Foster.
"Everybody kept fighting, but that's the kind of guys we have in the locker room," said Hill. "Nobody is going to give up. Everybody is going to play hard until the end. That's just our genetic makeup on this team."
Sandwiched between the pair of Hill TD passes, which made it a more respectable scoring outcome for San Francisco, was an unsuccessful onside kick that led to Folk's fourth and final field goal of the afternoon,  one that effectively ensured the 49ers their eighth loss of the year.
"At the end of the day what you see is a team over there that is playing with confidence, with great belief, knowing that regardless of whatever may happen, they are going to find a way to win," summed up linebacker Takeo Spikes. "On our end of the ball, we are a team that lacks confidence and when you lack confidence as a group, it's hard to get everybody to believe that we just need to make a play here and that the momentum will change. That's the difference. I've seen the bottom of the barrel. That's absolutely not us, but we lack confidence."
Game Injuries: RS Allen Rossum was forced out of the game in the first half after suffering an ankle injury on a punt return. The injury occurred as he ran to field the ball. Safety Michael Lewis was forced out late in the game with an abdominal strain, while cornerback Walt Harris exited early with a hamstring injury.