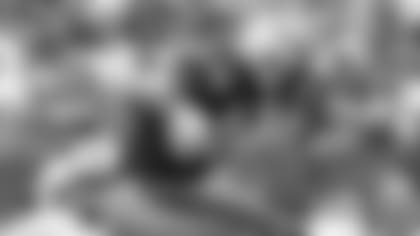 1ST QUARTER HIGHLIGHTS, 49ERS 3 – DOLPHINS 7**
The Dolphins boomed the opening kickoff out of the back of the end zone for a touchback, bringing on Shaun Hill and the 49ers offense to start the game at the 20-yardline.
DeShaun Foster, starting in place of Frank Gore, took the opening handoff and squeezed out only a two-yard run to the right side of the line. Following another run by Foster for 6 yards, Shaun Hill converted the 3rd and 2 down with a pass to Isaac Bruce along the sidelines. Two plays later, Matt Roth came unblocked to get a sack on Hill, bringing up a 3rd and 12 play that the 49ers used a draw play to Michael Robinson that got only four yards.
Wide receiver Davone Bess fielded Andy Lee's 47-yard punt, and dodged one ankle tackle before he was corralled at the Dolphins 27-yardline.
The Dolphins captured a 7-0 lead over the visiting 49ers on their opening drive of the game. Quarterback Chad Pennington needed just three plays to get his team into the end zone, and all three went to his tight ends. David Martin caught a 5-yard pass to open the game, followed by a 12-yard pass to Anthony Fasano. Following a false start, Pennington aired it out for Martin, who made the catch over safety Mark Roman and then outran Michael Lewis for a 61-yard touchdown.
Starting again from his own 20 after the kickoff, Hill threw a short pass out to his right to Foster, who had freedom to run for a 17-yard gain. Another short throw out to his left to Vernon Davis gained another 17 yards as Davis also had room to run. The tight end tried to hurdle Will Allen at the end of the play, but didn't manage to clear his head. Safety Yeremiah Bell helped finish off the tackle. A direct snap to Foster picked up three yards, and was followed by a 7-yard pass to Bryant Johnson for a first down at the Miami 36-yardline. Right tackle Adam Snyder was injured on a 1-yard carry by Foster on the next play. On 2nd and 9, Hill completed a pass to TE Delanie Walker for 10 yards to move the chains. Foster gained 5 yards on the ground, but was then stuffed for a loss of one to bring up a 3rd and 6. Hill avoided a sack but then checked the ball down to Michael Robinson for only a 1-yard gain. Joe Nedney nailed a 38-yard field goal to complete the 10-play, 60-yard scoring drive, that ended with 3:57 to go in the first quarter.
Ted Ginn picked up 34 yards on the return to help his offense start out at their 35. A 9-yard pass to Ronnie Brown on first down gave the Dolphins two more chances to pick up a yard. The defense quickly got to Ricky Williams to stop him for no gain, but on 3rd and 1 Lousaka Polite banged out a 3-yard run. A 6-yard pass to Ginn was followed by an 8-yard throw to Davone Bess to again move the chains, and set the Dolphins up with a first down at the 49ers 39-yardline. A false start, followed by an Aubrayo Franklin sack for a 7-yard loss ended the quarter.
2ND QUARTER HIGHLIGHTS, 49ERS 3 – DOLPHINS 14

Following an incomplete pass, Pennington tried to scramble but was stopped well short of the first down marker, leading to a Miami punt that was fair caught by Dominique Zeigler at the 11.
The offense tried one 3-yard run play sandwiched between two incomplete passes for a quick three and out.
Pennington took a deep shot to Ginn, but Nate Clements had the inside position and almost got a pick but Roman came flying in and knocked it out of Clements' hands for an incomplete. Following another incomplete and a false start, Pennington had a 3rd and 15 to try to convert, but his short pass to Williams gained only 11, and the Dolphins once again punted.
The offense had the ball at the 4 after a fair catch there by Zeigler, but a false start took them back to their own 2. Foster kept churning his legs to pick up 5 yards on first down but on 2nd and 7, Davis dropped a would-have-been first down completion. Hill scrambled on third down, but gained only a yard.
Bess made a few guys miss on his punt return of 27 yards that set the Dolphins up at the 49ers 34. On 2nd and 9, Brown followed up his one-yard run by finding plenty of room out to his left for an 11-yard pickup. Two plays later, Pennington connected with Joey Haynos for a 19-yard touchdown pass and a 14-3 Miami lead with 8:27 to go in the quarter. The 4 play drive covered 34 yards.
Walker muffed the kick and then got only 11 yards on his return.
Runs of 6 and then 5 yards by Foster earned a first down for the 49ers. Foster picked up another six yards that was followed up by a 3-yard Robinson run to set up a 3rd and 1. Hill scrambled up the middle for 3 yards to move the chains. Foster lost a yard on 1st and 10, but Hill got his throw off to Bruce for 11 yards to move the 49ers out to their own 44 on the next play. A 13-yard scramble by Hill two plays later set the 49ers up at the Miami 39 with another fresh set of downs. Foster made a one-handed grab for a 5-yard gain, but another throw to the running back was sniffed out for a loss of 3, bringing up 3rd and 8 after the two minute warning. Hill's short pass to Davis counted for 9 yards and another first down with 1:52 left in the game. Charlie Anderson got Hill from behind for a sack and a 1-yard loss. On 2nd and 11, Johnson came up with a 13-yard reception but it was negated due to an illegal formation penalty on Bruce. Hill was sacked again on 2nd and 16 by Nathan Jones on a corner blitz, setting up the 49ers with a long 3rd and 23 back at the Miami 41. Hill took a shot deep along the 49ers sidelines for Josh Morgan, but the play was knocked away by Miami. Instead of at least getting a field goal, the 49ers managed to back themselves out of it and punt instead.
Miami ran a few plays before the half came to an end.
3RD QUARTER HIGHLIGHTS, 49ERS 6 – DOLPHINS 14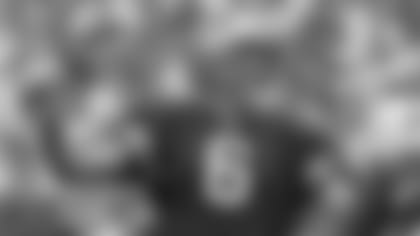 A 6-yard catch by Bess started off the second half for the Miami offense. On 2nd and 4, Williams got around the left corner to move the chains with his 7-yard run. The Dolphins continued to drive, until they got to the 49ers 45-yardline when Franklin stopped Williams for no gain on a 3rd and 1.
Zeigler called for a fair catch at the 13.
Following a 3-yard run by Gore, Hill got the ball to Johnson for an 18-yard completion and a first down at the 34. A reverse from Foster to Bruce set up a pass attempt by Bruce, who was far off the mark from his intended receiver in Johnson. Hill didn't have much luck either, with a ball that sailed into the Dolphins bench area on the next play, leading to a 3rd and 10. An interference call on an incomplete pass to Jason Hill earned the 49ers a first down at the 39. Passes of 5 and then 9 yards to Bruce and Robinson earned the 49ers a first down in Miami territory at the 47. Following two carries by Foster for 9 yards, the 49ers faced a 3rd and 1 at the 38. Hill threw to Johnson for a 3-yard gain and a first down at the 35. Joey Porter dropped Robinson for a 1-yard loss, but a personal foul penalty on Miami moved the 49ers to the Dolphins 22 instead. An 8-yard completion to Sean Ryan was followed up a 2-yard carry by Foster to earn a first down at the 12. Foster gained 7 yards on second down to set up a 3rd and 3 play at the 5, but Foster couldn't make the catch right at the first down marker. A 23-yard field goal by Nedney picked up 3 points with 2:46 left in the quarter.
Following a holding call on the kickoff, Miami started off on offense at the 9-yardline.
An incomplete throw was followed up by an 8-yard run play by Brown, leading to a 3rd and 2 pass play to Ginn that Donald Strickland was there to stop immediately after the catch for no gain.
A hold on Jeff Ulbrich during the return backed the 49ers to their own 21, which was still their best field position so far in the game. A quick pass to J. Hill counted for 11 yards and a first down. Following an incompletion, Foster gained 10 yards on a draw play and a first down as the quarter came to an end.
**4TH QUARTER HIGHLIGHTS, 49ERS 9 – DOLPHINS 14
**Davis caught a short pass and stayed on his feet for a while, but gained only a yard on the high effort play. He did better on his next try with an 11-yard pickup that earned a first down at the Miami 46. Hill's next pass went to Bruce for a 20-yard gain at the Miami 26. A short throw over the middle to Foster picked up four yards. With pressure coming, Hill fired one to Davis, who got brought down by the leg for no gain. On 3rd and 6, Hill's line bought him time and Bruce went up for the ball and made the 7-yard catch for a first down at the 15. The 49ers went with five receivers on the next play, but Hill was sacked for a loss of 5. On 2nd and 15, Hill's pass was nowhere near a receiver, bringing up a 3rd and 15. A quick shovel pass to Robinson gained 10 yards, and led to another Nedney 28-yard field goal.
A pass interference call on the Miami offense put the Dolphins in a 1st and long situation that they could not overcome, even when the 49ers were flagged for a 5-yard running into the kicker penalty on the punt.
Zeigler got brought down at his 34-yardline after the punt, again marking the best drive start for the 49ers offense.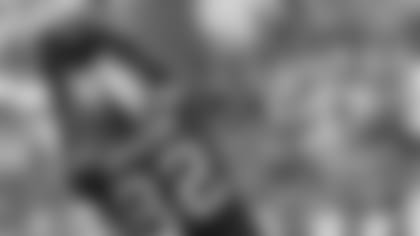 A deep ball over the middle to an open Johnson looked like it was tipped as it fell short. A throw to Foster was stopped immediately by Bell for only a 2-yard gain. On 3rd and 8, Hill converted with a 10-yard throw to Bruce along the 49ers sidelines. An incomplete and then a short throw to Davis brought up a 3rd and 6 from midfield. Hill fired a hot pass to Davis, who wasn't looking for the ball.
A direct snap to Brown picked up 16 yards and a first down for the Dolphins out at their 36-yardline with 4:46 left in the game. A short throw to Fasano picked up 8 and another first down at the Miami 47. Brown then hit the left edge and ran past Roman and a few other 49ers defenders for an 18-yard gain to the 49ers 35. A few plays later the Dolphins had a 3rd and 4 play at the 49ers 29-yardline, but linebacker Manny Lawson stopped Brown for a two-yard loss, leading to a 49-yard field goal try by the Dolphins. The ball hit the crossbar and was no good.
The offense took over at their 39 with 2:36 to go. Hill connected on a pair of short passes to Johnson and then J. Hill for a combined 8 yards, setting up a 3rd and 2. Another completion to Bruce earned 11 yards and a first down at the Miami 42 at the two-minute warning. An 8-yard throw to Johnson was followed up with a 13-yard pass play by Robinson for a first down at the Miami 21. Hill got the offense to the line and spiked the ball. Two incomplete passes set up a 4th and 10 play that ended with a sack by Joey Porter and a lock for the win by Miami.
Although Porter picked up a flag for unsportsmanlike conduct after his sack, Pennington only needed to take a pair of knees to end the game.