The St. Louis Rams will be looking to snap their 13-game losing streak when they take on the 49ers this Sunday at Candlestick Park.
But it won't be a simple task to end the NFL's longest current losing streak.
The run-first Rams are facing a 49ers defense that ranks as the league's 13th overall defense and fourth best run defense.
To make matters worse, starting quarterback Marc Bulger has not practiced all week after bruising the rotator cuff on his throwing arm last Sunday in the team's 36-17 loss to the Green Bay Packers.
But no matter if it's Bulger or backup Kyle Boller taking snaps this Sunday, the 49ers will be prepared to face either signal caller.
"We have to be ready for both, because they both can play," defensive tackle Aubrayo Franklin said.
Franklin should know what Boller is capable of doing on a football field. The two were both drafted by the Baltimore Ravens in 2003 and were teammates for four years.
"We won our division my rookie year with him as our quarterback," Franklin said. "I know he can play."
Boller threw two touchdown passes last week against the Packers and showed some scrambling ability, something Bulger doesn't do as well.
"With Boller, if it's not there, he's going to pull it down and run it," linebacker Joe Staley said. "But I don't care who is playing, if you give him the time to make throws he's going to make something happen."
To prepare for Boller, 49ers defensive coordinator Greg Manusky will watch Boller's preseason film with the Rams, last week's game against Green Bay and Boller's film from his days in Baltimore.
But no matter who is behind center, the 49ers defense will be more focused on their own game plan rather than St. Louis' personnel.
"I think you go in there with your plan. You set the plan and then you have to adjust if certain situations arise in regards to another quarterback going in there and playing," Manusky said. "I think you have to do that for any particular players out there, running back, wide receiver or whoever it might be."
There's little doubt the 49ers game plan involves slowing down Rams running back Steven Jackson.
The 49ers have tons of respect for Jackson. So much so, a couple of defensive players said Jackson's all-around game is comparable to the NFL's leading rusher Adrian Peterson of the Minnesota Vikings.
"He's one of the best running backs to me," Willis said. "He might be the best running back I've played against in my three year's here. Each time I get the chance to play against him it's a great competitive level for him and I both."
Jackson comes into this Sunday's contest as the NFL's fifth leading rusher with 288 yards on 60 carries. Every time Jackson touches the ball he averages 4.8 yards per carry.
Knowing that, the 49ers defense will have to work together to keep him contained. Jackson sat out of the Rams visit to the Bay Area last season with an injury, but he was able to rush for 108 yards when the teams met in St. Louis.
It only took him 32 carries to achieve it.
But if the 49ers want to repeat that performance it will take an entire team effort.
"He can beat you inside and outside," defensive tackle Kentwan Balmer said. "And he can catch the ball out of the backfield. He can hurt you in a lot of ways, so we're going to have to get 11 hats to the ball and contain him as much as possible."
Balmer expects to see an improved Rams offensive line with free agent center Jason Brown added to the group from the Baltimore Ravens this offseason.
"They're a talented group with Brown making all of their calls," Balmer said. "We just have to come out with good pad level and try to make plays at the line of scrimmage."
Although the 49ers are well aware of the challenge that awaits them in the running game, St. Louis' passing attack is a different story.
Without the services of Laurent Robinson who is out for the season with a fractured fibula, St. Louis will rely on several young wideouts to make plays in the passing game.
To help combat that, the 49ers will watch film to study the younger receivers like second-year wideouts Donnie Avery and Keenan Burton. But they can watch game film all day and not be successful on Sunday. For the 49ers secondary to be successful they have to focus on their own play rather than who will be lining up across from them.
"Really, we'll study our game plan. We study that more than we study the other team's wide receivers," starting free safety Dashon Goldson said.
The 49ers will also have to be concerned with Rams tight end Daniel Fells, who caught two touchdown passes last week.
"They got mismatches and their tight end is a pretty good athlete," Goldson explained of what he saw from Fells on tape. "He was on the linebacker and he was able to beat him off the line and score two touchdowns. We just can't give up explosive plays like that."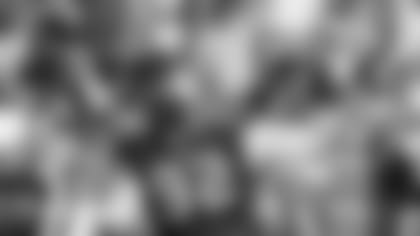 If the 49ers are able to put together a solid performance for all 60 minutes, the disappointing loss last week against the Vikings will be a thing of the past.
"This one's important because it's the next game and we want to get the taste out of our mouths from the loss to Minnesota," Franklin said. "That's the main reason why it's so important."
In addition, the 49ers are looking to start 3-0 in the division.
"Going 3-0 in the division would be big for us," Willis added. "Our first goal is to win our division."
But no matter who the 49ers will end up facing come Sunday, respecting the opponent is always a top priority.
"You don't want to take any team lightly because anything can happen on Sundays," Willis explained. "That's what we have to understand and that's a big focus of our locker room – us not underestimating these guys. They're an NFL team. We know we have to play 60 minutes and that's how we play football around here now."