After finishing the fourth day of organized team activities, 49ers head coach Mike Singletary said he was pleased with the overall performance of his players during the voluntary practices.
"The most important thing is the guys have a feeling and an understanding of what we're trying to accomplish," he said of his team's progression. "And it's about getting better, taking advantage of every opportunity that we have to come out here to get better. I think they have a good feel for where we want to go, and we're just going to build on it."
Singletary applauded the team's improvement in their performances over the course of OTAs. Despite losing a starter on defense in cornerback Walt Harris to an injury during the four-day period, Singletary reminded his players to "take care of each other" throughout the practices while going full-speed.
"OTAs are a very fine line of balance between getting the guys out here and saying, 'Hey, I want you to go full speed, but at the same time, take care of each other,'" he said passionately. "We have to learn how to practice and take care of each other.
"If I'm an offensive lineman, that guy on defense, that's my teammate. And I love him, and I'm going to take care of him just like I'm going to take care of the guy next to me. And as we continue to get that across, I think we'll be fine."
From the player's perspecitves, the focus during the OTAs was entirely on improving on the field and not on avoiding injuries.
"For most guys, I don't think everybody's out here thinking they don't want to get hurt," cornerback Nate Clements said. "But, I practice smart. At the same time I'm trying to improve and make plays."
For Clements in particular, OTAs were a chance for the physical cornerback to work on all aspects of his craft.
"I see it as I'm trying to improve myself," he said. "I want to work on some things, as far as breaking a particular coverage and I'm just trying to make plays. Football season is right around the corner, it will be here before you know it. I just want to be prepared as best as I can be and be ready."
Like Clements, free agent signee wide receiver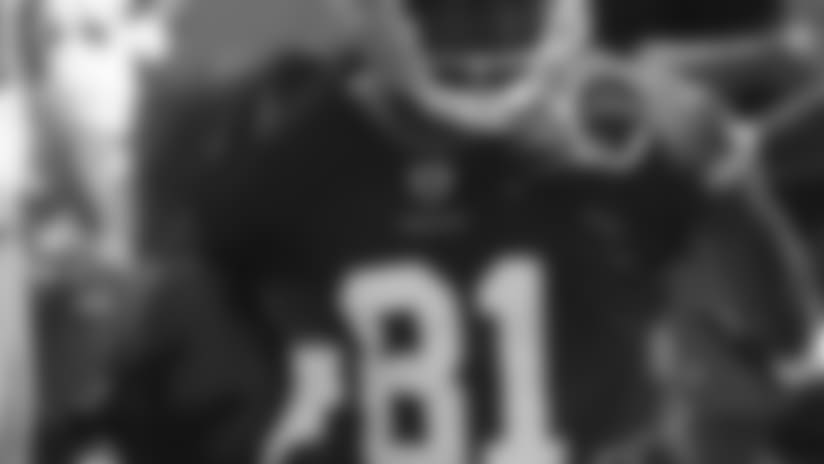 Brandon Jones also used the OTAs to brush up on his skills. For Jones and the other new 49ers acquisitions, the practices allowed them to build chemistry with their new teammates.
"It's good to be here with the team and see them team chemistry. You get to see the fire in the guys' eyes and you get to know the offense," Jones said. "This is what it's for, getting things down to get things down for the next OTAs and get ready for the season so you can get better."
The 2009 rookie class also benefited from the OTAs, by getting acclimated to playing professional football and competing side-by-side with their veteran teammates.
"OTAs have been a fun experience but it's been a big transition, coming from the college level to the professional," undrafted rookie cornerback Jahi Word-Daniels said. "You really have to know what you're doing out there at all times, because things move a lot faster."
One of the most important transitions for the rookies was picking up the nuances to playing special teams. Several did not play predominantly in college and so learning the techniques taught by special teams coordinator Al Everest and his staff was very crucial.
"It's a big contribution to winning games," Word-Daniels said. "I'm just glad to contribute anyway I can. When I'm doing special teams that's going to be my main focus. When I'm out there doing special teams drills I'll make sure I do every drill right, make sure I do everything 100 percent and learn everything they're teaching me how to do."
Even for veterans like Jones, playing a role on special teams is a cherished opportunity.
"You have to take it serious because it's another important phase of the game," Jones said. "That's one of the most important pieces that people don't realize. Any way that you can get on the field, perform and make plays that's what is best for the team. You have to do whatever it takes."
Although the first OTA session concluded, the 49ers will be right back on the field for their next two-day voluntary practices beginning June 1.
"I think, first and foremost, (we want to) just make sure the knowledge of the game, the detail of the game is there," Singletary said. "Obviously, we don't have on pads, and it's kind of tough sometimes to keep the guys from getting emotionally charged. And, you get on them about, 'Hey, we've got to open up this hole. Hey, we've got to do this,' And, the next thing you know, 'OK, well I show you I can really do it and blow the guy off the ball and get someone hurt.' We don't want to do that."
Dominique Zeigler's hair was definitely a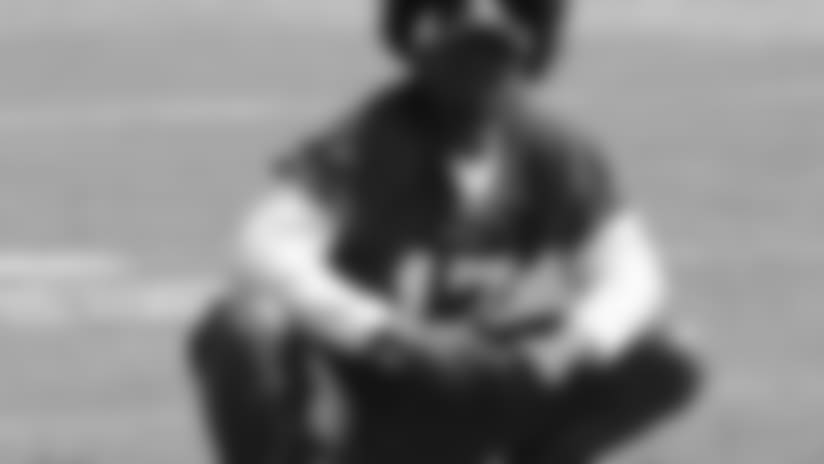 sight to be seen on Thursday. Normally the lanky wideout has his hair braided, but instead of sporting his signature look, Zeigler had his hair picked out. It was reminiscent of last season's finale against the Washington Redskins in which Zeigler had his version of a retro Afro hairstyle to match the 49ers throwback uniforms.
Shaun Hill and Nate Clements continued their friendly verbal jousting during team stretches, but before they could go back and forth like they had done in the three previous days, they couldn't help but laugh when team captain Eric Heitmann led the team in stretches.
Heitmann's season-like intensity was on display for the entire team as he yelled out, "Ready? – Begin!" to kick-off jumping jacks. Practically all of the players found the tone of his voice to be comical, as it was quite different than the voice they are used to hearing. Normally Joe Staley leads stretches, but he wasn't at practice because he was tending to a personal obligation.
Veteran quarterback Damon Huard took some reps during 11-on-11 work and showcased a strong arm by launching a 40-yard pass down the middle of the field to wide receiver Maurice Price on the money. However, rookie free safety Curtis Taylor was able to get a hand on the ball and knock it away from Price before he could secure possession.
The 49ers practiced several gadget plays and saw a few different wide receivers throw the ball. On one occasion, Michael Spurlock took a direct snap, rolled right and threw a perfect spiral to tight end Delanie Walker, who ran a flag route towards the right sideline.
Rookie running back Glen Coffee displayed his ability to run hard throughout OTAs and had one of best runs during the team period. Coffee took a handoff to the right side of the line, saw a defender approaching him and quickly cut-back to his left before darting off through the second level of defenders. Quarterbacks coach Mike Johnson immediately approved of the run and said to Coffee, "Nice cut Glen, nice cut!"
While running plays from their own 1-yard line, the 49ers offense was huddled up waiting for the next play to be called. But with the offense focused on getting the next play called, Clements picked up the ball and moved it back to the 1-inch line, without anyone on offense noticing. That is, anyone involved in the offensive huddle. "I see you Nate!" said Huard, who saw what Clements had done.
The play of the day occurred as the offense drove down the field during the down and distance drive portion of team work. Another gadget play allowed them to put six points on the board. Hill completed a quick pass to wide receiver Josh Morgan, who then threw the ball to a streaking Brandon Jones down the left sideline for a touchdown.
Later in the day, the 49ers announced the signing of veteran cornerback Dré Bly to a one-year contract.
"We lost a Pro Bowl caliber player in Walt Harris this week, and we were able to fill that void today with another Pro Bowler in Dré Bly," general manager Scot McCloughan said. "We added a player with a passion for the game, tremendous productivity and proven durability who knows what it takes to compete at a high level in the NFL. It was important to get Dré in here quickly so that he can get acquainted with our system, our coaches and his new teammates."
Bly also was excited about opportunity to play on the West Coast, as well as join Isaac Bruce, his former teammate with the St. Louis Rams.
"I called Isaac Bruce, who sort of raised me when I was in St. Louis my first four years," Bly said in a conference call with the local media. "He took me under his wing and guided me. He knows what kind of player I am and what I bring to a team. I'm just fired up and looking forward to coming out here to compete and win."