The 49ers took a 17-13 third quarter lead with a 22-yard touchdown pass from Alex Smith to tight end Billy Bajema, and held onto it until the final minute of the game. At that point, a muffed punt was recovered by San Diego at the 49ers 17-yardline. The Chargers converted two fourth downs, including a 4th and goal from the 2 with a two-yard touchdown to take the 20-17 victory.
**1st QUARTER HIGHLIGHTS, 49ERS 3 – CHARGERS 7
**San Diego easily drove down the field on their opening drive, with a less than stellar performance by the 49ers defense, which still had 7 of its starters. Linebacker Dontarrious Thomas missed on a couple of tackles, while a few of his teammates got ran over or ran by rookie Jacob Hester who had six carries for 23 yards. Billy Volke was six of six for 55 yards and a 6-yard touchdown pass to fullback Mike Tolbert.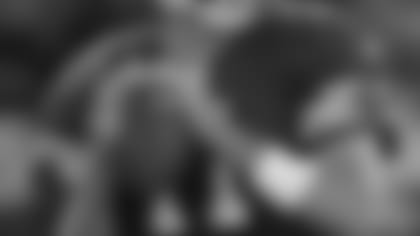 Tolbert performed a really idiotic looking celebration, jumping around the field like an ape before pounding on his chest. He paid for it with an illegal celebration penalty.
Defensive tackles Ron Fields and Aubrayo Franklin both left the field with injuries on the first drive. Franklin has a knee sprain, while Fields has an elbow strain.
Delanie Walker and Michael Robinson were back deep for the kickoff, with Walker getting a 19-yard return to set the 49ers offense at their 41-yardline.
Alex Smith came out throwing on the first play of the game, and hooked up with Bryant Johnson for a 23-yard completion into Chargers territory. His next short pass to DeShaun Foster was snuffed out by linebacker Derek Smith for a 4-yard loss. Smith was sacked on the following play as the pocket collapsed. Credit linebacker Shaun Phillips for the sack. On 3rd and 18, Smith found Johnson again, but only for 10 yards. The 49ers brought on Joe Nedney for a 52-yard field goal to get the 49ers on the board.
Charlie Whitehurst replaced Volek at quarterback for San Diego. After picking up a fresh set of downs, linebacker Parys Haralson knocked the ball away from Whitehurst, which was recovered by Dontarrious Thomas at the 33-yardline.
After a 3-yard run by Foster, Smith went back to Johnson on a quick pass at the line of scrimmage. Johnson got up along the sidelines for a first down at the 22. Smith was 4 of 4, but should have been picked by Cletis Gordon. Smith telegraphed his pass to Vernon Davis, but the corner read it and had his hands on it. Luckily, he dropped the pick. Michael Robinson enjoyed his first carry, picking up five yards to set up a 3rd and 5 at the 17. Smith hit Jason Hill on a slant, and fumbled it after receiving a hard hit, but he recovered at the 11 for a first down as the first quarter came to an end.
**2nd QUARTER HIGHLIGHTS, 49ERS 10 – CHARGERS 13
**Hill couldn't hang on to a shot in the end zone on 3rd and 5 from the 6. The 49ers opted to go for it, but Smith's 4th and 6 try to Ashley Lelie in the right corner was batted away by DeJuan Tribble.
San Diego started off after the changeover on downs at their 7-yardline, according to the game stats. On 3rd and 4, the Chargers took a shot deep along their sidelines but cornerback Shawntae Spencer was there with excellent coverage to knock the ball down.
Starting at their own 46 after the punt, Smith went deep to Arnaz Battle for a 25-yard completion on a skinny post, setting the 49ers up at the Chargers 29-yardline. Smith was picked on his
Gordon enjoyed a 15-yard return but a personal foul backed them to their own 10.
Kicker Nate Kaeding hit from 49 yards out to capitalize on the turnover. His long kick finished up a 10-play, 59-yard scoring drive that gave the Chargers a 10-3 lead with 5:55 to go. The highlight play for the 49ers defense came on 1st and 10 from their own 30 when Spencer stripped the ball away from Malcom Floyd at the 1-yardline.
Tight end Delanie Walker evened the game at 10 apiece with a 101-yard kickoff return. Walker first headed to his left, but running back Michael Robinson blew up his defender and Walker saw a very open field out to his right. Kaeding had the only chance to stop Walker, but he pulled up and let him go.
San Diego retook the lead on the next series, going 57 yards in 10 plays to set up Kaeding for a 35-yard field goal with 1:06 to go in the first half. A 21-yard Whitehurst pass to Floyd on a 3rd and 9 play accounted for the biggest chunk of yards on the drive, and set the Chargers up at the 16-yardline. San Diego drove to the 8-yardline, but a holding call backed them up to their 18-yardline, looking at a 3rd and 12. Tight end Scott Chandler couldn't haul in Whitehurst's throw, leading to the field goal.
Smith threw an ill-advised pass on 1st and 10 into double coverage and was picked for the second time by Gordon. The turnover led to another scoring opportunity for San Diego, but Kaeding botched his 32-yard field goal try.
**3rd QUARTER HIGHLIGHTS, 49ERS 17 – CHARGERS 13
**Roderick Green was flagged for a head butt on the kickoff return, backing up Smith and company to their own 10-yardline.
A new line started off the half for the 49ers with Cody Wallace at center, Chilo Rachal at the right guard, Alan Reuber at right tackle, Brian de la Puente at left guard and Joe Toledo at left tackle.
Smith marched the unit on an 11-play, 90-yard touchdown drive, kick started by a 12-yard completion to Walker on a 3rd and 5 back at their 15. Walker drug a few defenders along as he fought for extra yards. A 17-yard completion to Jason Hill led to four straight plays involving M. Robinson including a 3rd and 5 throw to the running back that went for 8 yards and a first down in Chargers territory. Robinson caught Smith's next pass too for an 11-yard pass play. Thomas Clayton enjoyed his first carry on the following play, springing up the middle for another 11 yard gain. Smith just managed to get his next pass off to tight end Billy Bajema who made the catch in traffic and then ran a few more yards into the end zone for a 22-yard touchdown. It was an 11-play, 90-yard drive.
That was the end of the night for Smith, who finished 14 of 19 for 176 yards, a touchdown, and two interceptions.
A three and out for the Chargers set up quarterback Shaun Hill for his first action of the night.
Hill overcame a false start penalty that set the 49ers up at a 2nd and 15 with a 19-yard completion to J. Hill. Hill then converted on a 3rd and 5, with a short throw over the middle to Robinson who picked up 11 yards. A 23-yard carry by Clayton had the 49ers set up within field goal range, but Hill was picked by Tra Battle.
The Chargers picked up a few fresh set of downs to get into 49ers territory. A 6-yard run by Marcus Thomas ended the third quarter.
4th QUARTER HIGHLIGHTS, 49ERS 17 – CHARGERS 20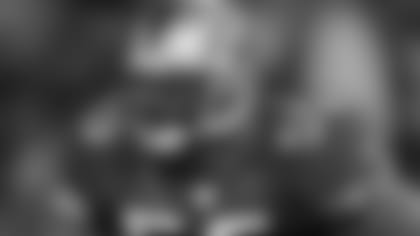 On 4th and 2, linebacker Dennis Haley and Attiyah Ellison teamed up to stop Thomas at their own 41-yardline.
Robinson took the first snap for the 49ers, finding ample room up the middle with a 16-yard gain. Following another carry for 2-yards, Robinson fumbled and the Chargers recovered at their 42-yardline. Mike Nolan challenged the ruling, but lost.
The 49ers came up with a turnover of their own with Haley stripping the ball out from Whitehurst. San Diego recovered, but they lost 14 yards on the play and had to punt.
A three and out series for Hill and the offense led to the first Andy Lee punt of the game, a 38-yarder.
A penalty on the punt return set San Diego up at their own 40-yardline with 8:54 left in the game.
On 3rd and 10,Whitehurst avoided initial pressure, but linebacker Tully Banta-Cain chased him down from behind for a 5-yard loss and a sack, forcing a punt.
Robert Ortiz was brought down at the 22-yardline, with 8:15 left in the game.
Two runs by Clayton picked up 8 yards, and led to a 3rd and 2 completion to Bajema for a first down at the 33-yardline. The drive quickly came to an end with a sack on the 49ers next 3rd down conversion.
That brought Lee on to punt again with just over four minutes left in the game.
The defense allowed one first down, but then forced San Diego to punt. The snap sailed over Mike Scifres' head. Scifres chased down the ball and attempted to rugby kick it down the field. A penalty on the kick caused a repeat of the punt. On the do-over, the ball bounced and hit the foot of returner Robert Ortiz, and San Diego recovered at the 49ers 17-yardline.
The Chargers converted on a 4th and 3 pass to Chandler from the 10-yardline to set San Diego up at the 3. Facing an all or nothing 4th and goal from the 2, Whitehurst slipped the ball right over Marcus Hudson's head to Eldra Buckley for a 2-yard touchdown and a 20-17 lead with 33 seconds remaining.
Linebacker Parys Haralson injured his shoulder on the series.
Walker got the kickoff out to the 38-yardline and then Hill hit J. Hill for a 15-yard completion. Another 14-yard throw to Dominique Zeigler set the 49ers up at the Chargers 33-yardline. Hill took two shots at the end zone, but his second one was intercepted.
The 49ers opted to rest some of its key starters including quarterback J.T. O'Sullivan , running back Frank Gore, cornerback Nate Clements, cornerback Walt Harris, linebacker Joe Staley, receiver Isaac Bruce, and defensive end Justin Smith.
Ruled out prior to the game were tackle Jonas Jennings (hand), safety Keith Lewis (illness), receiver Josh Morgan (illness), returner Allen Rossum (chest contusion), and guard Adam Snyder (ankle).
The Chargers scratches include quarterback Phillip Rivers, running back LaDainian Tomlinson,fullback Andrew Pinnock, linebacker Shawne Merriman, center Nick Harwick, tackle Marcus McNeill, defensive lineman Jamal Williams, receiver Vincent Jackson, wide receiver Buster Davis, tight end Antonio Gates and receiver Chris Chambers.
Safeties Mark Roman and Dashon Goldson are wearing the defensive headsets tonight.