As a teenager growing up in Little Rock, 49ers owner Dr. John York was free to root for any professional football team because of his geographic location.
But because of his affinity for John Brodie, York became a fan of the 49ers, ironically the team he would later own.
This past weekend, York had the pleasure of honoring his childhood idol and now close friend and the rest of Brodie's 1959 team at the 49ers annual Alumni Weekend.
In addition to the 50th anniversary of the '59 team, the 49ers paid tribute to the 20th anniversary of the 1989 Super Bowl Champion team, the 1970 offensive line known as "The Protectors" and the first Edward J. DeBartolo Sr. 49ers Hall of Fame induction class.
The weekend kicked-off with a Saturday brunch reception at team headquarters and a speech from coach Mike Singletary. Later in the evening the team held a dinner reception in San Francisco that was highlighted by a competitive game of 49ers Jeopardy. And lastly, the event culminated with a halftime ceremony on Sunday.
"Alumni Weekend is very important," York said. "The alumni mean a lot to me and because of my love for the 49ers from when I was a teenager. I know many of these guys. I'm like a little kid meeting the stars from when I was growing up."
Team Vice President of Football Affairs and member of the '89 team Keena Turner said the best part of Alumni Weekend is paying tribute to the players who paved the way for the teams he played on to have success.
"A lot of people think our history started in the 80s when it really runs much deeper than that," Turner said. "This is a wonderful opportunity to honor our great players. It's equally special because we have so many of our Hall of Fame players back. It's just exciting to get a sense of what it was like back then and talk about what's going on today."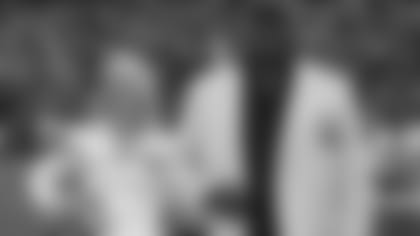 For Hall of Fame defensive end Fred Dean, coming back for Alumni Weekend was a no-brainer.
"There's always a warm spot for you when you come back to San Francisco and you see your old teammates and friends," Dean said. "It really makes the trip worthwhile."
Sunday's halftime ceremony began with a video tribute to the '59 team that finished 7-5 and featured five Hall of Famers on the roster: quarterback Y.A. Tittle, running back Joe Perry, tackle Bob St. Clair, defensive tackle Leo Nomellili and running back Hugh McElhenny.
Next to be honored was the '70 offensive line, a group that set an NFL record for allowing eight sacks in a single season.
"Offensive linemen aren't paraded around too much so it was nice that the 49ers were gracious to recognize us," former 49ers offensive linemen Len Rohde said. "We set a record for giving up the fewest sacks and John Brodie led the NFL in passing that year so we were very proud of that."
Rohde attributed the line's success to a number of factors.
"The group had played together for 3-4 years, we had a good coach and John Brodie was an excellent quarterback and he would instill a lot of confidence in us.
"I still remember there were times we would be in a game and he'd say, 'If you just give me a couple more seconds I can get us six points.' He knew he could hit Gene Washington because he knew it was there and I'd say 70 percent of the time when he would say that it would happen."
The 49ers next honored the 20th anniversary of their '89 Super Bowl team.
The '89 team will most be remembered for winning Super Bowl XXIII, they also went 10-6 and won the NFC west.
"It was a terrific year," former quarterback Steve Bono said. "It was a year when it wasn't looking like we were a Super Bowl team in the end of the season, but in the playoffs we got on a great run. It was an extremely talented team."
"All of those teams in the late 80s were absolutely terrific," York said of the other anniversary team to be honored. "We had an opportunity to win three Super Bowls in a row and came up short and that doesn't happen very often. It was a terrific time and one we will always remember."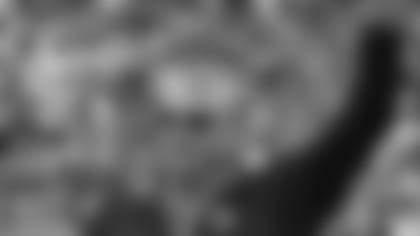 To close out the halftime festivities, the 49ers inducted all of the team's Pro Football Hall of Fame members and players with retired numbers into the Edward J. DeBartolo Sr. 49ers Hall of Fame.
"It's really nice that they've remembered some of us old guys," said one of the members of the inaugural inductee class, former 49ers linebacker Dave Wilcox. It's real special and I want to thank them for doing this for us."
With so much proud history to honor, it's only a matter of time before the 49ers add to the list in the next class of inductees.
"The idea of putting the 49ers Hall of Fame together and putting it into place with the people who have been inducted into Canton and our players with retired jerseys –makes for a nice group right now," York said. "We look forward to recognizing everyone in the future."