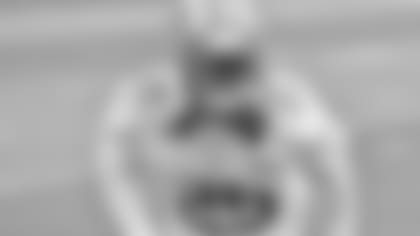 **
The defending NFC champion San Francisco 49ers will open training camp at the end of the month. But before the pads come on and the competition for 53 coveted roster spots begin, 49ers.com will preview the storylines to track for each position group on the team. San Francisco's competitive cornerbacks come into focus next in our "49ers Camp Preview" series.
OVERVIEWThe 49ers feature a deep group of cornerbacks on the 2013 roster. From top to bottom, the position group is as competitive as any on the team. San Francisco returns key contributors Tarell Brown, Carlos Rogers and Chris Culliver, plus added 11-year veteran Nnamdi Asomugha in free agency. The battle for the top defensive back spots will be one of the most intriguing aspects of training camp. Brown enters camp on the final year of his contract and is coming off a career year in 2012. The 5-foot-10, 193-pound cornerback recorded a career-high 59 tackles and most notably forced San Francisco's only turnover in Super Bowl XLVII by stripping and recovering a Ray Rice fumble.

[ PHOTOS - 49ERS CAMP PREVIEW: CORNERBACKS ]
Brown's development last season was supported by the strong play of Carlos Rogers and Chris Culliver, who both enjoyed key roles in the 49ers defensive backfield. Rogers recorded 69 tackles and held the important distinction of being San Francisco's slot cornerback in Vic Fangio's nickel defense. Culliver, on the other hand, matched up on the perimeter against some of the league's best wideouts in three-receiver sets and never backed down from the challenge of facing upper echelon talent.
As a whole, the group did a masterful job of limiting big plays in 2012. The 49ers allowed just 6.13 yards per pass attempt, second-best in the NFL. The defensive backs also allowed 21 passing plays of 25-plus yards, ranking tied for third-best in the league. Besides big passing plays, the 49ers limited touchdowns through the air. In five of 16 regular season games, San Francisco did not surrender a passing score.
DEPTH
RETURNERS: Tarell Brown (seventh season), Carlos Rogers (ninth season), Tramaine Brock (fourth season), Chris Culliver (third season) and Perrish Cox (third season). NEWCOMERS: Nnamdi Asomugha (11th season, free agent), Marcus Cooper (seventh-round pick, Rutgers), Lowell Rose (undrafted, Tulsa) and Darryl Morris (undrafted, Texas State).
The pecking order of 49ers cornerbacks could very well change heading into 2013. Asomugha's arrival signals the start of competitions set to take place in training camp and in preseason games. A four-time All-Pro cornerback of Asomugha's caliber will only push the level of play from San Francisco's top cornerbacks. In addition, reserve cornerbacks Brock and Cox have the license and ability to push for more defensive opportunities in 2013. Both cornerbacks have been standout coverage players on special teams and lined up on the first-team kickoff team during a three-day mandatory minicamp. The three rookie cornerbacks, Cooper, Rose and Morris, all have flashed potential in the team's offseason program and will look to continue their climb up the depth chart with consistent practice performances. Turnovers always help in that regard. Whoever records interceptions in practice will only help their chances of sticking with the 53-man roster or 8-man practice squad.
The 49ers allowed 10.31 yards per completion in 2012, ranking first in the NFL.
"Everybody has to bump their level of play by 10 percent. I think if everybody bumps their level of play, minus the mental errors, the sky is the limit for this secondary and for this team and this defense."
-Brown on how the 49ers defense looks to raise its level of play following the departure of Pro Bowl safety Dashon Goldson.
49ERS.COM SUGGESTS:________
[WATCH: 49ers Games Online in HD](Watch 49ers Game Online in HD)