Youth of the Bayview Hunters Point YMCA received a special surprise as they joined their families for a night of bowling at Sea Bowl in Pacifica. The 32-lane bowling alley was transformed with balloons, music and celebrity guests including 49ers linebackers NaVorro Bowman and Joe Staley and teammates Quinton Patton, Perrish Cox, and Chuck Jacobs, among others. Bowman, who received an award for his community efforts benefiting the Bayview Hunters Point YMCA, turned on his game-face for a friendly matchup against 49ers alumnus Guy McIntyre, while others like Colton Schmidt and Chris Cook took a team-player approach to the game.
"This is a great event and we love being here," expressed McIntyre, "NaVorro and I have a competition going on so I'm glad I brought the right tools to do the right job. [I brought] my own ball and shoes, so I think I can overcome and take the lead over Bowman by the end of the night."
"In addition to Guy, I hope to beat Perrish Cox," joked Bowman, "After all, he brought his own ball so he has to be good."
Whether they sought a victory for bragging rights or to show off their professional bowling gear, Bowman and the 49ers defense found common ground in supporting an important cause.
"This is a day of appreciation for the kids and the families of the [Bayview Hunters Point] YMCA," said Bowman, "We want to connect with our youth, learn of their lifestyles and hobbies, and figure out how we can implement our goal to keep them 'safe, on track, and in school."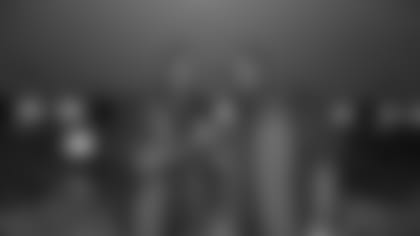 The Bayview Hunters Point YMCA was founded in 1996 through the Mission YMCA branch and expanded its impact by developing its own facility in the Bayview Plaza in San Francisco just two years later. With a mission to help individuals develop their mind, body and spirit to the fullest potential, Bayview Hunters Point YMCA works with youth, adults, seniors, and families as a whole. Through a variety of programs and services, the organization provides a safe environment that engages the entire community and embraces diversity while ensuring all are healthy, safe and engaged.
"We strive to build strong kids, strong families and strong communities," stated Bayview Hunters Point YMCA Executive Director, Takija Gardner, "A number of our services and programs provided to our 6,000 residents in the Bayview Community are built around academic intervention for our youth as well as health and wellness opportunities for our adult population."
The sound of bowling balls clashing with pins followed by cheers and applause continued throughout the night. In addition to funds being raised through the sponsorship of each lane, the YMCA was able to raise money through a silent and live auction supported by Bay Area teams and local attractions and wineries. Proceeds from the Bowl for Youth event will help the Bayview Hunters Point YMCA increase their health, wellness and academic assistance programs to for the youth they serve throughout the San Francisco area.
"Our families from the YMCA leave the Bowl for Youth event with a greater understanding of community work," reflected Tacing Parker, Associative Director of Bayview Hunters Point YMCA,"We are here to bowl, have fun and socialize, but we want our families to know we are not simply a piece of the community, but rather an organization that is here to serve and pass along the want and need to dedicate ourselves to the community."
To learn more about the Bayview Hunters Point YMCA, *click here.*