The 49ers remind all fans that the game vs. the Chicago Bears on November 12, 2009 is a 5:20 p.m. kickoff time. Traffic conditions are expected to be extremely heavy and stronglyrecommend that fans consider using public transportation or carpool, as parking will be limited.
Rush hour traffic, coupled with an influx of regular game day traffic, will overload the freeways and roads surrounding Candlestick Park. Allowing an extra 45-60 minutes of travel time and arriving earlier than normal we help fans be in their seats before kickoff so they do not miss a minute of the action.
Alternate transportation routes include:
From 101 North, take northbound Bayshore Boulevard through Brisbane. Follow the signs to Candlestick Park by way of Third Street and Gilman or Carroll Avenues.
From I-280 North, take the Cesar Chavez exit. Turn right onto Cesar Chavez Street. Follow the signs to Candlestick Park by way of southbound Third Street.
From the North Bay and Bay Bridge:
From 101 South, take southbound 3rd street. Follow the signs to Candlestick Park by way of Carroll Avenue.
Also from 101 South, take the Silver Avenue exit. Follow the signs leading to Candlestick Park by way of San Bruno Avenue, Silver Avenue, Bayshore Boulevard, Carroll Avenue, Phelps Street, Williams Avenue and/or Third Street.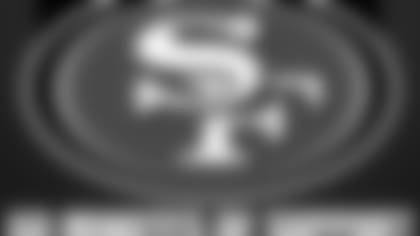 The 49ers will continue their Early Fan of the Game program for the Bears game by rewarding fans on a random basis for entering the stadium 60 minutes before kickoff. Fans who enter earlier may be selected to receive 49ers rewards ranging from seat upgrades to food and beverage vouchers to pregame field passes. 49ers representatives will be circulating throughout the stadium and entry gates selecting fans who enter early to receive these complimentary rewards. Some lucky fans will also be recognized on the Video Boards each game.