The San Francisco 49ers Foundation, players, alumni, Gold Rush, and ownership joined the local community at the 57th Hillsborough Concours D'Elegance, on Sunday, July 21, 2013. The event featured magnificent cars while raising money for three local beneficiaries, including the San Francisco 49ers Foundation.
"Hillsborough Concours is the longest continuingly running Concours in the world," said Seth Gersch, Master of the Podium and 49ers Foundation board member. "The Concours has three beneficiaries, the Hillsborough schools, Autism Speaks, and the 49ers Foundation. In order to be qualified to be in the Concours D'Elegance your car needs to be a minimum of 25 years old."
This year the Concours featured Aston Martin, in tribute to its 100th anniversary, an extensive Corvette collection through the years, marking Corvette's 60th anniversary, and featured, in accordance with Concours' 57th year, the fabulous cars of 1957. The 49ers Foundation involvement with the event began in 2009.
"I've been on the board of the 49ers Foundation for 13 years and I've been involved with the Hillsborough Concours for 30 years," Gersch. "When this Concours was reinvented 4 years ago, I suggested that it would be great to feature the 49ers Foundation because of the work we do to keep kids 'Safe, On Track, and In School.' It is a charity and a cause that really resonated with the people at the Hillsborough Concours. We've been a part of it ever since we came to this new venue, which was four years ago."
The San Francisco 49ers Foundation is the non-profit community funding extension of the San Francisco 49ers. Now in its 21st year, the 49ers Foundation supports development programs for underserved youth that keep them, "Safe, On Track, and In School." The San Francisco 49ers are promoting RESPECT for schools and community by donating a significant portion of the foundation's funding toward family violence prevention programs and activities that teach youth leadership and respect.  Since 1992, the Foundation has donated over $20 million to support non-profits, including $2.9 million in 2012.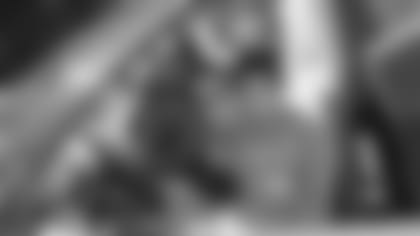 The community gathered throughout the day, relishing in the spectacular weather at the family-friendly event. Children enjoyed bunkers that featured an array of toys for building sand castles while parents sipped wine and enjoyed the scenery. Concours transcends generations.
"My mother grew up in the community here in Hillsborough, went to Hillsborough schools, my brother and I went to Hillsborough schools, and now my children go to Hillsborough schools," said Eric Mendell, owner of Kerns Fine Jewelry and 49ers Foundation supporter. "The Hillsborough Concours has been a part of our lives forever. I remember getting up early Sunday morning to help my mom volunteer when I was in seventh grade. It's really a great day, whether people know about cars, appreciate cars, or want to have a glass of wine or just enjoy a nice Sunday afternoon, it's just a great place to come. It's kind of the place to be on Concours Sunday."
Concours Sunday does more than showplace cars; it highlights the local community's involvement.
"There are actually more than the three beneficiaries of the Hillsborough Concours in terms of charity," Gersch said, "The Town of Hillsborough and the community are really the fourth beneficiary. It's such an important event, everybody looks forward to it and it really brings the community together."
The 49ers community also enjoyed the event, "I love the Concours event," said Joanne Pasternack, Community Relations and 49er Foundation Director. "It's always a beautiful day and a wonderful event where you see people who have a passion for cars but also a passion for charity. Bringing all of us together in this gorgeous environment, it's a lot of fun. Every year 49ers players, alumni players, and ownership come out to this event. We always encourage them to take a look around and find their favorite car. Inevitably the answer is 'I can't just pick one, they're so incredible.' They have cars of historic importance, but also cars that just look really snazzy. Everyone can appreciate a great car, the power that it has, and then, of course, the fact that it brings everybody together to raise money for important organizations."
The event featured John York, Co-Chairman of the 49ers and the 49ers Foundation, as the key speaker. "Not only do I attend this event," York said, "but we also have car shows like this back in Ohio. I spend a good part of the summer going to car shows. None of them are quite this elaborate but it's always fun to see the cars and see the old ones and see how things have changed over time and remember what fun it was to be driving these cars." Gold Rush members and players also participated in the day's events. NT Ian Williams enthusiastically stated, "It's great to have Dr. York out here to be able to talk a bit about the Foundation. It's good to see everybody come together and I am excited to be a part of it, looking at the cars and talking to the guests. The most important thing is that the organization makes sure kids are safe, stay in school, and keep their grades up."  NT Glenn Dorsey was also in attendance and, along with Williams, helped hand out the Best of Class Awards to conclude the event.