Auction items included authentic autographed 49ers memorabilia (above) as well as an autographed Stephen Curry jersey and weekend getaways.
Players, coaches and executives from the 49ers attended the 49ers Academy Gala on Friday, October 2 to help raise over $550,000 to help keep local kids 'safe, on track, and in school.' The 49ers Academy's signature fundraising event was hosted by Michael Uytengsu at his home, and featured fine dining from Greg St. Claire, owner of Avenir Restaurant Group and his executive chef Jeremy Cheng, as well as unique auctions and live entertainment.
The evening began with head coach Jim Tomsula and 49ers players including T Joe Staley, TE Garrett Celek and G/C Daniel Kilgore mingling among the guests, while listening to live musical guest Butterscotch, of America's Got Talent fame.  49ers alumni such as C Eric Heitmann, LB Keena Turner, DE Dennis Brown, C Guy McIntyre, OL Jesse Sapol, WR Gene Washington, TE Greg Clark, RB Bill Ring and TE Dwight Clark additionally turned out for the event.
While browsing the silent auction items, guests also socialized with 49ers executives such as COO Al Guido and members of the York family, including CEO Jed York, his father John York, mother Denise DeBartolo York and sisters Jenna York and Mara York.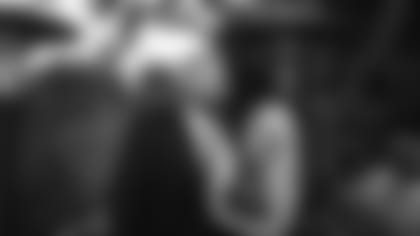 G/C Daniel Kilgore and his wife Megan mingled among attendees in support of the 49ers Academy.
"The 49ers Academy Gala is an event we look forward to each year," said Joanne Pasternack, executive director of community relations and the 49ers Foundation. "Not only is it a beautiful evening, but it also brings so many generous philanthropists together to support this wonderful cause in alignment with the 49ers Foundation's mission to keep kids "Safe, On Track, and In School.'"
The proceeds from the classy affair will support the San Francisco 49ers Academy which opened in 1996 and is designed to keep kids safe, on track and in school. The Academy serves middle school students in East Palo Alto and provides a small, caring and safe community – both during the school day and in after school programs. The Academy bridges the opportunity gap by creating transformational learning opportunities that empower youth to realize their full potential. By providing students with the resources, relationships and services they need, the 49ers Academy is changing lives, one student at a time.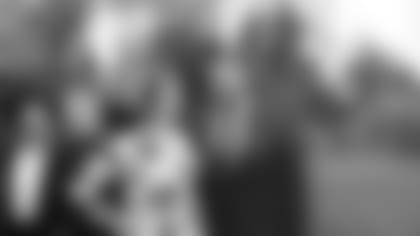 *49ers Alumnus C Eric Heitmann poses with his wife Emily.
*
"What a great cause, and how great are you people for being here in support of the 49ers Academy," said 49ers head coach Jim Tomsula. "Our entire organization appreciates the fact that you could choose any worthy cause to dedicate your time and money to, and you have joined with us to provide a tremendous education to children in the Bay Area who don't have the opportunities they deserve. Thank you for allowing us to positively impact these beautiful kids."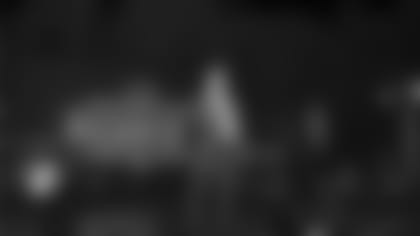 *Head coach Jim Tomsula thanks the crowd for their generous support of the 49ers Academy.
*
During dinner, there was a live auction featuring weekend getaways and even tickets to Super Bowl 50 which will be played at Levi's® Stadium on Feb 7, 2016.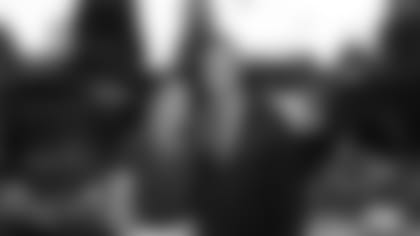 *T Joe Staley and his wife Carrie came to show their support of the 49ers Academy.
*
"This is a really amazing event," said T Joe Staley. "I always love supporting the 49ers Academy, because it's such a great cause. Providing kids with the opportunities they deserve is really important. A fun night out with my wife is just a bonus."