Although San Francisco did not achieve all the goals that were set in 2007, the club is excited for the 2008 season. With an established defense and solid special teams, buoyed by a revamped offense, the 49ers look to progress in 2008 one step at a time.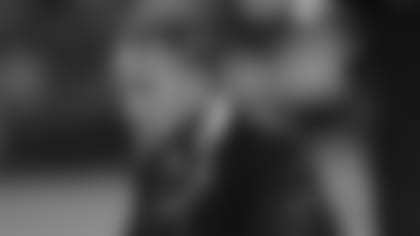 "Our approach this year is to not get ahead of ourselves and take everything one at a time – one meeting, one practice, one game," said Head Coach Mike Nolan. "That's how we're approaching it. Our goals remain the same but our motto is 'one at a time.'"
The 49ers started the 2007 campaign with high expectations. Beneath the disappointing 5-11 record, there are signs that those expectations were realistic.
San Francisco's special teams and defense showed signs that several pieces of the puzzle are already in place. The special teams performed at a high level in 2007, ranking in the Top 5 in every major category and as high as No. 2 in both gross and net punting average. The 49ers defense ranked 25th last season in total defense, which is a bit misleading. When broken down into yards allowed per play, the 49ers were in the middle of the pack at No. 16. The run defense was extremely impressive, ranking fifth in yards per play. The Vikings' Adrian Peterson, the AP Rookie of the Year, gained 1,341 yards and averaged 5.6 yards per carry. Against the 49ers, Peterson managed just three yards on 14 rushing attempts.
While the offense struggled in 2008, the club believes it clearly identified the problems and addressed the situations to help improve the offense.
The club hired Mike Martz as the new offensive coordinator, and he believes that some key elements to a successful offense are already in place in San Francisco. Martz has returning talents such as Frank Gore, Vernon Davis and Arnaz Battle to work with as well as an improving offensive line. Newcomers that are expected to make an impact this season are wide receivers Isaac Bruce and Bryant Johnson, and running back DeShaun Foster. The exciting combination of returnees and new talent working under Martz' direction should make for a productive unit in 2008.
"We do have some weapons," said an enthusiastic Nolan. "We have some people that will battle, and we have some people that can make plays."
"I'm excited about the players we signed in free agency," Nolan continued. "But, Mike Martz is probably the best free agent acquisition we had in the off-season. Everyone knows that Mike has great expertise, but he's also shown he has command of everything from practices to meetings. He makes sure that players are held accountable, and that's what impresses me the most."
"I'm excited about coming to the 49ers for a lot of reasons but primarily because of my relationship with Mike Nolan," added Martz. "I believe in his leadership and what he's about as a head coach. I'm looking forward to working for him and within an organization that has a reputation for being one of the classiest in the NFL."
OFFENSE
San Francisco will look upon the mixture of newcomers brought in such as Martz, Bruce, Johnson and Foster to join a 49ers' offensive unit that has shown it can be successful when healthy. The team made strides offensively at the end of 2005 and during the 2006 season before injuries to quarterback Alex Smith and Gore helped derail the club's 2007 attack. In fact, the 2006 team ranked third in the NFC and sixth in the NFL in rushing yards as the 49ers began to develop an identity as a group capable of running successfully on opponents.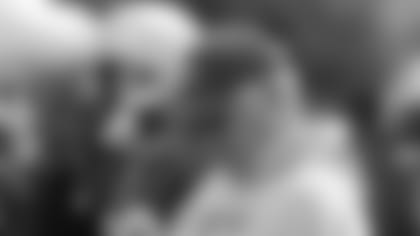 Many key players have already had significant individual success in San Francisco. Gore has recorded back-to-back 1,000-plus yard seasons in the last two campaigns. Davis improved significantly in 2007 and gives the 49ers a talented player at that position, while Battle has led all of the team's wide receivers in catches each of the past two years.
"With the offensive system we run, we adapt to the talent that we have, and I think we have some talented guys," said Martz. "This system gives you enough flexibility that you can move in the direction the players take you. We'll emphasize certain guys and play on their strengths."
Martz' offenses have been well-publicized for their passing exploits, most recently with the back-to-back 4,000-yard seasons compiled by Detroit quarterback John Kitna. But when Martz has an elite running back in the fold as he does now with Gore, he has also coordinated strong running attacks. Two of his first three offenses in St. Louis ranked fifth in the NFL in rushing and were led by Marshall Faulk, who posted an MVP campaign and three consecutive seasons with more than 1,300 yards on the ground.
Bruce and Johnson will join Battle as primary targets in the club's passing attack; while Foster is expected to form a formidable 1-2 punch with Gore at running back. Nolan and General Manager Scot McCloughan have also emphasized the importance of building the offense through the line since they arrived in San Francisco.
"The offensive line is the foundation of our offense," commented Nolan. "I would like to think that this is the strongest that we've been, but the season will dictate whether we are or not."
San Francisco believes continuity and a couple of additional elements will help improve a promising defense that showed signs of progress late in the campaign last year.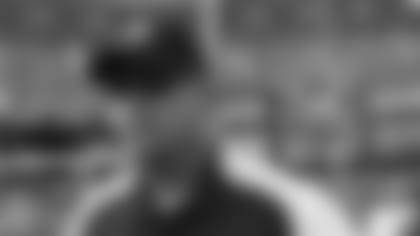 AP Defensive Player of the Year Patrick Willis and cornerback Nate Clements are among eight players returning that started at least half of the club's 2007 games.
Add to that mix linebacker Manny Lawson, who is back after suffering a season-ending knee injury two games into last season, and free agent pickup defensive end Justin Smith, and the 49ers should have a defense to reckon with.
The entire defensive coaching staff, including second-year coordinator Greg Manusky, is also back and the unit will look to capitalize on that continuity for a successful 2008 campaign.
Manusky learned a lot from Nolan in his first season as a NFL defensive coordinator and is ready for his second campaign in the role.
"With last year being my first as a defensive coordinator in the NFL, it helped me out that coach Nolan had been in that position for so many years," said Manusky. "It's good when you have a head coach that can relate to your ideas."
Willis is any coach's dream after adding Pro Bowl and All-Pro honors to his Rookie of the Year selection last year when he set an unofficial NFL record for tackles (226) and ranked second on the club in sacks.
San Francisco also used its first-round pick in the 2008 NFL Draft to select Kentwan Balmer out of North Carolina.
"Overall, we should have a solid defense across the board," offered Manusky. "The most important thing is how they play as a group. After a year of pretty much being together, we should have a solid campaign this season."
Stay tuned over the next two weeks for an overview of each position.