1: The "Big Game"
Above all else, the linchpin to this week is Super Bowl LIV. Regardless of all the other activities and hoopla in Miami and the Bay, the pinnacle moment is when the 49ers and Chiefs kick off at 3:30 p.m. PT on FOX.
2: 49ers Fan Rally
The Faithful are rallying together in preparation for Super Bowl LIV! 49ers fans are invited to gather at the Verizon Up Amphitheater stage at Super Bowl Live in Bayfront Park for a FREE 49ers Pep Rally from 3:00 p.m. to 4:00 p.m. on Saturday, February 1. Your favorite team entertainment acts including the 49ers Gold Rush, Niner Noise, and team mascot, Sourdough Sam will be in attendance.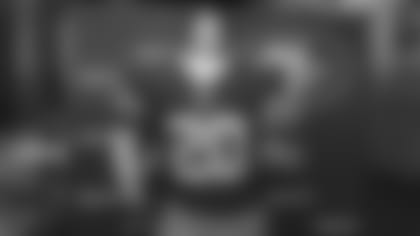 3: Super Bowl Experience
Super Bowl Experience presented by Lowe's will be held at the Miami Beach Convention Center to create the most exciting, continuous event surrounding Super Bowl LIV. Pro football's interactive hub offers participatory games, youth football clinics and autograph sessions with NFL players. Super Bowl Experience will also feature personalized digital photos, a 40-yard dash and vertical jump against NFL players on LED screens, a virtual reality experience, an enhanced Super Bowl rings display and photos with the Vince Lombardi Trophy.
4: Opening Night
All your favorite 49ers players: Check. Unpredictable and outrageous moments: Check. Super Bowl Opening Night presented by BOLT24 is the national kick off for Super Bowl LIV festivities. Be a part of the action as Kyle Shanahan, Jimmy Garoppolo, Richard Sherman and the rest of the 49ers team address the nation for the first time from Miami.
5: Super Bowl Live
Super Bowl Live presented by Verizon will run from January 25 to February 1, 2020. The fan festival will feature evening concerts at the Amphitheater, a Huddle Down Community Stage, Road to the 11th Super Bowl activation, Tailgate Town featuring a Culinary stage, an Environmental Village, live water shows, evening parades, fireworks and much more. This will be the first time that visitors and the community at large will have the opportunity to celebrate all things Super Bowl at a free-to-the-public event in Downtown Miami.
6: Jennifer Lopez and Shakira Performing at Halftime
What's bigger than one headliner for the biggest musical act of the year? Two! Jennifer Lopez and Shakira are teaming up to put on the biggest halftime performance in Super Bowl history. The two artists have amassed worldwide recognition and accolades including three Grammy Awards, eight Grammy nominations, three Golden Globe nominations and two stars on the Hollywood Walk of Fame.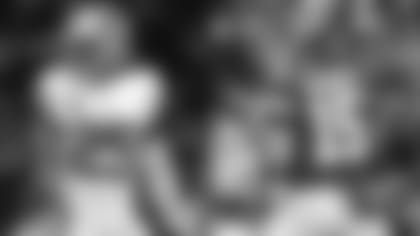 7: Richard Sherman vs. Patrick Mahomes
The 2018 NFL MVP vs. one of the highest regarded corners in league history. Need we say more?
8: Cuban Coffee
Cuban coffee is the signature Miami drink. Start your morning with a cafecito, cortadito, cafe con leche or colada to get in a true Miami spirit.
9: 49ers Giveaways
Be on the lookout in Miami for 49ers giveaways. Make sure to swing by the 49ers Team House at Super Bowl Live, the NBC Sports Bay Area Dream Hotel and watch 49ers social media for updates.
10: Super Bowl Music Fest
Super Bowl Music Fest at American Airlines Arena has three nights of performances by some of the biggest artists today. DJ Khaled and special guests will kick it off on Thursday night followed by Guns N' Roses, with special guest Snoop Dogg, on Friday. Maroon 5, with a guest appearance from Dan + Shay, conclude the musical series on Saturday.
11: NFL Honors
NFL Honors, which debuted in Indianapolis in 2012, is the league's annual awards show recognizing the NFL's best players, performances and plays from the current season. The two-hour primetime awards will air nationally on February 1 at 5 p.m. PT on FOX.
12: Super Bowl Commercials
Is there anything more iconic than the Super Bowl commercials?
13: Radio Row Interviews
Radio stations from around the world are broadcasting live from Radio Row in South Beach. With 24/7 coverage of the game, sportscasters, alumni and celebrities will be making their way to the venue for interviews. 49ers senior reporter Keiana Martin will be on hand to get exclusive sit downs with some familiar faces.
14: AT&T Super Fan Fest
Super Fan Fest presented by AT&T is a week-long free event nestled right in the middle of Miami's Wynwood neighborhood. Super Fan Fest is 80,000 square feet of action. At the center of it all is a 9,000 square foot sports bar complete with South Florida's top resident DJs, dozens of TVs and one of the largest LED screens you've ever laid your eyes on.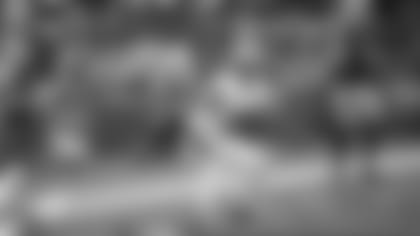 15: Surfing
Take a note from Raheem Mostert and get your surf on.
16: Twitter Commentary
Besides the game and the commercials, a must-watch activity come game time will be the reactions across twitter. Whether they are coming from mega-fans, casual observers or the completely disinterested, the commentary will be gold.
17: Mission Miami
Follow along with 49ers fan correspondent Kirsten Moran as she brings the sights and sounds of Miami to 49ers.com.
18: Demi Lovato Performing the National Anthem
Lovato will belt out the Star-Spangled Banner at Hard Rock Stadium. No stranger to some of the world's biggest stages, the Grammy-nominated, multi-platinum singer and songwriter is set to perform the National Anthem pregame.
19: Hall of Fame Class of 2020 Announcement
Three members of the San Francisco 49ers are among the 15 Modern-Era Player Finalists for the Pro Football Hall of Fame's Class of 2020. Find out on Saturday if 49ers general manager John Lynch, former defensive tackle Bryant Young and former wide receiver Isaac Bruce will be the latest 49ers to receive a gold jacket.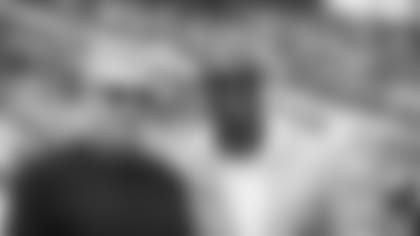 20: Alumni Watch
Football's biggest stage brings out football's most famous faces. Be on the lookout for Joe Montana, Jerry Rice and all your favorite 49ers legends.
21: Super Bowl Snacks
Hotdogs, nachos, guacamole, wings and pizza. Have it all.
22: NBC Sports Bay Area Dream Hotel Takeover
NBC Sports Bay Area will host multi-platform coverage of Super Bowl LIV starting Monday, January 27. Over 40 hours of on-location coverage from Miami including daily news, preview and analysis shows, game analysis and commentary from players, coaches and NFL insiders. 49ers Central will originate from the Dream South Beach Hotel in Miami, where viewing is free and open to the public.
23: Taste of the NFL
The premier culinary event of the week. Enjoy signature dishes from over 32 of America's finest chefs while having the opportunity to meet and get photos and autographs from more than 35 current NFL players, Hall of Famers and Legends.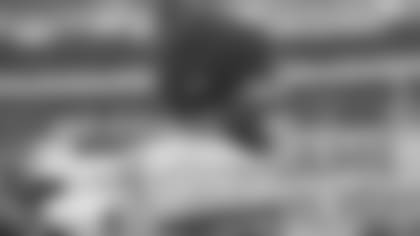 24: Jimmy G's First Super Bowl Start
Jimmy Garoppolo may already be the owner of two Super Bowl rings, but Super Bowl LIV will mark his first start on the world's biggest stage.
25: Levi's® Haus Miami
Levi's® is opening a pop-up space in Wynwood with a shop, art gallery, outdoor lounge and studio. Choose details like rips, patterns and tints to create a custom pair of jeans using Levi's® Future Finish technology. The Levi's® Tailor Shop offers next-level services to help you personalize your look and the Levi's® Made & Crafted and Levi's® Authorized Vintage lines as well as limited edition collaborations and product drops will be available.
26: Miami Weather
Current predictions are calling for clear skies with a high in the 70's during the day on Sunday in Miami Gardens. Right now there's no significant rain in the forecast, but showers blowing in with the breeze are always a possibility.
27: Dee Ford vs. his Former Team
This week, Ford said facing his former team was "going to be fun." While he still has "a lot of love for the guys in that building," watch out to see if Ford's familiarity with Patrick Mahomes and Co. will have any impact on the game's outcome.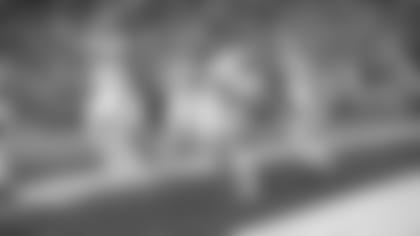 28: Celebrations
DeForest Buckner sweeps, Raheem Mostert surfs and George Kittle does what George Kittle does best. With every sack, fumble, first down and touchdown, the celebrations will not disappoint.
29: Celebrity Flag Football Game
This celebrity-filled flag football game features more than 20 athletes and celebrities led by NFL quarterback legend Doug Flutie and anchored by NFL Hall of Famers Michael Irvin and Andre Reed. The roster includes NFL players, athletes, musicians, UFC Fighters, Miami Heat alumni and actors from HBO's TV series Ballers. If you can't make it in person the game will be a live-streamed on ESPN platforms with a Hulu Live re-broadcast. Attendees will be treated to an exclusive half-time show featuring South Florida native, Jake Miller.
30: Fashion and Shopping
Miami has always had a bold fashion culture – bright colors, big ideas and luxury styles. The history of Miami fashion is ubiquitous with trendsetters and trailblazers.
31: Hard Rock Stadium
Super Bowl LIV will be played at Hard Rock Stadium, home to the Miami Dolphins, University of Miami, the Miami Open and many global events. The stadium has also been the host to two World Series in 1998 and 2003, five Super Bowls in 1989, 1995, 1999, 2007 and 2010 and the annual Orange Bowl game.
32: Home State Return
For many of the 49ers players including Nick Bosa, Raheem Mostert, Richie James Jr. and Matt Breida, Super Bowl LIV will be a return to their home state for the biggest game of their careers.
33: Miami's Super Bowl History
Hosting a record-setting 11 Super Bowls since 1968, 14 teams have faced off in Miami.
34: 49ers Super Bowl Return to Miami
Two of the 49ers five Championship titles were won in Miami. Led by MVP Jerry Rice, Super Bowl XXIII saw the 49ers topple the Bengals 20-16. The team returned to South Florida for Super Bowl XXIX to defeat the San Diego Chargers 48-26.
35: Gridiron Glory - The Best of the Pro Football Hall of Fame
Enjoy a taste of the Pro Football Hall of Fame. This traveling exhibit opened at the HistoryMiami Museum, bringing 200-plus artifacts, including the jersey Barry Sanders wore when he broke the 2,000-yard rushing mark, Tom Brady's draft card from the 2000 NFL Draft and the football used by Dan Marino when he broke the career passing yardage record. For those who like their exhibits interactive, you can watch highlights of any NFL Hall of Famer on kiosks, take a crack at the Instant Replay Booth and try on vintage pads and jerseys.
36: Superfest Miami Live
During Super Bowl week the city is throwing a family-friendly festival with carnival rides, kid zones and a food and gaming village at Miami Gardens. Superfest Miami Live will provide more adult offerings at night, including on-site nightclubs and a rap and R&B concert featuring Plies, Polo G and Miami's own DaniLeigh.
37: Super Fan Fest
Wynwood Marketplace is getting a football-themed makeover with a mini-football field and regulation size field goal post. And they're not just for pictures either. When you're not taking in the live music on the main stage or kicking back in the beer garden at this free event for the whole family, you can play touch football or attempt field goals, among other football skills challenges.
38: Greg Papa Yelling "Touchdown San Fran-cisco"
The voice of the 49ers, Greg Papa, has made his play-by-play touchdown synonymous with Raheem Mostert, George Kittle, Emmanuel Sanders and more putting six points on the board.
39: Pepsi's Rookie of the Year Party
Pepsi Zero Sugar Neon Beach events will takeover the Clevelander South Beach with the Pepsi Zero Sugar Rookie of the Year Party, hosted by running back Saquon Barkley, featuring a performance by Snoop Dogg.
40: Budweiser Presents BUDX Hotel
Budweiser will bring the BUDX global platform to America for the first time during Super Bowl weekend with a hotel takeover and a global program that unites and spotlights outstanding creative minds in music and culture from around the world. During the weekend, the brand will host over 200 influential "Kings of Culture" from over 20 countries giving them the stage to showcase their talents alongside top global performers Halsey, Black Eyed Peas, Diplo, De La Soul and Channel Tres.
41: Shop at the Super Bowl Experience
The official NFL Shop opened a satellite store at the NFL Experience. Located at the Miami Beach Convention Center, the NFL Shop will be filled with 49ers and Super Bowl gear.
42: Transit
If you want to avoid the likely gridlock and the planned detours, mass transit can be your friend. Miami has a multitude of options including busses, trolleys and a Metromover.
43: Food, all the Food
Beyond suntans and sparkling beaches, Miami has a reputation for cuisine featuring bold flavors from many cultural influences.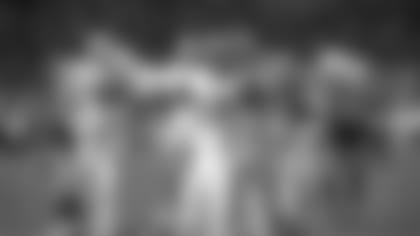 44: Leading from Experience
The 49ers have eight players with Super Bowl experience. Heading into Super Bowl LIV, the team will be looking to Tevin Coleman, Jimmy Garoppolo, Robbie Gould, Emmanuel Sanders, Richard Sherman, Joe Staley, Levine Toilolo and Ben Garland for guidance during the crazy week leading up to Sunday.
45: Little Havana
Little Havana is the colorful center of Hispanic culture in Miami. The area's riddled with Latin-inspired cafes, restaurants and markets. On the last Friday of each month, Little Havana hosts Viernes Culturales, or Cultural Fridays, a monthly gallery night showcasing the cultural arts scene of the neighborhood.
46: Live Spanish Radio Broadcast
The live Spanish game broadcast featuring play-by-play announcer Jesús Zárate and color commentator Carlos Ramirez will be streamed at no cost to fans exclusively on 49ers.com.
47: Chad "Ochocinco" Johnson Celebrity Super Slam
Johnson is known for challenging other famous folks to friendly competitions, so it makes sense that his annual Super Bowl event is a celebrity basketball game. Expected guests at this fundraiser for at-risk youth include fellow NFL legend and former teammate Terrell Owens, rappers Flo Rida and YFN Lucci and rising tennis star Coco Gauff.
48: Historic Landmarks
There's more to Miami than South Beach, shopping and celebrity sightings. While it is still relatively young compared to other U.S. cities, Miami was officially incorporated in 1896, there are some gems with a storied history that have withstood the test of time including more than 150 historic sites and districts and six National Historic Landmarks.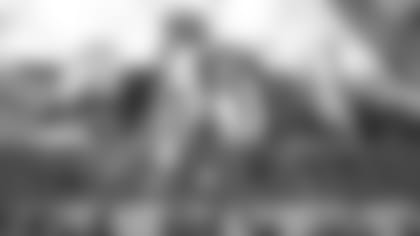 49: 49ers Super Bowl Coverage
Stay tuned to 49ers.com/superbowl for news, videos, photos and event coverage for Super Bowl LIV.