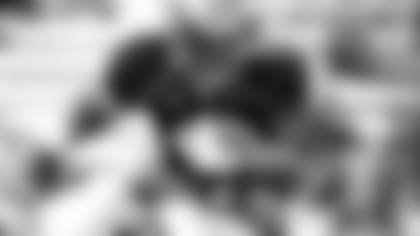 49ers.com's pre-draft series continues with a look at one of the most productive college running backs to ever play in the Pacific Northwest.**
Chris Polk was heavily recruited by a college close to his hometown, but ultimately decided to go a road less traveled.
Being a native of Redlands, Calif., moving on to a Pac-12 power like USC seemed like the logical choice for the promising running back.
Instead, Polk flipped the script.
Despite Washington coming off a 0-12 season after his initial commitment, Polk stuck with his decision to attend UW and as it turned out, everything worked out for Polk in the long run. When the Huskies hired Steve Sarkisian, a former USC offensive coordinator who recruited the So Cal native to USC, Polk felt comfortable working with Washington's new staff and went on to be one of the Pac-12's most consistent runners in recent memory.
The one-time high school wide receiver wanted to help rebuild the proud Huskies football program – and for the most part – Polk was able to do that by playing a big role on Washington teams that made back-to-back bowl appearances in 2010 and 2011.
Polk was all about earning admiration from those who doubted him.
"One of the most important things to me in the game of football is respect," Polk said at the 2012 NFL Scouting Combine. "I just want to earn respect, and make sure my opponent respects me, my coach respects me."
With an out-for-respect mindset whenever he carried the ball, the first-team All Pac-12 selection took extreme satisfaction from barreling over opposing defenders in his three years toting the rock for the Huskies.
In total, Polk rushed for 4,049 career rushing yards, ranking No. 2 on Washington's all-time rushing list. Polk could have returned for another season in 2012 had he applied for a medical redshirt following his 2008 season. No matter, Polk was ready to prove his determination at the game's highest level.
"It's an attitude," Polk explained of his propensity to finish off runs. "It comes down to how much heart you have."
A workhorse in his own right, Polk carried the ball 34 times for 144 yards and scored four rushing touchdowns this past season against the Arizona Wildcats.
Sure, Polk enjoys the physicality of such games where he's asked to carry the offensive load. But truth be told, it's appreciated much more when he's the one inflicting the punishment.
"I love hitting, but I hate being tackled," Polk revealed. "Every time I'm tackled – whether it's by being put on my back or an ankle tackle – I just get mad. I get down. I just get angry.
"I just want to keep running and running until I reach that end zone."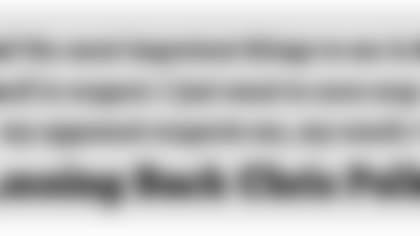 On 30 occasions, Polk found the end zone (26 rushing scores; four receiving scores).
"It just comes from your desire because every time I touch the ball, I'm thinking touchdown," said Polk, the Pac-12's third-most productive running back from last season.
Polk might think heavily about finding pay dirt when the season's taking place, but it's a different story in the offseason. Ever since the season wrapped up, Polk has been focused on slimming down and becoming stronger in the weight room.
Polk's playing weight last year was at 222 pounds, but he put on two additional pounds at the Senior Bowl and felt admittedly uncomfortable with the increased weight.
In the Senior Bowl game itself, Polk rushed six times for 19 yards.
"I didn't like being that weight," Polk admitted. "I didn't like the way my body looked. I was flexing, not too many muscles were showing, and I would definitely say that the Senior Bowl weigh-in was definitely a wake-up call."
Ever since, Polk has re-dedicated himself to losing weight in order to show general managers and coaches his full dedication to joining the NFL. At the combine, Polk tipped the scales at 217 and later slimmed down to 212 pounds at his March 8 pro day.
There, Polk was helped out by a familiar face, none other than Tennessee Titans quarterback Jake Locker. Last year's No. 8 overall selection just so happened to be around to throw passes to Polk and other Washington receivers at the pro day.
Besides power running, Polk feels like his ability to catch the football sets him apart. Over the past three seasons, Polk caught 25, 22 and a career-best 31 catches in 2011.
"I'm versatile," Polk explained. "I can do it all. I can run, block, and catch, all of that. It's just a matter of me executing my technique rather than relying on just the physical abilities and just staying mentally attuned to my technique and staying fundamentally sound."
Polk had to stay mentally sound in many of Washington's big games, including a 67-56 loss in the Valero Alamo Bowl to Robert Griffin III's Baylor Tigers. Polk's squad fell short in the end, but the power running back carried the ball 30 times for 147 yards and scored one rushing touchdown in the highest scoring game in bowl history.
"If we would have won that bowl game against Baylor, it probably would have been a Hollywood ending," Polk said looking back on the memorable contest.
And when he looks back on all he went through to help turn Washington into a Pac-12 contender, Polk feels a sense of pride in being able to achieve it. At times, Polk's career had its turbulent moments. In the end, however, it proved to strengthen him as a person and as a player.
"It's just crazy how fast things change," Polk elaborated. "I'm really blessed to be in (this) situation now. And I'm really blessed that I was able to be part of something great and help rebuild a program. It's just amazing how much things change, and I was really fortunate to watch all my teammates grow up in front of my eyes and change into better people and individuals."
Polk, himself, continues to change for the better.
Down 12 pounds at his pro day from his 224-pound Senior Bowl weight, Polk reportedly ran in the 4.45-4.50 range for his pro day 40-yard dash. That's a slight improvement from the 4.57 time he posted at the combine.
It certainly helped that Polk spent time this offseason training at the Athlete's Performance Institute in Los Angeles with the likes of potential No. 1 overall pick Andrew Luck.
Now, Polk will look to do in the NFL the exact same thing he set out to do in college: help make the team better than what it was before his arrival.