The NFL 2008 Schedule should be released in the next few weeks. In anticipation of this schedule release, here's a preview of each of the 49ers 2008 home and away opponents.
**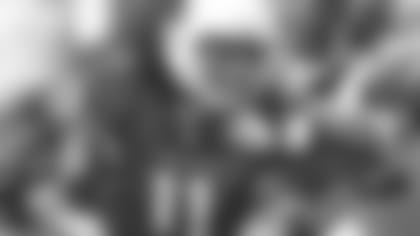 The 49ers will see Larry Fitzgerald and the Cards twice in 2008, along with Rams and the Seahawks.
Cardinals **
Arizona will look to avenge its two last second divisional losses to the 49ers in 2007, as the Cards would have finished at 10-6 and been in the playoffs if they would have beaten the 49ers in two divisional contests. As it was, the Cards finished at 8-8, their best ending to a season since 1998 when they finished at 9-7. Head coach Ken Whisenhunt's team showed discipline and fight in their first year under his direction, but injuries to key players spelled trouble in the desert. The Cardinals must choose between Matt Leinart and Kurt Warner at quarterback, but most of the key offensive pieces are in place elsewhere with Edgerrin James, Anquan Boldin and Larry Fitzgerald. Arizona was not very active in free agency with their key signing coming on defense with the acquisition of defensive end Travis LaBoy, but this is already a talented team and a formidable NFC West foe.
RamsThe first thing the Rams needed to do in order to rebound from last year's 3-13 campaign was get healthy. The team's starting offensive line was decimated last season beginning with the early loss of Pro Bowler Orlando Pace. Pro Bowl RB Steven Jackson and Pro Bowl quarterback Marc Bulger also dealt with injuries throughout the year. The Rams made a few moves in free agency to pick up some offensive linemen, although their largest catch was reeling in kicker Josh Brown from the Seahawks. With the release of Isaac Bruce, the Rams will need even more out of their perennial Pro Bowl receiver Torry Holt in the passing game, as well as some big numbers from Patriots newcomer Reche Caldwell. The Rams 21st ranked defense could stand to lose starting linebacker Brandon Chiller, but has otherwise seen little change so far this off-season. After splitting the series with the Rams the last two seasons, the 49ers aim to get their first sweep since 2005.
Seahawks
The four-time defending NFC West champions plan to maintain their dominance in the division and take a strong stab at competing once more for the Super Bowl in their final year under the leadership of head coach Mike Holmgren. A stellar Seattle passing attack led by quarterback Matt Hasselbeck and his receiving cast of Deion Branch, Nate Burleson and Bobby Engram will look for more contribution out of its running game in 2008 as the Hawks look for veterans TJ Duckett and Julius Jones to compete for reps with Shaun Alexander. CB Marcus Trufant received the franchise tag this off-season after swiping seven picks in the regular season and will lead a veteran defense that features Pro Bowlers Patrick Kerney, Julian Peterson and Lofa Tatupu. After sweeping the series in 2006, the 49ers suffered greatly at the hands of their division foe to the northwest last season with two lopsided losses. A reversal of fortune will be hunted this year by the 49ers in both divisional match-ups.
**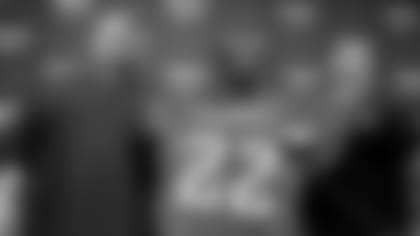 The 49ers last saw the Eagles in 2006, but they've got a new marquee player in CB Asante Samuel.
Eagles**
Despite featuring the sixth-best offense in the NFL and the tenth best defense, Andy Reid's team missed the playoffs in 2007 with an overall 8-8 record. The Eagles looked to shore up their weakest ranked area, their pass defense, by splurging on one of the best corners in the NFL in former Patriots Asante Samuel. Philly also signed linebacker Chris Clemons from the Raiders, who had 8 sacks last season. Offensively, the Eagles made tight end L.J. Smith their priority by using their franchise tag to keep the passing target in the fold. After Philly used a second-round pick and their first pick overall in last year's draft on a quarterback, there was talk abound that they would look to trade Donovan McNabb. That seems to have died down with McNabb entrenched in an Eagles offense that also features one of the best in Pro Bowl RB Brian Westbrook and a talented duo at receiver in Reggie Brown and Kevin Curtis. 
Jets
Following a disappointing 4-12 season, the Jets put up some massive dollars during the free agency period, offering up large contracts to Pro Bowl G Alan Faneca, Pro Bowl FB Tony Richardson, LB Calvin Pace, and a versatile offensive lineman in Damien Woody. In addition, New York struck a trade with Carolina for DT Kris Jenkins. The Jets expect the offensive line additions to pay dividends with improved protection up front for QB Chad Pennington, and more open lanes for RB Thomas Jones.
LionsIn Rod Marinelli's second year as head coach of the Lions, his Detroit team produced their most respectable season, 7-9, since 2000. The jump from 3-13 the year before was music to the soul of a city known for its Motown roots, but these fans haven't seen their team reach the playoffs since 1999 and change continues to occur over at Lions headquarters with Detroit taking one of the more active roles in this year's free agency period. The Lions leveraged their stud defensive tackle in Shaun Rogers and traded him to the Browns in exchange for CB Leigh Bodden and a third-round pick. Detroit also added to their defensive den with the signing of former Bucs CB Brian Kelly, DT Chuck Darby from Seattle and S Dwight Smith from the Vikings. On offense, the Lions will look for new TE Michael Gaines to round out a passing offense that features QB Jon Kitna and a solid group of receivers in Shaun McDonald, Roy Williams, Mike Furrey and the young Calvin Johnson. The Lions running game meanwhile is a bit of an unknown after the off-season release of starter Kevin Jones, which left Tatum Bell as the heir apparent. 49ers new offensive coordinator Mike Martz should enjoy leading his unit against his former team, hoping that San Francisco's success in their last outing to Detroit is repeated. The 49ers won that game at Ford Field, 19-13.
**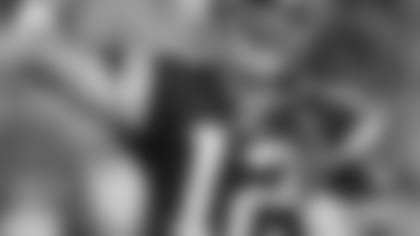 QB Tom Brady and the Patriots will be seen this year at Candlestick Park.
Patriots**
The Patriots quest for perfection may have ended on the final Giants Super Bowl touchdown drive, but New England should quickly bounce back under the demanding style of head coach Bill Belichick. New England lost two of their top cornerbacks including one of the league's best in Asante Samuel. The Patriots mended their secondary losses with the additions of Jason Webster, a former 49ers draft pick in 2000, Fernando Bryant, Lewis Sanders and Tank Williams. Meanwhile, its offense should be just as daunting with New England re-signing Tom Brady's most explosive receiver in Randy Moss.
RedskinsIt was a tumultuous year for the Washington Redskins after the loss of teammate Sean Taylor, who was shot and killed during the season. Soon after the Redskins playoff defeat in Seattle, an emotionally wrung out Joe Gibbs decided to hang up the towel. After an exhaustive search, the Redskins hired Jim Zorn as their new head coach. New coordinators are in place on both sides of the ball, marking the most significant changes on a team that has otherwise seen little movements to its actual roster. The Redskins have excellent depth at quarterback with Jason Campbell and Todd Collins, a top target in Pro Bowl tight end Chris Cooley, a deep threat in receiver Santana Moss and an able runner in Clinton Portis. Their 8th ranked defensive unit returns with its key starters intact, including its top playmaker in linebacker London Fletcher, who had 128 tackles and three picks a year ago.
Bills
After finishing at 7-9 the last two seasons, head coach Dick Jauron will ready his team for an above .500 finish in the upcoming season. The Bills hope to find aid from their trade acquisition of defensive tackle Marcus Stroud and the free agent acquisition of linebacker Kawika Mitchell, players who should complement an already strong front that features Chris Kelsay and Aaron Schobel. On offense, second-year quarterback Trent Edwards will be charged with getting the ball in the hands of his key playmakers in wide receiver Lee Evans and running back Marshawn Lynch.
**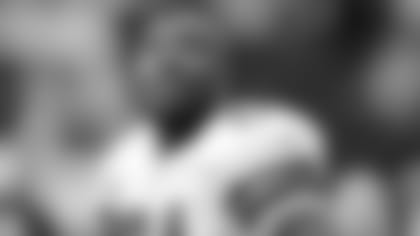 The 49ers will see a familiar face in WR Terrell Owens when they play the Cowboys. **
CowboysDuring the regular season the Dallas Cowboys stood as the dominant team in the NFC, but they were shell-shocked when their division rival, the New York Giants, knocked them out of the playoffs. Head coach Wade Phillips said after the defeat that he felt the better football team lost that day, something his Cowboys will look to prove in 2008. The Cowboys sent 13 players to the Pro Bowl last season including former 49ers WR Terrell Owens. Although Dallas lost a piece of their offense in running back Julius Jones in free agency, this longtime San Francisco rival added to their defense in the off-season with the signing of former Miami Dolphins Pro Bowler Zach Thomas.
DolphinsUnder the direction of then head coach Cam Cameron, the Dolphins were bottom dwellers in 2007 with a 1-15 record. Miami made their first bold move with the hiring of Bill Parcells as General Manager. Parcells named Tony Sparano as his head coach and then got busy with the overhauling of his roster. Parcells parted way with several veteran players including Trent Green, Marty Booker and Zach Thomas and then struck a few deals with some of his former Cowboys players in DT Jason Ferguson and tight end Sean Ryan. The team also quickly signed five players at the start of free agency including QB Josh McCown, DT Randy Starks, LB Reggie Torbor, LB Charlie Anderson, and former 49ers G Justin Smiley. The Dolphins are also set to pick up another impact player in the NFL Draft with the number one overall pick.
GiantsUnderdogs for the entire year, the New York Giants made believers out of a lot of folks when they knocked off the undefeated New England Patriots to become the Super Bowl Champs. Head coach Tom Coughlin received a contract extension and will look to lead his team to the Promise Land once again. The Giants added Sammy Knight in the secondary to replace Gibril Wilson, who signed with the Raiders, and will keep their fingers crossed that Michael Strahan returns for another year. On offense, Eli Manning should have a healthy Plaxico Burress and Jeremy Shockey in the lineup as he looks to continue on last year's strong finish.
SaintsAfter taking the NFL by storm in 2006, the Saints missed the playoffs last season with a 7-9 finish. Sean Payton's team looks to get back on track in '08, and picked up a few players in the off-season that they hope will make the difference. New Orleans traded with the Jets for linebacker Jonathan Vilma and signed defensive end Bobby McCray and cornerback Randall Gay in free agency to bolster their defense, while keeping most of their offense intact. The 49ers have been handed sound defeats by the Saints the last two seasons, primarily by the standout play of quarterback Drew Brees and RB Reggie Bush.