Ted Ginn Jr. is looking to have a season to remember in his first year with the 49ers after the team acquired him from Miami this offseason. 49ers.com recently caught up with the speedy wide receiver to see how training camp is going as well as to find out more about him.1. What's the best thing about your hometown of Cleveland?**
I'm from there. 2. What nicknames did you have while growing up?
Lil' Ted, that was about it.
3. Why do they call it The Ohio State University?
I can't even answer that for you because I don't know myself.
4. What's the best concert you have ever been to?
The Hot Boys in 1997.
5. What's your favorite TV show right now?First 48.
6. What's your favorite pair of sneakers?
Jordan's. No, LeBron's. Actually, both of them.
7. What's something you can't live without?
My family and my kids.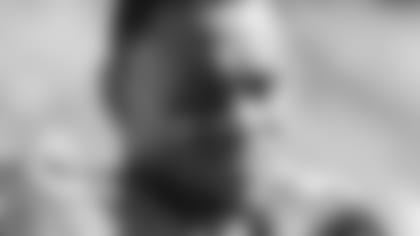 Heads or tails?**
Tails never fails.
9. Day games or night games?
Night.
10. Kick return or punt return?
Both.
11. Facebook or Twitter?
Twitter.
12. Manny Pacquiao or Floyd Mayweather Jr.?
Mayweather.
13. What's the best sporting event you've ever attended?
I don't know, but I hope to be playing in the Super Bowl at the new Cowboys stadium this year. That will be the best.
14. What's something you have to bring to training camp every year?
Nothing. I just show up ready to play football.
15. Who is the grumpiest person at training camp?
I don't know. I'm still new to the team so I can't answer that one just yet.
16. Who is the most upbeat person at training camp?Quarterback Coach Mike Johnson, he's always ready to go.
17. What's your favorite snack food?
Candy.
18. What duties and chores did you have to do as a rookie?
I did a lot; too much for me to list all of it.
19. What's the best piece of advice you ever received?
Keep God first.
20. What's one thing you want the 49ers Faithful to know about you?
Every time I step out on the field I play hard because I love this game.