Justin Smith, affectionately known in the Bay Area as "Cowboy," has decided to retire from the National Football League after 14 seasons, equally split between the Cincinnati Bengals and San Francisco 49ers.
In continuing our tributes here at 49ers.com, we offer a look at 10 notable accomplishments of Smith's impressive career.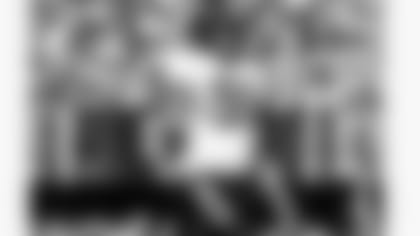 INSTANT PRODUCTION AT THE UNIVERSITY OF MISSOURI
Smith made an immediate impact in college. The Holts Summit, Mo., native was the first true freshman to start every game for the Tigers since the 1986 season. Two years later, the powerful defensive end entered the NFL Draft after he recorded 97 tackles, 11 sacks and 24 tackles for loss as a first-team All-Big-12 performer for Missouri.
Smith finished his two-year run with 178 tackles and was poised to be a first-round draft pick.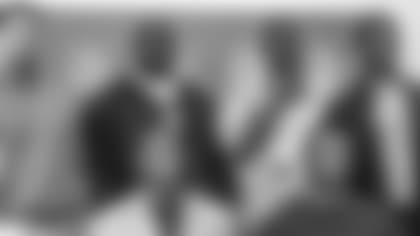 DRAFTED FOURTH OVERALL IN THE 2001 NFL DRAFT
Smith was the first defensive end drafted in his class. The Bengals scooped him up ahead of the San Diego Chargers, who selected running back LaDainian Tomlinson (bottom left of the pre-draft photo above).
The Cleveland Browns missed an opportunity to draft Smith with the third overall selection. Instead of the Missouri powerhouse, the Browns picked Florida defensive tackle Gerard Warren, who was the only non-Pro Bowler picked in the top seven selections of the 2011 draft.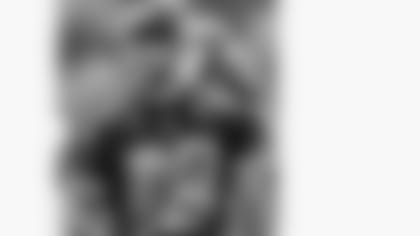 CONSECUTIVE STARTS STREAK BEGINS AS A ROOKIE
Smith played in 111 games (107 starts) in seven seasons for the Bengals, recording 314 tackles, 43.5 sacks, six forced fumbles and five fumble recoveries.
Stats aside, Smith brought consistency in the form of being a reliable professional. The defensive lineman made 185 consecutive starts dating from his rookie season all the way until Dec. 16, 2012.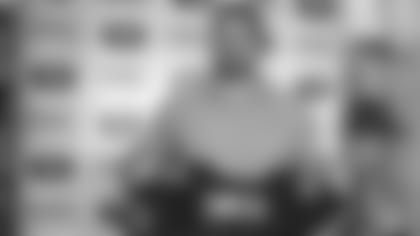 SMITH SIGNS LUCRATIVE CONTRACT WITH SAN FRANCISCO
Smith signed a massive free-agent contract with the 49ers in March of 2008. ESPN reported the six-year deal being worth $45 million with $20 million in guarantees.
The Bay Area-move was a change for the Midwesterner, but ultimately, Smith would wind up playing seven seasons on the West Coast, the same length of stay he enjoyed for the start of his career in Cincinnati.
Smith recorded 73 tackles and seven sacks in his first season with the 49ers. The free-agent signee was one of several key additions in the late 2000s that helped San Francisco return to the postseason and contend for Super Bowls.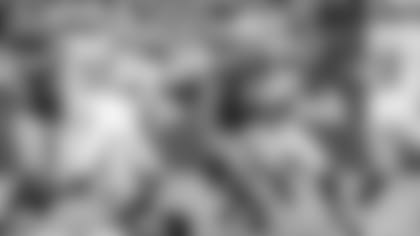 CAREER-HIGH SACK TOTAL SET IN 2010
Smith set a personal best of 8.5 sacks in his third season in San Francisco. While the 49ers missed out on the postseason, Smith's emergence as one of the game's toughest interior defensive linemen was apparent.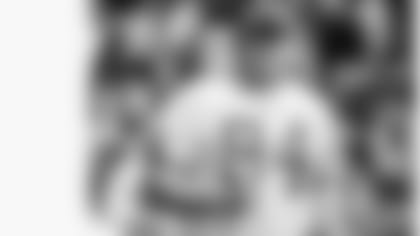 FIRST PRO BOWL APPEARANCE IN 2010
Smith earned his first of five consecutive Pro Bowl selections in his 10th season. All five of those Pro Bowl appearances came as a member of the 49ers. They also coincided with Jim Tomsula, the franchise's current head coach, serving as Smith's defensive line coach.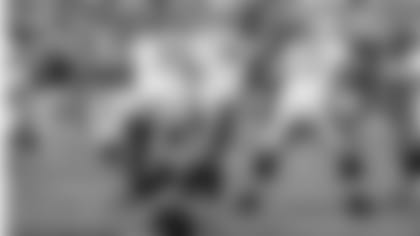 FIRST POSTSEASON WIN IN NFL CAREER
Smith's Bengals dropped a 2005 Wild Card playoff game to the Pittsburgh Steelers. Cincinnati was poised to make a Super Bowl run, but a painful knee injury to quarterback Carson Palmer turned the tide in a 31-17 Pittsburgh victory.
Smith's next postseason game took place in a memorable 2011 NFC Divisional Playoff win over the New Orleans Saints. The game forever known for the "Vernon Post" game-winning touchdown play, also saw Smith physically impose his will on New Orleans' offensive line in a 36-32 victory.
Just ask Jermon Bushrod, who surrendered one of the most violent bull-rushes in NFL playoff history. Smith collapsed the left side of the pocket and nearly brought down Bushrod and Saints quarterback Drew Brees in an instant.
Smith finished his first playoff win with three tackles, one sack and five quarterback hits.
Brees definitely needed an ice pack after that physical encounter. He was hit 11 times by San Francisco's defense.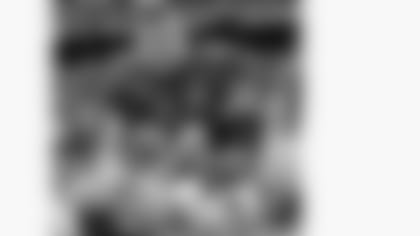 FIRST SUPER BOWL APPEARANCE
Smith wasn't bashful about his goals of winning a Super Bowl.
In 2012, the 49ers nearly pulled off a remarkable comeback to win Super Bowl XLVII. Nonetheless, Smith played hurt and recorded three tackles without much strength in his left arm. The defensive captain suffered a triceps tear earlier in the season and had his 185-game streak of consecutive starts snapped.
Smith, like the rest of his teammates, fought valiantly that day and nearly pulled off an improbable comeback in a game fans will remember for power outages and a goal-line sequence that saw the 49ers turn the ball over on downs as they tried to produce a go-ahead touchdown.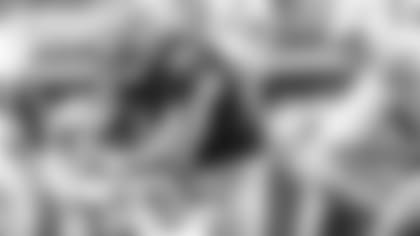 With a mid-season sack of Seattle Seahawks quarterback Russell Wilson, Smith recorded at least five sacks in 12 of his 14 seasons in the NFL. Smith is also one of 13 players to record five or more sacks in 12 or more seasons (since sacks became an official statistic in 1982).
Smith also began his final NFL season with two sacks against Tony Romo and the Dallas Cowboys.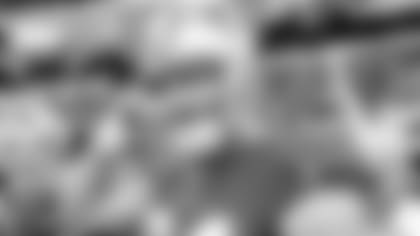 Smith was a winner in the last game of his NFL career. The 49ers beat the Arizona Cardinals, 20-17, in the 2014 regular season finale. According to a pre-game report, Smith was planning to announce his retirement after his 14th season. Smith, however, gave it some time to think things through. He waited four months to announce his final decision. Smith finished his 49ers career starting in all 110 games in which he appeared. He recorded 299 tackles, 43.5 sacks, 10 forced fumbles and five fumble recoveries.
Smith will forever be remembered by 49ers fans as someone who played tough and was relentless on the field. He inspired his teammates to go all-out, all of the time.
Farewell Cowboy, thank you.