Two of the 49ers hardest workers were rewarded for a season of solid service on Tuesday when defensive leaders Joe Staley and Justin Smith were named to the 2011 NFC Pro Bowl team.
The two 49ers captains will serve as representatives at the 2011 All-Star game to be played Jan. 30 in Hawaii, one week before Super Bowl XLV.
Willis will start for the fourth consecutive season at inside linebacker, while defensive tackle Smith returns as a backup.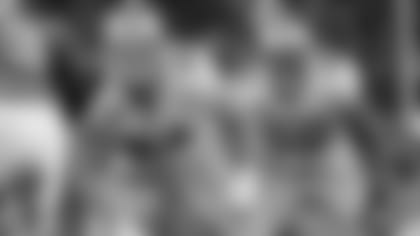 In his fourth NFL season, Willis has made a habit of making it to the Pro Bowl. He's gone all four seasons of his NFL career and even with his tackle numbers down (Takeo Spikes' stellar year, partially to blame), Willis still finished with the second-most fan votes for inside linebackers in the entire NFL.
In 2010, Willis strengthened a new dimension of his game, totaling a career-high 6.0 sacks. The All-Pro linebacker leads the 49ers with 153 tackles and has played the past two weeks with a broken right hand which required in-season surgery. And although the season didn't go the way Willis envisioned, an honor such as a Pro Bowl start is one he doesn't take lightly.
Named to his first Pro Bowl last season, Smith has once again put together a stellar season. With 5.5 sacks to his credit this season, the 10-year pro affectionately known as "Cowboy" in the 49ers locker room has saddled up to make 154 consecutive starts. He's also been in the starting lineup for all 47 games he's played with the 49ers over the past three seasons. Smith's streak ranks third among all active defensive players and sixth among all NFL players.
Tight end Vernon Davis was named as the NFC's first alternate at tight end and running back Frank Gore was named as the NFC's fifth alternate at running back.
Here are some of the highlights from their calls:
Q: Patrick, does this ever get old?**
A: No, it certainly doesn't get old at all. It's truly a blessing… I'm grateful for it. It's something I never take for granted.
Q: How does it feel to be in the same company as Ronnie Lott to be the last 49er to make four Pro Bowls to start a career?
A: Mr. Ronnie Lott is a guy who is done it for a long time. To be in that same category is truly an honor… I'm still wet behind the ears – learning as I go.
Q: What's it mean to you having Justin going to Hawaii with you?A: It's good to see him get voted in like that is really big. Justin goes out there every game and puts it on the line and makes a lot of plays. To me, he had one of his best years since I've been here, since we've been here together. It's fun to see one of your teammates going over there with you.
Before Willis ended his call, he made sure to say thanks to those responsible for his Pro Bowl invite.
"I can't get off the phone without thanking my coaches and my teammates, because without those guys, none of this would be possible. It takes all of us to go out there and play good defense. Those guys play a major role in helping me get to where I am… I want to let that be known as well. And thank you to the fans that voted and the coaches that voted."
Smith will be making his second Pro Bowl appearance and said it was a bittersweet feeling based on how the season ended.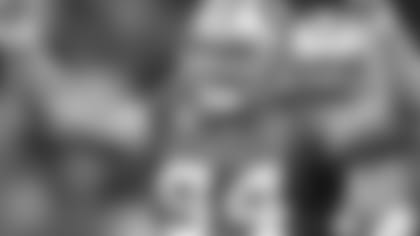 Q: Does it feel a lot different than a year ago when you were named?**A: I've never been one to be really caught up on it. The way the season ended and how it went, it's a little bittersweet for sure.
Q: Does this feel good that you didn't have to wait around, the night it was announced you're given some good news?
A: Yeah, anytime you're recognized by your peers and other coaches, it's a good thing.
Q: What's it like having Patrick Willis as a teammate?A: Pat's just an animal. A lot of the stuff he does, you can't teach, just his pure physical abilities, speed, strength and instincts getting to the ball. Any time you play with a guy like that, that's the reason you have success against the run.
Q: Are you looking forward to having the Pro Bowl experience in Hawaii?
A: I played in it last year and the one thing you realize from talking to other guys at the Pro Bowl, it really is about getting to the postseason and playing in the Super Bowl. It's a good experience, you get to go over there and say you've done it and all those things. But there's nothing like the playoffs and Super Bowl. I'm going to enjoy my time over there, but if anything, it just makes you that much hungrier to make sure you're in the playoffs. The ultimate prize is the Super Bowl – that's the goal.