Head coach Mike Singletary knew what he was looking for in his search for a new special teams coordinator.
He wanted someone with experience. He wanted someone with a history of winning. And he wanted someone who valued toughness.
He got all three in Kurt Schottenheimer.
"I am very thankful that we were able to add Kurt to our coaching staff," Singletary said when he hired Schottenheimer in January. "He brings with him invaluable experience from more than 30 years of service in the NFL and college coaching ranks. Kurt has a diverse background and a tremendous knowledge of personnel, both of which will serve the 49ers well in producing top-notch special teams."
Now it's time for Schottenheimer and his unit to prove themselves.
With the kicking game, we know what to expect. Pro Bowl punter Andy Lee, placekicker Joe Nedney and long snapper Brian Jennings are among the best at their respective positions in the NFL, and all are back with hopes of improving upon their strong 2009 campaigns.
With the return game, on the other hand, there has been significant turnover among the kick returners. The team has brought in several new faces with strong backgrounds in the return game, and as Schottenheimer said, it's more about what the special teams unit does as a whole than what one return man can do by himself.
"It is every individual within that 11 doing their job to the best of their ability, that's how you have success," Schottenheimer said. "This group can be special and I can't wait to get started."
With training camp set to begin on Monday, Aug., 2, let's take a look at the key members of the 49ers special teams units.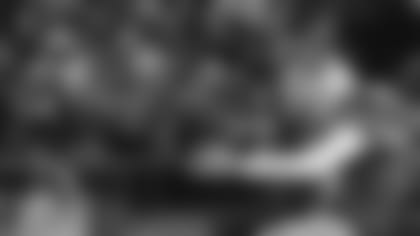 P Andy Lee #4 – Making two Pro Bowls in three years is tough, but it's even tougher when there is only one player picked at your position from your conference each season. Somebody forgot to tell that to Lee, who made the squad last season after also making the team in 2007. In 2009, Lee led the NFC with a gross average of 47.6 yards per punt and was second in the conference with 41 net yards per punt. Lee had 30 punts land inside the opponent's 20-yard line and didn't have any blocked all season. He is also the team's holder for field goals.
K Joe Nedney #6 – Nedney was in the midst of another stellar year before a hamstring injury kept him out of the final two games of the 2009 season. Still, Nedney connected on 17-of-21 field goal attempts including two of 50-or-more yards. The 37-year-old has been with the 49ers since 2005 and has made the fourth-most field goals in franchise history. He also holds two team records with the most 50-plus yard field goals made (8) and the highest field goal percentage (86.8).
LS Brian Jennings #86 – He's probably among the least-recognized 49ers, but Jennings is also the most tenured player on the roster. The veteran long snapper is one of the best at his position, and Jennings joined the 49ers 10-Year Club last season in recognition for his decade of service to the team. "To end up on the 10-Year Wall with some of the best 49ers players to have ever been here is overwhelming," Jennings said. "I'm sure when I'm retired I'll look back and reflect on it, but right now I'm living it and I'm really enjoying it."
K Shane Andrus #9 –Andrus suited up for three different teams in 2009, including his Week 17 debut for the 49ers. In the 28-6 win over the St. Louis, Andrus made all four of his extra point attempts – he was 10-for-10 on PATs on the season. While the third-year specialist is more of a true placekicker, he will likely serve as a backup punter during training camp to lessen the burden on Lee.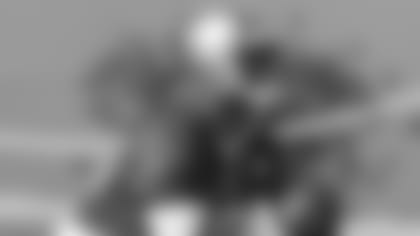 Ted Ginn Jr. #19 – Coach Mike Singletary used four words to sum up Ginn, "This guy can fly." That's all you really need to know about the speedster the 49ers acquired from Miami via trade this offseason. Ginn averaged 24.9 yards per kickoff return for the Miami Dolphins in 2009 and took two of them all the back for touchdowns. And even though he didn't return many punts last season, the former first-round selection has been dangerous in that facet of the game throughout his career.
Brandon Jones #81 – Jones was one of several 49ers who returned punts last season, and from the way things looked during OTAs, he may get more chances in 2010. There is no doubt that Jones has the speed (he ran a 4.38 second 40-yard dash at the 2005 NFL Combine), but he hasn't received many opportunities in the NFL. Jones has only returned 20 punts in his five-year career, but he has returned two of them for more than 20 yards.
Kyle Williams #10 – The former Arizona State star practiced returning kicks and punts during OTAs and minicamps. During his four years as a Sun Devil, Williams averaged more than 10 yards per punt return. As a junior in 2008 he led the Pac-10 with 17.0 yards per return. Even though he didn't return a single kickoff his senior year, Williams averaged nearly 23 yards per kickoff return throughout his career.
LeRoy Vann #33 – Vann is quite simply one of the best return men to ever play in the Football Championship Subdivision. Need proof? Check the NCAA record book. In four years at Florida A&M, Vann became one of five players in FCS history to return both punts and kickoffs for a career total of at least 1,000 yards. He also set the NCAA record with 11 combined touchdown returns, eight off of punt returns and three from kickoffs. His senior year alone, Vann tallied five punts returned for touchdowns to go along with his 20.2 yard-per-return average.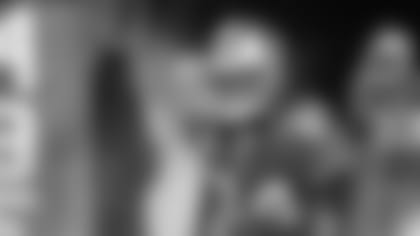 Michael Robinson #24 – Robinson has been a special teams standout since the 49ers drafted him in 2006 and been a special teams captain the past two seasons. During his captaincy, people around the League have noticed his stellar play and Robinson has been named as a Pro Bowl special teams alternate for the past two seasons. The running back recorded 20 special teams tackles in 2009 and was occasionally used as a kick returner, averaging 23 yards per return on 18 returns.
Scott McKillop #56 – McKillop was everywhere on special teams in 2009. The reserve inside linebacker led the team with 31 special teams tackles, 75 blocks and he even returned a fumble for a touchdown at home against the St. Louis Rams. Now in his second NFL season, McKillop will once again likely be one of the most productive special teams players on the squad.
Delanie Walker #46 – Walker's rare combination of size and speed help make him an amazing asset on special teams. The 6-foot, 242-pound tight end always seemed to find the action last season as he recorded 20 special teams tackles on the year. He also returned five kickoffs in 2009, two of which went for more than 20 yards.
Tarell Brown #25 – The fourth-year cornerback was a special teams standout in 2009, and like Walker and Robinson, Brown recorded 20 special teams tackles. Brown's role on the defense should increase this season, but he will likely remain a major contributor on special teams as well.
Brit Miller #47 – Miller wasn't part of the 49ers 53-man roster until Week 13 last year, but in five games the reserve fullback made his presence felt on special teams. Miller is a high-motor player who seemed to find the action whenever he was in the game. He finished the year with six special teams tackles and 17 blocks.
Ray McDonald #91 – It's not easy to block field goals, unless your name is Ray McDonald. Last year the 6-foot-3, 290-pound defensive tackle blocked a 44-yard field goal attempt against Minnesota that was returned by cornerback Nate Clements for a touchdown. Later in the season, McDonald bull-rushed his way through the opposing blockers once more, batting down a PAT attempt against the Arizona Cardinals on "Monday Night Football." In 2008, McDonald blocked a 54-yard field goal attempt that was returned for a touchdown as well.