The San Francisco 49ers will travel to Kansas City in Week 3 for their first of back-to-back road games against AFC West opponents. The undefeated Kansas City Chiefs boast a high-powered offense that has averaged 40 points a game through two weeks.
Here's a quick breakdown of the 49ers Week 3 matchup.
The 49ers and Chiefs will square off for the 13th time overall.
San Francisco leads the all-time series over Kansas City, 7-5, and won the most recent matchup in 2014.
San Francisco went 3-1 against AFC opponents in 2017 with each win coming in Weeks 14-16 against the Houston Texans, Tennessee Titans and Jacksonville Jaguars, respectively.
Chiefs Notes from Last Week
The Chiefs are coming off of their second-straight road victory in a 42-37 win over the Pittsburg Steelers.
Passing Leader: Second-year quarterback Patrick Mahomes threw for 326 yards and six touchdowns in Week 2 for a 154.8 passer rating.
Rushing Leader: Kareem Hunt rushed for 75 yards on 18 attempts against the Steelers.
Receiving Leader: Travis Kelce amassed 109 yards and two touchdowns on seven receptions.
Defensive Leader: Linebacker Anthony Hitchens led the team with 12 total tackles.
Special Teams Leader: De'Anthony Thomas posted a 48-yard punt return.
49ers Notes from Last Week
The 49ers pulled off a 30-27 victory over the Detroit Lions in their home opener last Sunday.
Passing Leader: Jimmy Garoppolo completed 18-of-26 passes for 206 yards and two touchdowns for a 118.4 passer rating.
Rushing Leader: Matt Breida led all NFL running backs in Week 2 with 138 rushing yards on 11 carries. That includes a 66-yard touchdown run in the second half.
Receiving Leader: Pierre Garçon caught all four of his targets for 57 yards.
Defensive Leader: Elijah Lee led the team with 12 total tackles and a strip sack on Matthew Stafford.
Special Teams Leader: D.J. Reed Jr. opened the third quarter with a 90-yard kickoff return.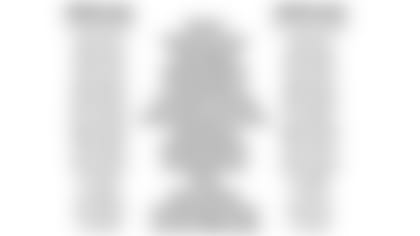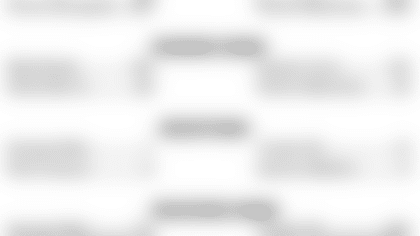 Matt Breida leads NFL with 184 rushing yards in 2018.
Alfred Morris has 5,589 rushing yards since entering league in 2012, the fifth-most in NFL.
In his last meeting against the Chiefs, Pierre Garçon totaled five receptions for 125 yards and two touchdowns (10/9/11 with Indianapolis Colts).
Marquise Goodwin has 24 catches for 373 yards (93.3 per game) in his past four games against AFC opponents. Goodwin aims for his third-straight game with more than 100 receiving yards against an AFC opponent on the road.
Garrett Celek had touchdown catch in Week 2 against the Lions. Celek has totaled three touchdowns in the 49ers past four contests. He aims for his third-consecutive game with a touchdown against an AFC opponent.
DeForest Buckner ranks second in NFL with 3.5 sacks in 2018.
Fred Warner aims for his third-consecutive game totaling 10 or more tackles. He currently ranks third in the NFL in tackles and second among rookies with 22 (Darius Leonard, 27)
Richard Sherman has five interceptions, seven passes defended and a fumble recovery in his past six contests against an AFC opponent.