The San Francisco 49ers will travel to State Farm Stadium to take on the Arizona Cardinals in Week 8. San Francisco looks to split the season series against Arizona following a disappointing, 28-18, loss in Week 5. The 49ers statistically dominated the previous matchup, outperforming the Cardinals in total yards (447-220), first downs (33-10), third down conversions (10-2), offensive plays (92-49), rushing yards (147-56) and time of possession (40:12-19:48). However, San Francisco's season-high five turnovers ultimately led to its demise.
As both teams seek their second win of the season, here is a preview of Sunday's rematch.
San Francisco leads the all-time series between the two teams, 29-25.
The 49ers look for their first win over the Cardinals since December of 2014.
The Cardinals lead the series against the 49ers in Arizona, 13-12.
HC Steve Wilks
QB Sam Bradford
QB Josh Rosen
G Justin Pugh
WR Christian Kirk
Cardinals Notes from Last Week
The Cardinals fell to the Broncos, 45-10, on "Thursday Night Football," the most points Arizona has allowed so far this season.
Passing Leader: Josh Rosen completed 21-of-39 passes for 194 yards, one touchdown and three interceptions.
Receiving Leader: Larry Fitzgerald caught four passes for 40 yards and a touchdown, his first score of the season.
Rushing Leader: David Johnson was held to just 39 yards on 14 carries.
Defensive Leader: Patrick Peterson totaled six tackles and an interception on Broncos quarterback Case Keenum.
49ers Notes from Last Week
The 49ers were plagued by turnovers in the 39-10 loss to the Los Angeles Rams in Week 7.
Passing Leader: C.J. Beathard completed 15-of-27 passes for 170 yards, one touchdown and two interceptions.
Rushing Leader: Raheem Mostert led 49ers ball carriers with 59 yards on seven attempts for an 8.4 yards-per-carry average.
Receiving Leader: George Kittle hauled in five receptions for 98 yards and a touchdown. His 10-yard touchdown reception from Beathard was his second score of the season and the fourth of his career.
Defensive Leader: Arik Armstead notched a career-high five solo tackles and brought down Jared Goff for a 9-yard sack, marking his second sack of the season.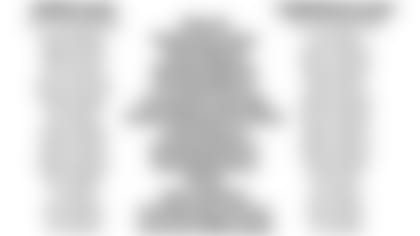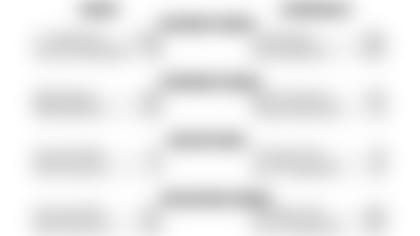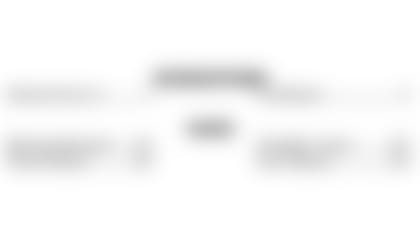 C.J. Beathard passed for a career-high 349 yards with two touchdowns and a rushing score in his last meeting against the Cardinals. He aims for his third game in a row against Arizona with a rushing touchdown.
Matt Breida currently leads the NFL with 6.54 yards per carry (minimum 50 attempts).
Marquise Goodwin has three touchdown catches in his past three contests on the road. Goodwin currently ranks second in the NFL since 2017 with 17.4 yards per reception (minimum 50 catches).
George Kittle has totaled 14 receptions for 281 yards (93.7 per game) and a touchdown in the 49ers past three divisional matchups. Kittle leads NFL tight ends in yards after catch (367) and ranks third in receiving yards (527) in 2018.
Trent Taylor had a career-high seven receptions for 61 yards and a touchdown in the 49ers last meeting against the Cardinals.
DeForest Buckner has 3.5 sacks in his past four games on the road. He has two sacks, a fumble recovery and a pass defended in his two career road meetings against the Cardinals. He aims for his third game in a row in Arizona with a sack.
Cassius Marsh had a sack in the 49ers last meeting against the Cardinals. In his past three contests against NFC West opponents, he has totaled three sacks and a forced fumble. Marsh aims for his fourth game in a row against an NFC West opponent with a sack.
Fred Warner ranks second among NFL rookies with 58 tackles (Darius Leonard – 79).