It can never be too early to discuss who will face the San Francisco 49ers in the team's second year under Jim Harbaugh. Throughout the offseason, we'll take a team-by-team look at the 49ers' 2012 opponents and the offseason storylines for each team. Up next are the reigning AFC Champion New England Patriots, who are scheduled to host the 49ers next season, as the 49ers will face all four teams from the AFC East in 2012. View the 2012 schedule.
Team: New England Patriots
2011 Record: 13-3 (7-1 home)
All-Time Series:7-4 49ers
2011 Recap: Like the 49ers, the Patriots were close to claiming the Vince Lombardi Trophy in 2011, but were edged by the New York Giants 21-17 in Super Bowl XLVI. The similarities between the 49ers and Patriots don't stop there. Like San Francisco, New England won 13 regular season games and a division title. The Patriots marched into the big game reeling off 10 consecutive wins (eight regular season and two postseason contests), but a timely catch from former Giants wideout Mario Manningham (who signed a two-year contract with the 49ers this offseason) set up New York's go-ahead touchdown in the fourth quarter. Despite the difficult end to their season, Tom Brady continued his MVP-like play, all while helping tight end Rob Gronkowski become one of the league's most feared pass-catchers. At times, the Patriots' passing proficiency made up for the deficiencies of the team's 31st-ranked pass defense which gave up 293.9 yards per game. But in the end, it couldn't overcome the 38-yard passing play to Manningham.
2012 Outlook:Addressing the contract situation of wide receiver Wes Welker stands as one of the team's biggest storylines to track this offseason. Welker, 31, was designated as the team's franchise player which prevented the Pro Bowl receiver from hitting the open market. Welker has yet to sign his franchise tag, making some in the media question if Welker would sit out the 2012 season. In response, New England re-structured the contract of Chad Ochocinco, re-signed veteran wide receiver Deion Branch to a one-year deal and signed veterans Brandon Lloyd, Donte' Stallworth and Anthony Gonzalez to boost a receiving core suddenly being overshadowed by Gronkowski. The Patriots also lost starting running back BenJarvus Green-Ellis in free agency after the 26-year-old runner signed a three-year deal with the Cincinnati Bengals. Second-year backs Shane Vereen and Stevan Ridley, both drafted in 2011, stand in line to replace Green-Ellis. Defensively, the team's top pass-rushers could both potentially play with other teams in 2012. Linebacker Mark Anderson has already left town, signing a four-year deal with AFC East rival Buffalo. Meanwhile, veteran defensive end Andre Carter, who tied Anderson with 10 sacks to share the team lead, remains unsigned.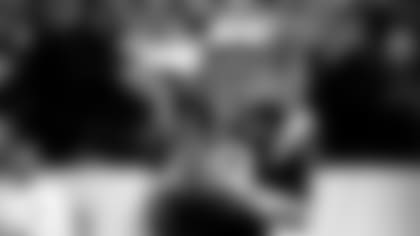 QB Tom Brady: **All things Patriots start and stop with Brady, the seven-time Pro Bowler, three-time Super Bowl champion and two-time Super Bowl MVP. Coming off his 12th season, one where he completed 65.6 percent of his passes for a career-high 5,235 passing yards with 39 touchdown passes against 12 interceptions, Brady's importance only continues to grow. Factor in Gronkowski's emergence, the additions at wide receiver and the lack of experience in the backfield, Brady's role will be even more crucial to New England's success in 2012. Brady is 1-0 all-time against the 49ers and missed the team's last meeting in 2008 due to a season-ending knee injury suffered in the season opener.
TE Rob Gronkowski:The Pro Bowl tight end (90 catches for 1,327 receiving yards) broke the NFL's single-season touchdown record for tight ends, hauling in 17 scores in 2011. Gronkowski, however, suffered a major ankle injury in the AFC Championship game which hampered his production in the Super Bowl (two catches for 26 yards). The 6-foot-6, 265-pound matchup nightmare underwent surgery on his injured left ankle this offseason but remains in a walking boot.
G Robert Gallery: The former No. 2 overall pick of the 2004 NFL Draft lasted one year in Seattle after signing with the San Francisco's NFC West foe in the 2011 offseason. Gallery moved on quickly, signing a one-year deal with the Patriots this offseason seemingly to provide New England depth at both guard and tackle. With tackle Matt Light looking into early retirement and Pro Bowl guard Logan Mankins recovering from offseason ACL surgery, Gallery's presence figures to be a key for the Patriots in 2012.