In this edition of the NFC West Report, 49ers.com recaps Week 11's action within the division.
Ahead: St. Louis hosts the 6-4 Chicago Bears in Week 12.Arizona Cardinals
Decision:27-14 win over the Jacksonville Jaguars.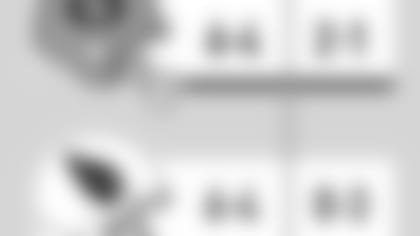 Offense: Quarterback Carson Palmer threw for 419 yards and two touchdowns.
Defense: The Cardinals defense yielded just 23 yards to Jaguars running back Maurice Jones-Drew, who carried the ball 14 times.
Stock up:Taking some heat off of Larry Fitzgerald, Michael Floyd recorded 193 yards and one of the scores.
Stat:Palmer completed passes to nine different receivers and didn't throw an interception for the first time this season.
Quote:"The playoffs for us have already started," coach Bruce Arians told AZCardinals.com. "We lose we are out. We are a game behind teams. We've got to win to catch up."
Ahead: Arizona hosts the 7-3 Indianapolis Colts in Week 12.
Decision:41-20 victory over the Minnesota Vikings.
Offense: Russell Wilson's 151.4 quarterback rating was the highest of his career; he was 13-of-18 passing for 230 yards and two touchdowns.
Defense:Middle linebacker Bobby Wagner recorded a sack, an interception and a team-high nine tackles, while cornerback Walter Thurmond returned his own pick 29 yards and into the end zone.
Stock up:Wideout Percy Harvin's 58-yard kickoff return in his season debut set up one of five Seattle touchdowns.
Stat: Seattle's defense limited Vikings running back Adrian Peterson to 65 yards on 21 carries.
Quote: "To have a guy like Percy, it changes the game," Wilson told Seahawks.com. "We haven't even started yet."
Ahead: Seattle is idle in Week 12.
Seahawks improve to 19-6 (.760) in games played before the bye and tied with Giants for the best pre-bye week record in @NFL. — Seattle Seahawks (@Seahawks) November 18, 2013