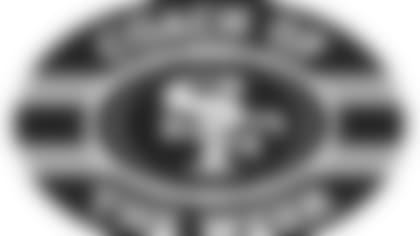 49ers Name Coach Jason Nikolao of Menlo-Atherton H.S. Coach of the Week*
The San Francisco 49ers Charlie Wedemeyer Coach of the Week award presented by Kelly-Moore Paints for week three goes to Jason Nikolao from Menlo-Atherton High School. 
Last Friday, the Bears beat Leigh High School 24-22.
Menlo-Atherton won the game with 13 seconds remaining on the game clock. Turner Baty hit Sam Knapp on a long pass, which set up the 25-yard winning field goal by Eric Stanske.
In addition to being named Coach of the Week, Coach Nikolao and the Menlo-Atherton High School football program will now receive $1,000 from the 49ers Foundation, along with a $500 gift certificate from Kelly-Moore Paints to go towards beautifying Menlo-Atherton High School.
2008 WEEKLY WINNERS
Week Three: Jason Nikolao of Menlo-Atherton HS
Week Two: Frank Moro of South San Francisco HS
Week One: Butch Cattolico of Los Gatos HS