GLENDALE, Ariz. – The 49ers offensive line can't remember the last time it had this much fun.
But who can blame those guys?
Even after their Pro Bowl running back was sidelined in the first quarter with a hip injury, they paved the way for a 261-yard rushing performance, the team's highest output of the year.
"I told them at halftime, 'Their defense doesn't want to see you guys anymore,'" said rookie running back Anthony Dixon, who rushed for 54 yards and one touchdown in the 49ers 27-6 win over the Arizona Cardinals. "Then they came out in the second half and did it again."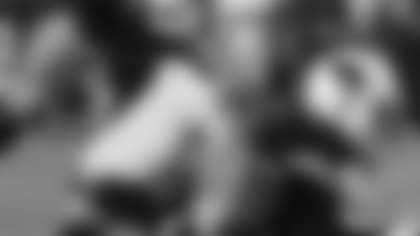 And as impressive as Dixon's career-high rushing output was, he was outdone by nine-year veteran Brain Westbrook, who finished the game with 136 yards and a score. It was the 19th 100-yard game of Westbrook's career and his first since 2008.
Westbrook spent most of the first 11 weeks waiting for his turn, and he admitted after the game that it had been tough for him. He was used to being the man, but he knows what Frank Gore means to the 49ers offense.
Throughout this season, Westbrook said was just staying positive and simply playing his role in the games leading up to Monday night's match up. So when his chance finally came, he wasn't going to waste it.
"It's always tough when you go out every week, you want to play, you prepare and you don't get the opportunity to play," he said. "I've just kind of been biding my time, trying to stay fresh, trying to stay focused, and when I had the opportunity, make the most of it."
But Westbrook, like Dixon, said his output would not have been possible without the stellar play up front. He had big holes to run through all night, and he gave much of the credit to the big guys paving the way.
Perhaps no play epitomized Westbrook's night more than his second-quarter touchdown run. The 49ers were lined up eight yards away from the end zone, and all he had to do was follow his blockers on the left side as he ran nearly untouched for the score.
Although it was his first touchdown of the season, you could tell he had been there before. There was no elaborate celebration, no wild jumping up and down. He was greeted by some excited teammates, and simply left the field with a smile.
One of those teammates who couldn't hide their excitement for the two-time Pro Bowler was wide receiver Michael Crabtree.
"I was joking with him in the end zone, I told him, "Man, I haven't seen you make moves like this since Tecmo Bowl," said Crabtree, who scored the first touchdown of the game on a 38-yard reception in the first quarter.
Gore's status going forward is yet to be determined, but Westbrook will be ready ready again next week, no matter what his role will be. He was prepared for Monday's game, and he will be prepared again.
"I felt good. I felt very young. I was fresh."
Dominating DefenseWith all the post-game focus on the rushing attack, the 49ers defensive performance almost got lost in the shuffle.
The defense held Arizona to just 13 rushing yards, 203 total yards, and it forced two turnovers – the first of which came on the Cardinals' first offensive play of the game.
After a missed 49ers field goal, Arizona took over on their own 38-yard line. Quarterback Derek Anderson lined up in the shotgun and handed the ball off to running back Beanie Wells, but the two muffed the exchange and nose tackle Aubrayo Franklin fell on the loose ball.
"We were fired up when we took the field," defensive tackle Isaac Sopoaga said. "Then to start the game like that – you couldn't ask for anything else.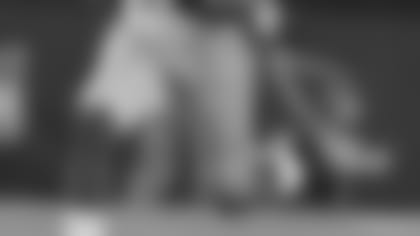 The 49ers special teams had said it all week. They felt like they were close to springing Ted Ginn Jr. for some big returns and were just one block away from having the desired.
On Monday night, everything they talked about came true.
Ginn averaged 31 yards on his two kickoff returns and 27 on his two punt returns, giving the offense great field position all night.
"It's fun to watch him set us up like that," Dixon said. "I think we showed how good our special teams unit is."
Getting His KicksWith Joe Nedney out for the second straight week, the 49ers once again turned to Shane Andrus to handle the kicking duties.
Andrus made two-of-four field goal attempts, and while he wishes he could have his first two tries back, he said it felt good to make the first field goals of his career.
"You always wish you could make all of them," Andrus said. "But it feels good to be able to contribute to a victory.
"It was a team win today. We all chipped in."