Running back Frank Gore returned to action after missing two games with an ankle injury and became the first player in franchise history to notch the 1,000-yard rushing mark for three consecutive seasons.
"I'm happy I got the opportunity to do it today," said Gore. "My o-line, they wanted it and also my other teammates wanted to see me get it. There's not a running back in the history of the franchise to do it with all the great players here – I'm just happy to do it."
Gore entered the game only 22 yards shy of the mark and hit it early in the second quarter with a 3-yard run to start the 49ers third offensive drive of the game. By game's end, his season total was 1,036 rushing yards.
"I have to thank God. I know if I was healthy enough to play in the last two games, I'd be well over it, but it didn't happen," he said. "I'm happy he gave me the opportunity to come out here today and do it in front of my boy Clinton Portis. Now I have a record in this franchise's history and that's a great thing."
Gore helped start off a 5-play scoring drive that featured all run plays at the start of the third quarter with back to back runs of 8 and 11 yards.
"Although we were down, we came back in the second half and put up points on a good team," said Gore. "Washington is a good football team. They're supposed to be in one of toughest conferences and one of the top-dogs."
Gore's final carry of the game was a 10-yard gain as he finished out the game with 11 carries for 58 yards.
"It's wonderful, especially with the number of pass plays that we ran this year," said guard David Baas. "Being able to still get 1,000 yards, I think it's a big milestone for him and for us. It says something about the offensive line and about Frank too. I'm sure he's hurting and I know he wanted to come back and get those yards to get over 1,000 – so, hats off to him."
Although Gore was outdone by his fellow Miami back in Portis, who finished with 80 rushing yards, Gore had a much higher average yards per carry - 5.3 in comparison to Portis' 2.8 average.
Plus, with a solid nine-yard carry day for 44 yards by backup DeShaun Foster, the 49ers ground game come out on top in terms of the running backs as Portis and Ladell Botts combined for 86 rushing yards in comparison to 104 rushing yards for Gore, Foster and Michael Robinson.
Foster also scored a 1-yard touchdown run by following a block by rookie guard Chilo Rachal, who he thanked by allowing him to handle the celebratory spike.
"I knew I had to get in the hole and I had to make a hole for the running back," said Rachal. "When I pulled around, the left side did a good job of opening the hole, I pulled in and knocked him in and we scored. And he gave me the ball to spike it. It was fun that he shared it with me."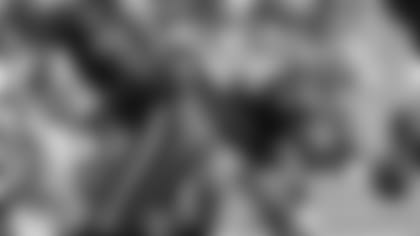 More Spikes
**
Rachal wasn't the only offensive line partaking in the spiking fun.
After quarterback Shaun Hill scored on a 2-yard touchdown scramble, Hill tossed the ball to David Baas, per his tradition with the linemen.
"I was really inspired by everybody's mustaches, so when Shaun threw me the ball I had to spike it as hard as I could in honor of mustache magic," said Baas.
**Each team turned the ball over once, but the 49ers came out on top in the point total off of turnovers.
The 49ers committed an offensive turnover in the second quarter when Shaun Hill was picked off by Carlos Rogers on a throw he intended for Josh Morgan. The Redskins got a field goal out of it.
The 49ers defense evened the turnover battle when Aubrayo Franklin stripped the ball out from Clinton Portis. Take Spikes recovered the loose ball at the Redskins 38-yardline. Five plays later, the 49ers scored on a 1-yard touchdown run by Foster.
Linebacker Manny Lawson nearly had an interception in the second quarter on a pass play intended for Santana Moss, but he was at least able to prevent the touchdown by using his leaping ability to get his hands on the ball.
Did You Know?

The 49ers won their first and last game of the 2008 season on Joe Nedney field goals. Nedney hit a game-winning field goal in overtime in Seattle to secure the first win of the year, before hitting a 38-yard kick to win Sunday's game against the Redskins.
It also marked the third season finale in the last four years that Nedney has kicked a game-winning field goal to end the game. Nedney previously kicked a 33-yarder to best Houston in overtime in the 2005 finale and a 36-yarder at Denver, also in overtime, in the final game of 2006.
**
Big Time Plays
**Tight end Billy Bajema fielded the opening kickoff for a 13-yard return and then caught only his second pass of the year on a 29-yard pass play to assist the 49ers in their opening drive scoring efforts.
Wide receivers Josh Morgan and Bryant Johnson and running back Michael Robinson also had pass receptions of 20 yards or more. Morgan caught a 26-yarder over the middle, while Robinson and Johnson enjoyed long receptions of 24 yards.
Defensive end Justin Smith notched the 49ers only sack. He also had 5 tackles including two stops for losses, a quarterback hurry and a pass defensed. One of his tackles for a loss included a Portis stuff in the backfield on a 3rd and 2 play.
Cornerback Nate Clements led the defense with 7 tackles, including a tackle for a loss.
**The 49ers struggled early on with 3rd and 1 plays.
On their first short yardage situation, they attempted a pass play to WR Isaac Bruce. Bruce made a diving catch, but he lost a yard on the play.
Facing another 3rd and 1 in the third quarter, Gore stayed low and tried to crawl for a first down, but he got a poor spot and the 49ers had to punt.
Eventually, Michael Robinson converted a critical 3rd and 1 at the Redskins 11-yardline to keep alive the 49ers go-ahead scoring drive.
Robinson proved to be money again on the 49ers final drive of the game with a 19-yard catch on another 3rd and 1 play.
Another Record

P Andy Lee finished the season with a 47.8-yard average to set a 49ers record. The old record was set by Lee last year when he finished with a 47.3-yard average.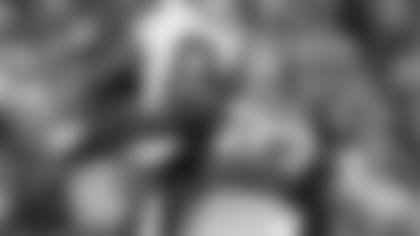 The Redskins ate up over nine minutes off the clock in the second quarter with a 16-play scoring drive.
Safeties Michael Lewis and Mark Roman both thought they had sacks on Jason Campbell when they came free on safety blitzes, but not so. Lewis' sack was wiped out due to a holding penalty on Takeo Spikes. Roman suffered a stinger as Campbell managed to work his way out of the sack.
Cornerback Walt Harris drilled Santana Moss to force a key incompletion that would have earned a first down in 49ers territory, early in the fourth quarter. Harris had three passes defensed in the game.
No Love from the Refs

Linebacker Takeo Spikes argued vehemently for an offensive pass interference call on Chris Cooley, after the tight end took Spikes to the ground for a key 3rd down conversion.
"I felt like they were giving Cooley the 'Jordan rules, ' which means you couldn't touch him," said Spikes. "If you get in front of him and you're not aggressive enough than he pushes you off and he did that to me. But we won the game. If we would not have won the game, then I would really be hot right now."