If history repeats itself, the 49ers have a great chance of knocking off the 6-3 Tampa Bay Buccaneers this Sunday at Candlestick Park when the teams meet for the 19th time.
The 49ers have are 15-3 against the Bucs and have an 11-1 record against them at home.
The Bucs are coming off an impressive 31-16 home victory over the Carolina Panthers in which they picked up 21 first downs, 421 total yards and converted 50-percent of their third-downs.
Tampa Bay has won three of four road games this year with the lone loss coming in the most recent road trip, a 27-21 defeat to the NFC South-leading Atlanta Falcons.
In their second year under Raheem Morris, the Bucs fit the identity of their exuberant head coach. The 34-year-old sideline leader is the youngest head coach in the NFL, but his roster is even younger.
Tampa Bay became the first team since the 2002 Dallas Cowboys to start seven rookies in a win.
As the league's youngest team, the Bucs 53-man roster contains 24 players with less than two years of NFL experience and nine players in their third year. The roster averages 25 years and 288 days.
But the Tampa Bay squad has received several key performances from their youth. Offensively and defensively, both sides of the ball are sprinkled with talented performers. Now for the Bucs, it's a matter of continuing their development in an important mid-November road game.
On Offense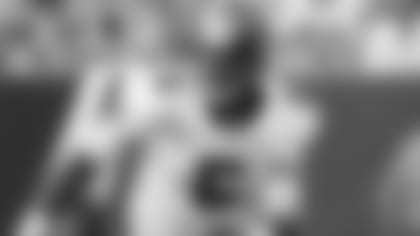 For Tampa Bay, the buck stops with quarterback Josh Freeman. The team's second-year signal caller has completed 60.7-percent of his passes for 1,963 yards with 12 touchdowns and five interceptions. Freeman is 9-9 as a starter, but more importantly, has won five of his last six road games.
Freeman has benefitted from the emergence of undrafted running back LeGarrette Blount, who is up for Week 10 Rookie of the Week honors after he rushed 19 times for 91 yards with one touchdown against Carolina. Blount has split time with veteran Carnell "Cadillac" Williams, who has 287 yards on 97 carries. While Williams leads the team in rushes, Blount has surpassed him in yards (359) and touchdowns (four).
Equally impressive at a young age have been the pair of Tampa Bay rookie wideouts Mike Williams and Arrelious Benn. Williams leads the team in every receiving category with 40 catches for 627 yards with 15.7 yards per catch and five touchdowns. Benn has 11 catches for 172 yards with two touchdowns.
Tight end Kellen Winslow (39 catches for 402 yards) and receivers Micheal Spurlock and Sammie Strougher have been making plays on the perimeter for Freeman too. Spurlock, who began 2009 with the 49ers, has caught 14 passes for 205 yards with two touchdowns. Stroughter has 15 catches for 177 yards of his own.
The Bucs have an experienced offensive line led by right guard Davin Joseph, a 2009 Pro Bowl selection, and center Jeff Faine, an eight-year pro in his third season with the team. The unit has given up 16 sacks on the season, but has paved the way for Tampa Bay runners to average 4.4 yards per carry.
If Joe Staley is regarded as the game's best linebackers, Bucs inside linebacker Barrett Ruud is also in the discussion. He's totaled 307 tackles in 74 career games and has 71 tackles already in 2010.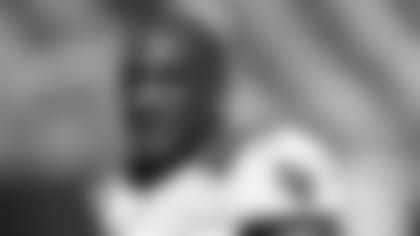 Ruud's importance to the defense has only been overshadowed by the emergence of cornerback Aqib Talib (pictured right). He leads Tampa Bay with five interceptions and is tied for second-most in the NFL. Ronde Barber, a 14-year veteran all with the Bucs, is tied with rookie safety Cody Grimm for second on the team with two interceptions.
As a unit, Tampa Bay ranks as the league's 22nd-best defense, giving up 353.8 yards per game. They rank eighth against the pass (210.0 yards per game) but struggle up front. The defense is ranked 31st against the run giving up 143.8 yards per game and ranks last with just eight sacks on the season.
However, two of the them came last week against Carolina with Ruud and Barber supplying the sacks.
Up front, the Bucs are led by right defensive end Stylez G. White and No. 3-overall* *pick Gerald McCoy. White leads the team with 3.0 sacks, McCoy has 21 tackles, five tackles-for-loss. Both linemen have forced two fumbles.
Sunday's game figures to be a battle between two teams with playoff aspirations. If the game comes down to the waning moments, both teams will be up for an exciting finish. Tampa Bay has outscored opponents 56-29 in the fourth quarter while the 49ers have done the same by a 77-57 margin.