The 49ers are in search of their first win away from Candlestick Park since Week 1 against the Arizona Cardinals. They will look to snap their four-game road losing streak this Sunday against the Seattle Seahawks.
The 49ers understand that if they are to return home with a victory on Sunday, the defense will need to continue its dominant play of recent weeks. The team is a perfect 5-0 when allowing fewer than 17 points this season and has been extremely stingy of late, allowing only 10 points in the last 6 quarters of play.
Much can be attributed to an emphasis on red zone defense.
This season, the 49ers have held opponents to a field goal or no points 64 percent of the time when put in those situations, a percentage which ranks third best in the league.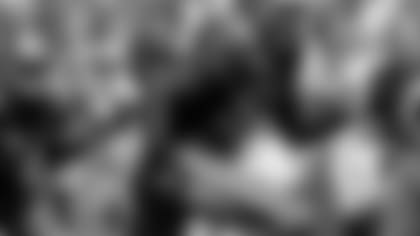 Last week against the Jaguars, the 49ers yielded only three points on four trips to the red zone by Jacksonville. Part of that success was caused by forcing and recovering two fumbles. It helped a category in which the 49ers rank second in the league with five red zone takeaways.
"I think especially from last week with our offense being up, it was good to have a lead," defensive coordinator Greg Manusky said commenting on his unit's red zone performance. "Going into that situation, even though they got some yardage, we stopped them in the red zone. That's one of our primary goals every year and I think we're doing a pretty good job of that."
Playing with the lead is not something the 49ers defense has been accustomed to consistently throughout this season, but they clearly would not mind it developing into a weekly occurrence.
"The offense was able to go out there and score points," linebacker Takeo Spikes said reflecting on last week's game. "You make a team one dimensional when they get behind in the game. Now, not only are they playing against us, but they're playing against the clock. We can pin our ears back and just go."
The ability to "go" helped the defense come away with six sacks and zero points allowed in the second half. The 49ers are third best in the league at stopping offenses late in the game, giving up an average of 7.3 points in the second half.
The 49ers offense can lean on that plus the fact that only twice all season has the defense given up points on the opening drive of either half, each time resulting in field goals, providing the offense with early opportunities to take a lead.
It's imperative that both sides of the ball perform well for the 49ers early on Sunday in order to beat Seattle for the second time this season, after defeating the Seahawks in Week 2.
"Ten weeks later they still have the same offense," Spikes said looking back on the September matchup. "They're doing some of the same things. It's not going to be hard, I don't think, from a mental aspect. We just have to understand certain tendencies of what they like to do or what they've developed over the past 10 weeks and carry that in to the game."
Perhaps one of the newer tendencies the defense may be looking at is a larger threat from former University of California running back Justin Forsett.
"He's an explosive guy, a quick guy," Spikes said. "He actually looks better at running back versus some of the other guys who they've had in the past. We expect for him to get more carries this week."
Last week, Forsett ran for 130 yards on 22 carries, two of which went for touchdowns. Forsett's second week performance at Candlestick Park saw him carry just five times for 35 yards. However, Seattle's backup running back did lead his team in receptions in that same meeting, catching six passes for 57 yards.
It's a stat that the 49ers have not forgotten.
"He's a guy who can run the ball as well as catch," linebacker Joe Staley recalled. "He poses a threat in both the passing game and the running game, so we really have to keep our eye on him."
The 49ers will also have to account for Julius Jones, who returns to the starting lineup this week after missing almost three weeks with a chest injury.
For all of the threats presented by the Seahawks running backs, perhaps their most notable talent comes from the arm of Pro Bowl quarterback Matt Hasselbeck and his arsenal of receivers. The talented grouping has engineered an aerial attack that ranks 15th in the league.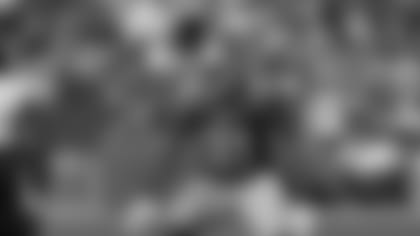 One player who's primary job will be stopping the pass is recently named starting cornerback Dre' Bly, making his second start of the season.
"He performed very well," Manusky said of Bly. "He's a veteran player and we're looking for him to do the same thing this week."
Bly was brought in to compete for a starting cornerback position this offseason. Shawntae Spencer was named the starter. But with an injury to the other starter in Nate Clements and further shuffling of the defense, Bly now finds himself a regular occupant of his once familiar role.
"My comfort level has always been high," Bly said. "I feel like I give this team a chance to make plays and do what I've done my whole life. I expect nothing different from what I've done and I expect to perform."
The 49ers prepare for their trip to Seattle on Sunday sitting in a similarly familiar situation as with last season's travel north to play the division rival.
"Last year, we beat them at home," Willis said. "Then, we came here and they got the best of us. So we're really going to have to come with our 'A' game this weekend."