Last week the 49ers defense squared off against a Seattle offense that was decimated at wide receiver, but when the Detroit Lions come to town this Sunday, the unit will need to slow down an offense that features one of the deeper wide receiving corps in the NFL.
Led by veteran quarterback Jon Kitna and two former first-round wide receivers in Roy Williams and Calvin Johnson, the Lions certainly present a formidable challenge for the 49ers.
Under the watch of Mike Martz, Kitna threw for over 4,000 yards last season as Detroit became a high-powered offense.
"He's very explosive," 49ers strong safety Michael Lewis said of the Lions signal caller. "He's an elite quarterback and that's the way we're approaching it. We're going to have to do our job and execute."
So far this season, Kitna has completed 60.8 percent of his passes for 538 yards, four touchdowns and four interceptions.
His go to target has been Johnson, who leads the team hauling in 13 passes for 236 yards and two touchdowns.
"They have some really good receivers," 49ers linebacker Joe Staley said. "Calvin Johnson, him and I came out together [in the NFL Draft], I know him pretty well. He's a great athlete."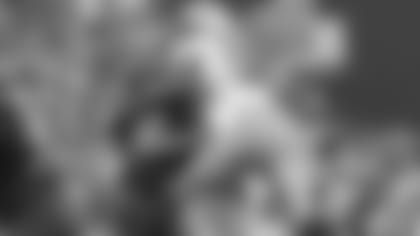 With two targets standing over 6-foot-3 inches tall in Johnson and Williams, the 49ers say Kitna does a great job of scrambling in the pocket, and buying more time to get it to his big-bodied playmakers.
"He's a scrambler," 49ers outside linebacker and pass rush specialist Rod Green said. "He makes more of his good plays scrambling. What we have to do, is get some more pressure on the quarterback."
Registering sacks was a problem last week against Seattle when the 49ers tallied only one sack in the game on a safety blitz by Lewis.
"They have a good offensive line and they do well with their scheme and what they do," outside linebacker Parys Haralson said. "They're going to come out hungry, but so are we. It's going to be two hungry teams going at it."
On top of getting pressure on Kitna, it will also be important for the 49ers secondary to defend against the Lions slot receivers in Mike Furrey and Shaun McDonald. Detroit will sometimes feature all four wideouts on a single play, and the matchup of their slot receivers against the 49ers nickel cornerbacks will be extremely important this week.
Cornerback Shawntae Spencer normally handles that responsibility, but he is out this week after injuring his knee against Seattle.
The 49ers have several options to choose from for their third cornerback spot, including veteran Donald Strickland, second year cornerback Tarell Brown or rookie Reggie Smith.
All three of the players are excited to potentially have a bigger role against Detroit.
"Anytime you get the opportunity to go out there and play, you have to make the best of it. I prepare every week like I'm going to be the guy in case one of the guys go down," Brown said.
Smith, also echoed those sentiments.
"A lot of guys have to step up, a lot of guys are moving around , we just have to pick it up where [they] left off," Smith said. "I'm always waiting for the next opportunity. I have to be ready when the time comes and step up and do my job."
Detroit hasn't established the run game in the last two weeks, but it is a point of emphasis for the Lions, and an element that the 49ers defense has had their own problems with. In week one, the 49ers gave up 100 yards to Edgerrin James, followed by a 127-yard rushing day for Julius Jones last week.
Detroit features two backs in rookie Kevin Smith and recently signed veteran Rudi Johnson. Smith offers more of a cut-back running style, while Johnson presents a veteran backup who is more than serviceable. Both backs bring something different to the table, and the 49ers will be determined to stop whoever is carrying the ball.
"He [Smith] runs hard, has great vision and gets in there," Lewis said. "They just picked up Rudi Johnson, an accomplished back in this league. It's going to be a challenge for us."
But, the Lions true strength will come from their passing game, which makes stopping it a crucial point of emphasis for the 49ers leading up to Sunday's contest.
"They definitely have a height advantage [with their wideouts], so we definitely have to be physical with them. Get pressure on the quarterback, that's where it starts – up front. If we pressure Kitna, we'll be able to throw off the timing and make more plays," Strickland said.
Even if the Lions are 0-2, the 49ers are expecting a fight from this talented Detroit offense.
"You don't ever look at the records in this league, you just have to go out there and play. On any given Sunday, any team can win," said Brown. "You can be 0-2 or 2-0 and have an opportunity to win or lose the game, so we throw the records out the window."