Throughout the offseason, 49ers.com will feature members of our 10-Year Club. Check out our latest feature on former 49ers defensive end Cedrick Harman, who played for the team from 1970-1979.
In the illustrious history of the San Francisco 49ers franchise, no player has more sacks than Cedrick Hardman.
While playing 10 seasons with the 49ers, Hardman owns two of the franchise's most important pass-rushing records: most sacks in a career and most sacks in a season. During his tenure, Hardman totaled 112.5 sacks, including a club-record 18.0 sacks in 1971.
Despite sacks not becoming an official recognized statistic until the 1982 season, Hardman is recognized still today as the club's all-time sack leader, a feat he credits to his intense determination to get to the quarterback on every single down.
"That's what I went to San Francisco to do – sack the quarterback," Hardman said. "Sacking the quarterback was my only reason for being in pro football. That was the attraction to me, getting after the quarterback – it consumed my whole life. Every day of my life from 1970 until I stopped, it was about getting after the quarterback."
But Hardman wasn't always destined for chasing opposing quarterbacks on the football field.
In fact, the under-sized pass rusher wasn't even planning on playing professional football during his college days at North Texas State. His path to the football field is one that Hardman called a "dubious one."
"I was going to school and I had no intentions of being a football player at the time," Hardman revealed. "I was studying engineering and I was on the intramural squad, one thing led to another and the next thing I knew, I was playing football."
Hardman didn't crack the starting defensive lineup until his senior year of college, but that didn't stop NFL teams from requesting his services. In the 1970 NFL Draft, the 49ers selected Hardman with the ninth overall pick. He still remembers the moment of being drafted, calling it, "one of the most exciting times of my life."
As a defensive end Hardman was undersized, but he used his rare blend of size and speed to get past opposing offensive linemen knowing they could simply not compete with his agility off the line of scrimmage.
"If I got off the ball, then I was gone," Hardman said of his pass rushing prowess. "I had the philosophy in my head that there was no way a guy could go backwards faster than I could go forward. Whenever I got off the ball, I was gone. It didn't matter what was pre-planned, when I really got off, I just went and I thought I could beat the guy in front of me and get around him."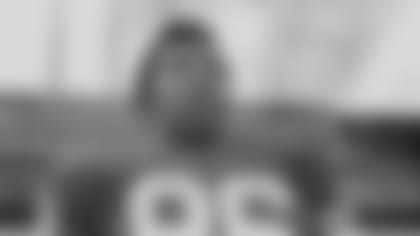 After getting accustomed to the speed of the game in his rookie season, Hardman dominated in his sophomore campaign, setting the team record in '71 with 18 sacks on the season. As impressive as those totals were, Hardman believed he actually registered 21 sacks, which was according to former Oakland Tribune sports writer Dave Newhouse, who tabulated Hardman's sacks with a close eye. Thanks to Hardman giving opposing quarterbacks all they could handle, the 49ers went on that season to win their second consecutive NFC Western Division Championship.
"Newhouse kept up with my sacks, he knew I had 21," Hardman insisted. "That year we played the Cowboys and I had five on Roger Staubach in the NFC Championship game. We lost 14-3, so it didn't matter, but that was what our Coach Dick Nolan expected of me."
In just his second season, Hardman was named a member of the Pro Bowl team that season, because of his ability to create consistent pressure on opposing quarterbacks. The trip to Hawaii was an honor that Hardman set his sights on at the end of his rookie campaign.
"In my rookie year, I had watched the Pro Bowl and I remember sitting there, watching it and making up my mind right then and there," he said. "I got up at half time and started working out, getting ready to go to the Pro Bowl the next year."
Just when Hardman was becoming one of the most feared pass-rushing defensive ends in pro football, a devastating knee injury gave him serious problems over the next two seasons.
"My injury in '72, that was hard," Hardman remembered. "It happened in the offseason, while I was playing basketball."
Just months after sustaining a painful injury to his knee, Hardman rushed back to action and played in the 49ers third exhibition game against the Raiders at Candlestick Park. At the time, Hardman was too stubborn to wait the proper time needed to heal up his knee, and his play suffered for it.
"It was my first major injury, and I didn't understand nature played a part in the healing process," he admitted. "Nature had to take its course and it hadn't done so. I didn't play up to my best ability again until '74. I think '72 and '73 were nightmares. It was all because it hadn't healed completely and the strength hadn't come back. I didn't understand that, and a lot of the moves I used to make, I couldn't make, because I had to compensate for the weakness in my leg."
While the injury was damaging to his sack numbers, Hardman said then-head coach Dick Nolan supported him and kept him around as he healed up.
"I was very fortunate that I had Coach Nolan," Hardman said. "He stuck with me and he allowed me to get well. I played through it and boy it hurt, but eventually I got back to normal."
In 1975, Hardman was named to the Pro Bowl for the second time in his career. But the success was short-lived, as a broken fibula caused Hardman to miss the final three games of the season.
Hardman is still able to recall the exact specifics of the injury to this day.
"It happened on November 21, 1976 at 3:58 PM on about the 35-yard line on the end away from the tunnel," Hardman recalled. "Those things are monumental in your life. You don't forget those things."
It was also poor timing for Hardman,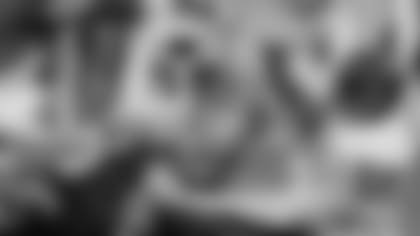 who had up until that point, posted his best sack numbers of his career on a defensive line that ended up breaking a then-NFL record by amassing 61 sacks.
"What was so remarkable was out of the 61 sacks, the starting front four had 57 and we did it without any blitzing," Hardman said.
One game in particular stood out to Hardman from that season, because it epitomized the kind of talent the 49ers possessed on the defensive line.
According to Hardman, in an October, 23 game against Atlanta, the Falcons didn't attempt a pass for most of the first half.
"We were acting crazy because they wouldn't throw the ball," Hardman said. "I remember that we were talking a lot of noise to [Falcons quarterback] Steve Bartowski and how chicken he was for not throwing the ball.
"There was about four seconds left and Bartowski stepped out of his huddle and said, 'We'll throw this one.' And we said, 'Good.' And all four of us got to him."
Hardman played in his tenth and final season with the 49ers in 1979, thus joining an elite fraternity as a member of the 49ers 10-Year Club.
"It absolutely means a lot to be a part of that," he said. "I had no idea that I would ever be a part of such a group."
Although his career with the 49ers came to a close, Hardman continued his career in the Bay Area by signing on with the Raiders in 1980. While with Oakland, Hardman played a reduced role as a backup "pass-specialist," one that he enjoyed as he helped the Raiders win Super Bowl XV.
"Football was gradually moving to a three-man front, and I wasn't physically built to play a three-man front," Hardman said. "It was more about playing two-gap, where you have a man head up on you. And that would be the most effective way to neutralize a blocker, which I could do."
Once his playing career ended, Hardman became involved in acting and appeared in the 1980 release, Stir Crazy with Richard Pryor and Gene Wilder.
"It was something I just fell into," Hardman said. "I enjoyed it and it beat getting a real job."
Besides his work in motion pictures, which also included his work in the film House Party, Hardman was also on several television shows like "The Fall Guy" and "Police Woman." He also enrolled in a conservatory and studied at the performing arts center in Orange County, California, where he performed in a couple of plays.
Currently, Hardman is more involved in community work, partnering with Wal-Mart stores to raise money for the Children's Miracle Network.
Throughout his post-career endeavors, Hardman has kept tabs on his first beloved former team, but said it's hard to watch the games nowadays, because of the rules put in place to keep quarterbacks safe.
Unlike the 70s, when he could go full throttle after opposing quarterbacks, Hardman isn't so sure he'd identify much with the current rules setup to protect the passer.
"I can't say it would be a lot of fun trying to sack the quarterback today with all of the rule changes they've put in to keep the quarterbacks safe," he explained.
Despite the rule changes of today's game, Hardman would have been dominant during any era of professional football, and the 49ers are proud to recognize his successful career both in the record books and by his plaque that hangs on the 10-Year Club.