It's time for our weekly look at the snap count totals for the San Francisco 49ers. Here are some playing-time observations from the team's Week 15 road loss against the Atlanta Falcons. Below is a list of reps for each player, broken down by phase of the game.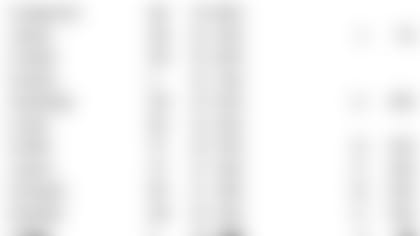 -- Michael Wilhoite played every defensive snap (68) and received the start in place of Gerald Hodges, who was inactive due to a coach's decision. Wilhoite recorded six tackles, and recovered his own forced fumble of Falcons running back Devonta Freeman on the goal line. Antoine Bethea was the only other 49ers defender to play each snap.
-- Bethea was forced to play a number of snaps at inside linebacker following the injury to Nick Bellore (elbow). The lineup changes also inserted Marcus Cromartie (21 reps) into the game at safety. Dontae Johnson also saw 21 snaps following an injury to Jimmie Ward (shoulder). Keith Reaser (17 reps) was another benefactor from all of the injuries.
-- Vinnie Sunseri played 10 reps at inside linebacker in what was his first action on defense since he joined the 49ers.
-- Aaron Burbridge (34 snaps) saw the most action he's seen during his rookie season with Torrey Smith (concussion) inactive and Quinton Patton (foot) leaving the game early. Burbridge's two receptions for 29 yards were career-highs.
-- John Theus entered the game at left tackle for 13 snaps following an ankle injury to Marcus Martin. Zane Beadles was forced to move to center for the first time in his football career. The reps for Theus were the rookie's first along the 49ers offensive line. He'd been limited to special teams reps previously.
-- Chris Harper's 49 reps were a season-high. The third-year receiver caught three passes for 26 yards.