The San Francisco 49ers Foundation's Charlie Wedemeyer Memorial Coach of the Week presented by the California National Guard award for week two goes to John Philipopoulos from Burlingame High School in Burlingame, Ca. Coach John Philipopoulos is off to a commanding start this season with a ruling victory for his Burlingame Panthers over Leland High School Friday night. Though the Leland Chargers acquired the home-field advantage housing ecstatic fans eager for kickoff, the Panthers were not fazed. Establishing dominance on defensive and offensive, Philipopoulos and the Panthers solidified a 35-14 win.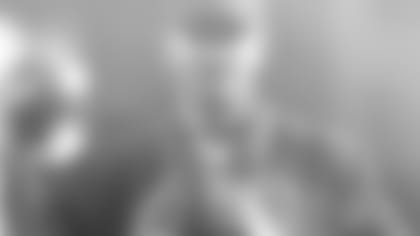 The Chargers offense made their presence known early in the game by scoring the initial touchdown in the first quarter. This was quickly answered by Burlingame's senior running back Griffin Intrieri who rushed the ball into the end zone to tie it up 7-7. With only nine minutes left in the second quarter, quarterback Avery Gindroux found his brother Cooper Gindroux for the reception, who took it to the house for a 14-7 lead. The Panthers had no intention on stopping their momentum leading to another perfect pass by Gindroux to running back Duran Andrarde. The Panthers led 21-7 at the half.
"We made improvements from the week prior, which is important and exciting to see. We've also been known for being a run-oriented team, so having so many successful passing plays is great," stated head coach John Philipopoulos.
The Chargers went on to score one more time in the second half, but the Panther defense became impenetrable for the remainder of the game. Leading defensive seniors, Tommy Dryden and Grant James kept their squad a well-oiled machine with seven tackles each.
Coach Philipopoulos has been with the Panthers for thirteen years and takes great pride in a coaching staff which has faced a lot of transition in the past couple of seasons. Confident that his strong staff shows true leadership in the eyes of his players, Philipopoulos knows his team is growing from the values of football on and off the field.
"Football is going to help these boys both during school and beyond high school," said Philipopoulos, "We just want to show them that as much as we can."
For being named Coach of the Week, Burlingame High School will receive a $1,000 grant from the 49ers Foundation. Coach Philipopoulos will also be featured on Cal-Hi Sports and receive two tickets to a 49ers home game where he will be recognized on the field. In the weeks leading up to the on-field recognition, Philipopoulos will also be invited to visit the SAP Performance Facility in Santa Clara to watch a private practice and receive a certificate from 49ers Head Coach Jim Harabaugh.
The 49ers congratulate Coach Philipopoulos and the entire Panthers team!