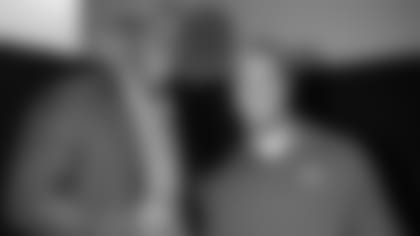 Tony Gonzales/Oakland Raiders


Eric Reid's La. is very different from Magic Johnson's L.A., and he hadn't even been born yet when Magic started "Showtime" in the early 1980s.

But the San Francisco 49ers safety undoubtedly still had an appreciation for shaking hands with the Hall of Fame NBAer.
Reid, a Louisiana native, met Johnson, one of the Los Angeles Lakers all-time greats, last week at a "We Day" charity event for California youth at Oracle Arena in Oakland.
The event, which included Oakland Raiders players Rod Streater and Marcel Reece, drew students from 420 California schools, who gained entrance because of their community service records.
MORE ON ERIC REID:________