While the San Francisco 49ers are busy prepping for the season with Training Camp practice and preseason tune-ups, the 49ers Kids Club and the newly formed 49ers Crib Club are gearing up for their own football season.
The 49ers hosted their first Kids Club Day at Great America on Aug. 17, offering all members and their friends and families to visit California's Great America theme park for a day full of roller coasters, thrills, and of course, 49ers football.
Upon entering the park, members were greeted by the 49ers Kids Club booth and spent the day exploring rides and attractions. In the afternoon, everyone was invited to a special ice cream social which included build-your-own-sundaes, appearances by the 49ers mascot Sourdough Sam and the Gold Rush squad, as well as face painting, a raffle, and giveaways.
"It was great for my son to meet Sourdough Sam up close and personal," Kids Club father Chris Alston said. "We always see him on television, so getting his autograph will make this season all the more memorable."
The afternoon ended on a high note with several members winning pairs of tickets to the team's Aug. 30 preseason matchup against the San Diego Chargers at Candlestick Park.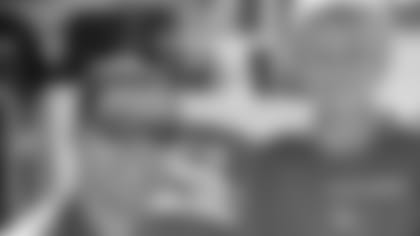 The Kids Club fun continued this week, as the 49ers hosted 25 Kids Club Gold members and their families at team headquarters on Wednesday as part of its "VIP Preseason Practice" contest, which ran through July and August to welcome members into the 2012 season.
Kids Club members and their families were invited to watch a 49ers Training Camp practice followed by an autograph session. Along with a viewing of practice, members hung out with CEO Jed York and Sourdough Sam, who stopped by to entertain.
"We got Joe Staley' autograph... and my kids loved it," Carmina Radcliffe said. "My son was able to get more autographs than in years past."
Next, children were invited onto the turf field to learn how to tackle and throw a football in the 49ers Youth Football running back, linebacker and quarterback drills.
"Events like these are a great way to get our youngest fans closer to the team," stated Jared Muela, 49ers Youth Football Manager. "The 49ers Kids Club is great for creating special opportunities. After the kids watch our guys practice on the field, the members get a chance to get out and run some of the drills they just saw on the field. My hope is that it gives everyone a better understanding of the game and a closer connection to it."
For more information on the 49ers Kids Club and upcoming events and contests, visit 49ers.com/KidsClub