Lifelong San Francisco 49ers fan Bruce Ellsworth turned a neighborly Christmas light challenge into an epic display of faith for his favorite team. Twenty-three years and two houses later, Bruce's 49ers-themed holiday display stands out on an otherwise scantily ornamented Sacramento block.
Kyle Ellsworth, Bruce's 22-year old son, has seen the display evolve throughout his lifetime. The fully functional Golden Gate Bridge (yes, you can actually walk across it) has been torn down and rebuilt at least twice. Logos in the the end zone were added this year. One constant has been the "SF" oval over the window, which remains the original 1991 version.
* *"Red and Gold runs through his veins, man. It's real," Kyle said of his father. "He's one of the most dedicated fans I have ever met in my life."
That dedication manifests itself into eight-hour days for two, sometimes three weeks straight of stringing up lights.
"Every light, every detail matters," Bruce told me. He urged, "Come see it for yourself, you'll see. The pictures do not do it justice."
The neighborhood response has been overwhelmingly positive despite team loyalty. Dallas Cowboys and Seattle Seahawks fans have emerged from the nightly crowd of onlookers and photo-takers to tell him how much they appreciate his dedication.
Bruce laughs, "Even Raiders fans like it."
When asked if he reconsidered spending the time and effort during a year when his team will not make the playoffs, Bruce didn't flinch. "Not even once," he said.
Kyle resounded the sentiment. "It makes it more important to do it on a year like this," he said.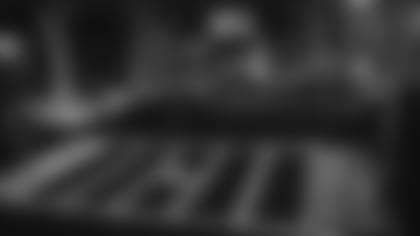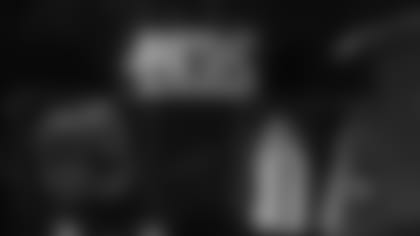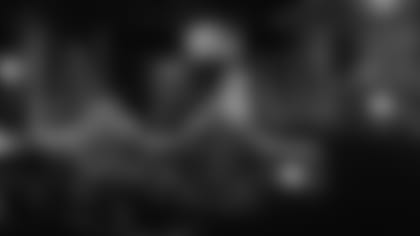 Show us your 49ers-themed holiday decorations using #49ersHolidays. We will be compiling and sharing the best ones throughout the next few weeks on 49ers.com and social media.