49ers past and present brought a unique event to San Francisco's Union Square this weekend as they partnered with Bay Area celebrities and local chefs for the 9th Annual Union Square Celebrity Crab Festival – a fundraiser for the San Francisco 49ers Foundation in partnership with the Union Square Association Business Improvement District.
The players, celebrities and local chefs partnered into 10 teams for a three minute timed crab cracking competition. 49ers wide receiver Kevin Jurovich and 49ers alumni Guy McIntrye, Jamie Williams, Dennis Brown and Steve Bono all took part in the day's festivities.
Jurovich came into the contest with some recent experience when he won a separate Bay Area crab cracking contest just two weeks prior. Given his recent experience he seemed to be the favorite but McIntyre believed it was his year.
"I've come in second place maybe three times, so this year I'm going to win it," McIntyre said. "Joe Fonzi (49ers Total Access host and KTVU sports reporter) has beat me twice I think, but I don't see him today so I think we're going to be alright."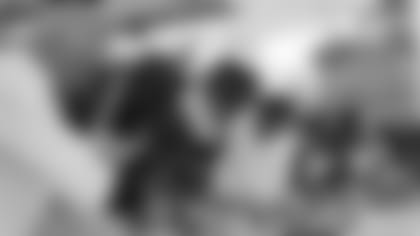 The end tallies were very close with all competitors bringing in between one pound, four ounces and one pound, eight ounces of meat in the three-minute period. But in the end alumni Dennis Brown and his partner Sharon Nahm from E&O Trading Company won the championship trophy at the 9th Annual Celebrity Crab Cracking Contest crown – a sourdough bread crab.
When asked how they did it, Brown and Nahm stressed teamwork as the key.
"The technique – me and Sharon, we combined together. I had the mallet and she had the fast breaking technique so that together created a synergy that took us to the victory," Brown said.
"It always helps to have a great partner, he did a great job today," Nahm said. "We talked about it a little bit beforehand and strategized but he executed."
The day was filled with a lot of laughter and cheer, and of course, it was all for a great cause.
"It's important to me because the Foundation and the causes that we support are huge and the things we do for children and the community are important," Brown said. "It's great for me to be able to give back because they've given me everything I have in life right now and it's great to be a part of it and come out here and do something positive for the community and the Foundation."
Although the contest with the players and additional celebrities was the highlight of Saturday's event to honor San Francisco's favorite food, the Dungeness crab, the event allowed everyone a chance to get into the crab action. The Square was packed throughout the afternoon as the crowd sampled crab delicacies from some of the best restaurants in San Francisco. Eight food booths lined one side of the square and a beer and wine garden pouring Guinness beers and wine from Kenwood Vineyards Winery was a central point for hours after the contest.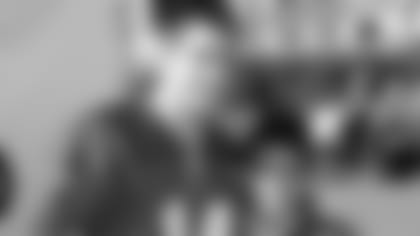 The players and alumni also met with fans, signed autographs, helped sell 49ers mini-football and collected donations for the 49ers Foundation.
In all, the 49ers Foundation, which aims to help support and fund development programs for underserved youth that keep them safe, on track and in school, raised more than $8,000 through beer, wine, and food sales and mini-football donations from generous fans in less than three hours.
The 49ers Foundation would like to extend a big THANK YOU to the Union Square Association Business Improvement District for producing the event and all the event sponsors: Macy's, Recology Golden Gate, Guinness, The Chancellor Hotel, Boudin Bakery & Bistro, MJM Management Group, Sears Fine Food, See's Candies, Stanley's Steamers, Placement Pros, SF Carts & Concessions, CBS5 and CW 44cable12 and of course the Union Square Business Improvement District!
Another big thank you to the participating restaurants and chefs: Sharon Nahm (E & O Trading Co.), Michael Reining (Postrio), Mike Koenig (Grand Café), Richard Slusarz (Grandviews), Robert Helstrom (Kuleto's), Darren Lacy (Luques), Thomas Rimpel (The Oak Room), and Fernando Padilla (Boudin Bakery).
And finally to 107.7 The Bone's Paul Tonelli for outstanding emceeing efforts throughout the day and to the celebrities participating in the crab cracking contest: Kevin Jurovich, Guy McIntyre, Jamie Williams, Dennis Brown, Steve Bono, the Gold Rush girls, Sourdough Sam, SF's legendary beefeater and doorman Tom Sweeney from the Sir Francis Drake, San Francisco Fire Chief Joanne Hayes-White, Miss Chinatown USA June Quan, and CBS5' Kim Coyle and Dennis O'Donnell.