Mobile Ordering Step-by-Step Instructions
Mobile Ordering Step-by-Step Instructions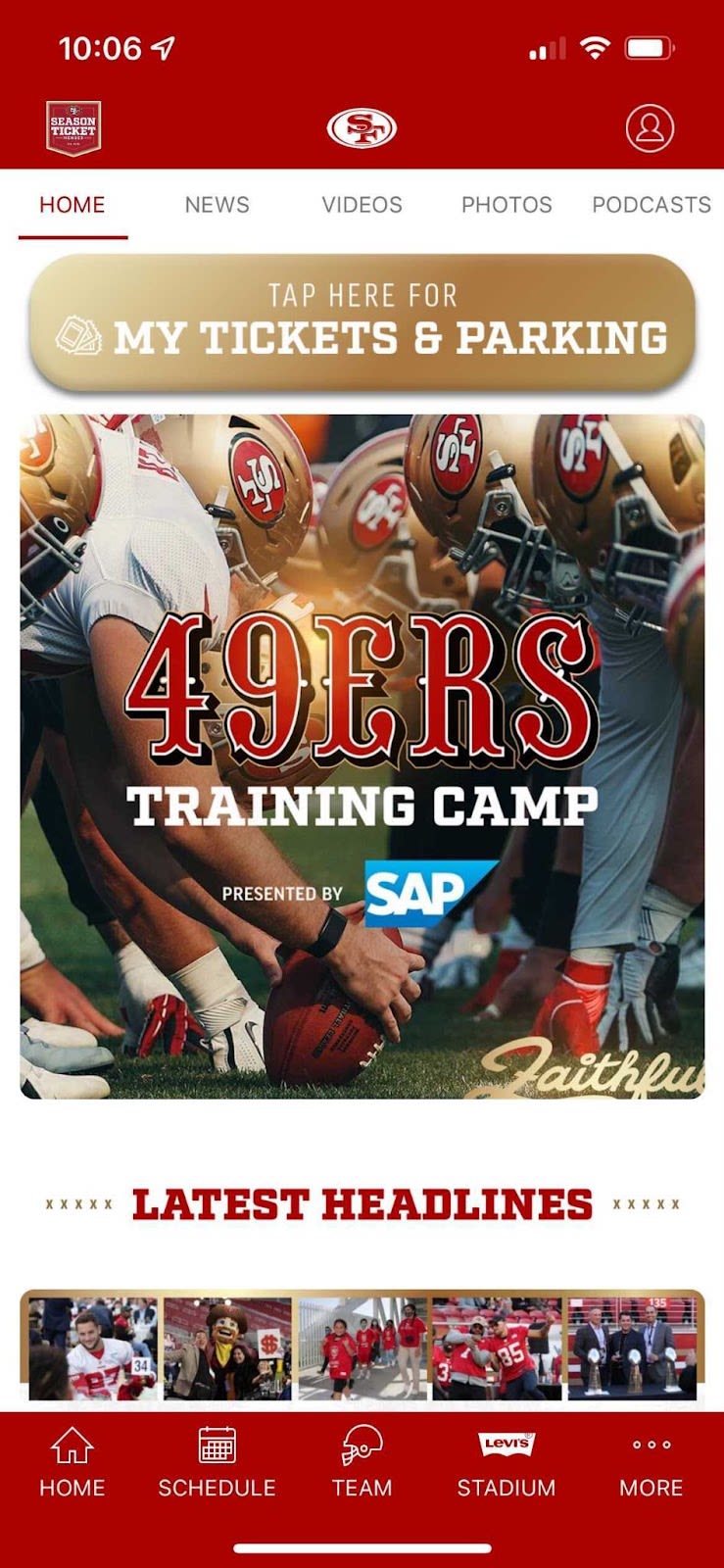 Log in to your 49ers account in the 49ers App by clicking on the gold banner at the top of the home screen.
After logging in to your 49ers ticket account and BEFORE arriving to Levi's® Stadium, add your preferred credit or debit card by clicking "Manage Credit Card" on the Levi's® Stadium tab on the bottom navigation.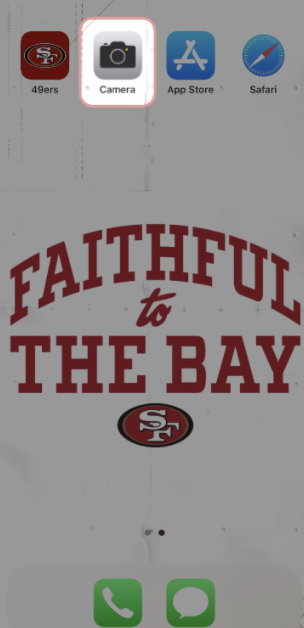 Go to your favorite concession stand and open the CAMERA app on your phone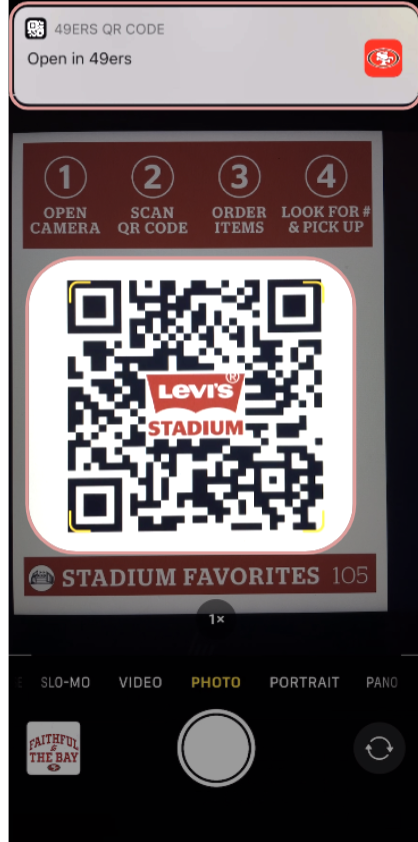 Scan the QR Code by centering the image in your camera's view. A link will appear to take you to the 49ers app (or a web-based version if you do not have the app installed). Click 'Open in 49ers' to be taken to that stand's menu.
You will be taken to that specific concessions stand's menu, listing all available items at that location. Begin selecting your items.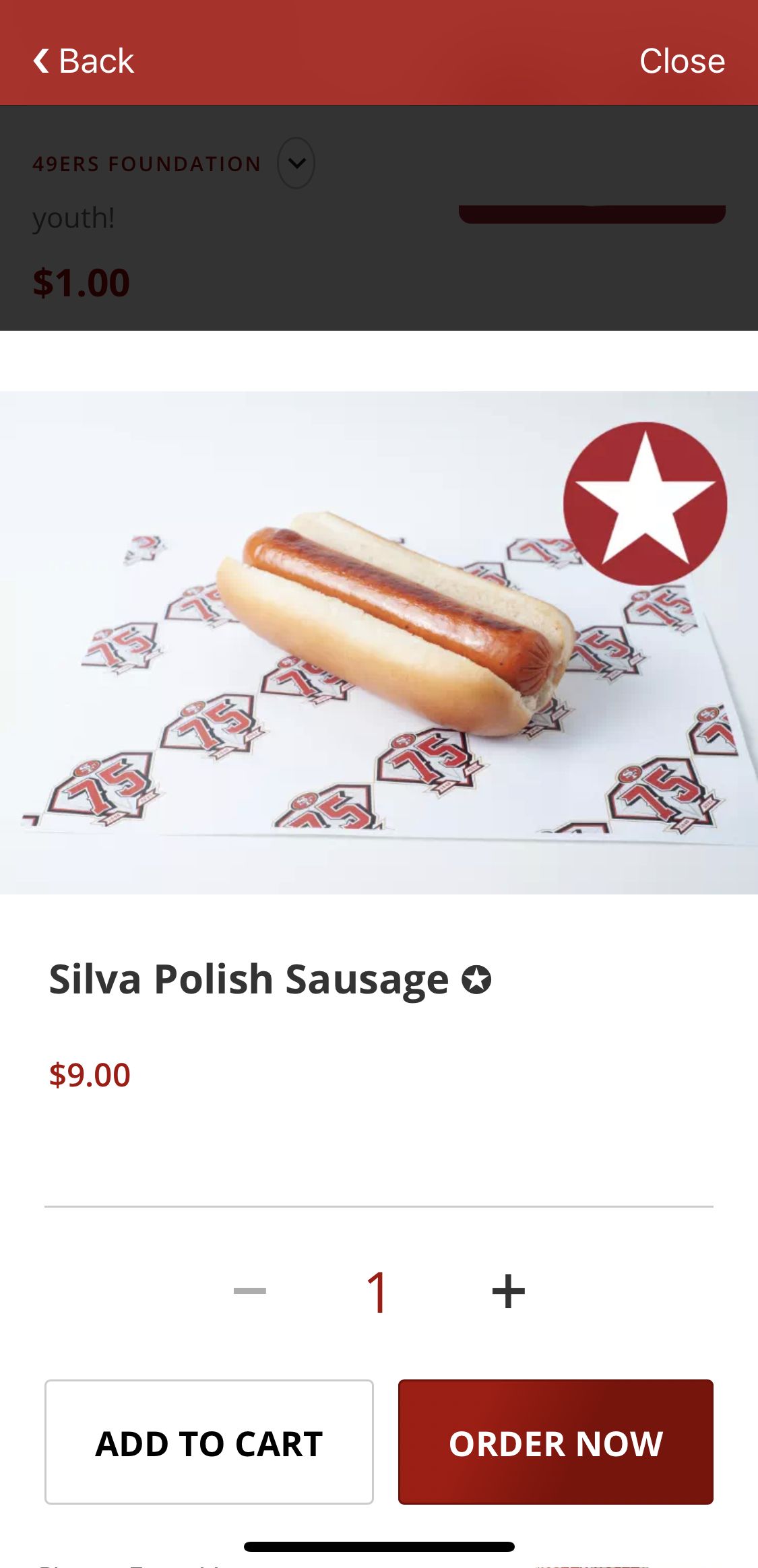 For Season Ticket Members, the Member Inclusive Menu (MIM) eligible items will be noted by a white star in a red circle. Add items to your order by selecting "Add to Cart" or checkout directly by selecting "Order Now".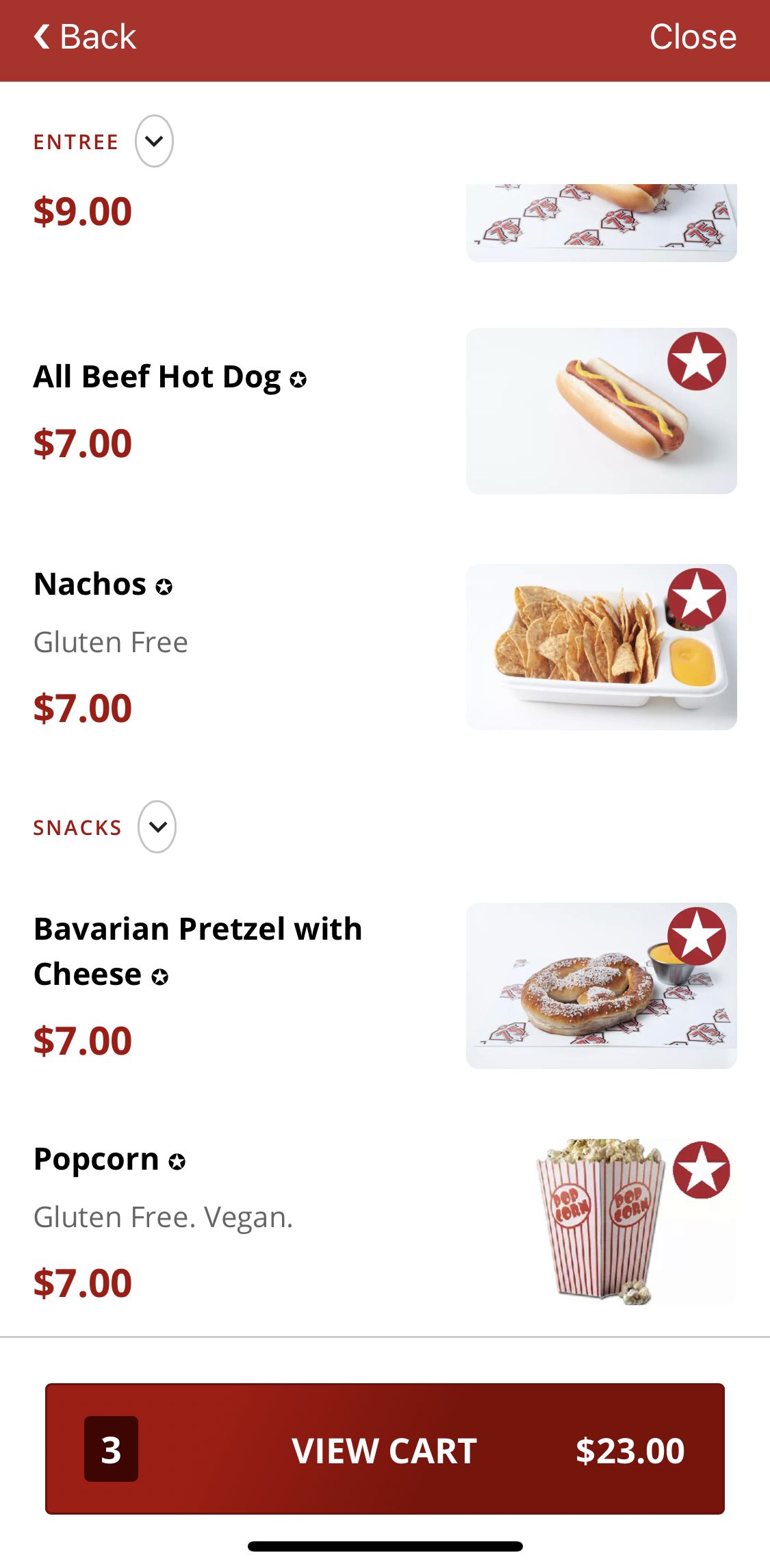 Once you have added all of your desired items, select "View Cart" to begin the checkout process.
Note: the Member Inclusive Menu benefit will be applied at checkout.
On the checkout page, you will see your benefit applied on the "MIM Discount" line item. Note: There is a 4 (four)-item limit per order for the Member Inclusive Menu benefit. Any eligible items above the 4-item limit, or non-eligible items (like alcohol), will require payment.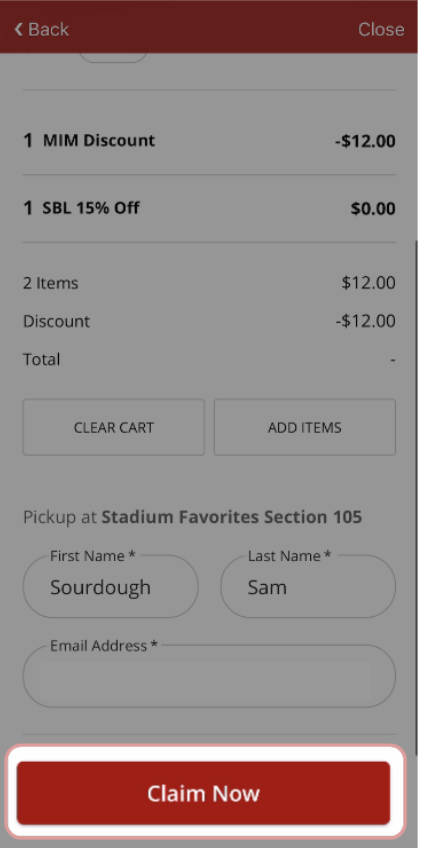 If you have selected Member Inclusive Menu items only (and have selected 4 or less items), click "Claim Now".
Your order will now be submitted.
If you have included non-eligible items in your order (such as alcohol, or have gone above the 4-item limit), you will be required to include payment before submitting your order. We encourage all members & fans to upload a credit or debit card into the 49ers App BEFORE arriving at Levi's® Stadium.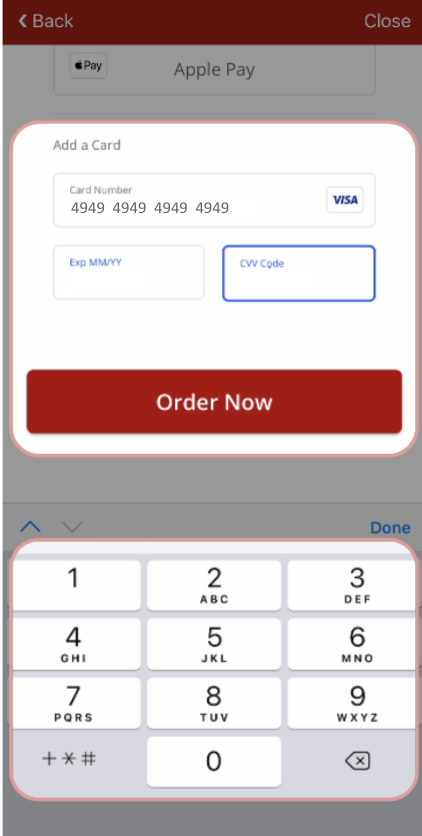 Enter your credit card information including card number, expiration date, and CVV code. Click "Order Now" and your order will be submitted.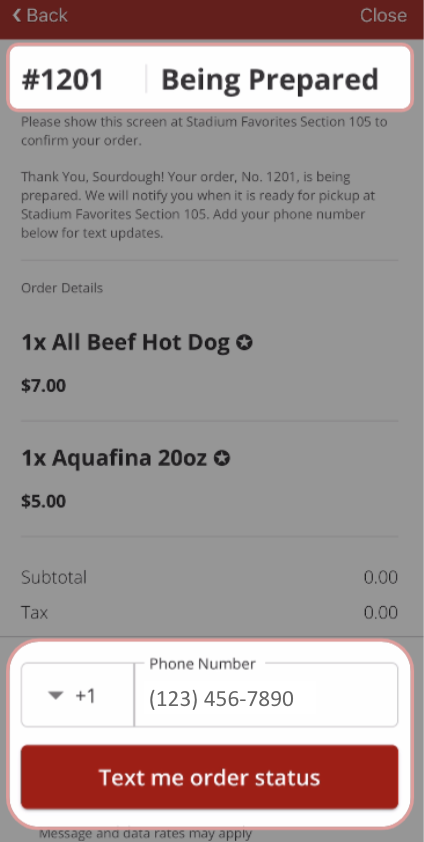 Your order number will be at the top of the confirmation page. You will need to share this page when picking up your order. You can also add your phone number to receive text notifications on your order's status.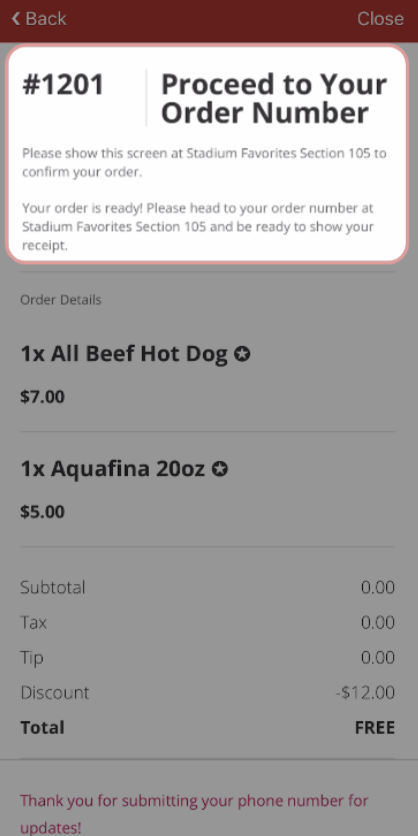 The confirmation page will update to "Proceed to the Screen Displaying Your Order Number" when your order is being prepared for pick-up.
Your order number will appear on one of the screens lining the counter. Please proceed to pick-up location.
If you selected to receive text notifications, you will also receive a confirmation text once your order is ready. Enjoy the game!