"Scan & Pay" Step-by-Step Instructions
"Scan & Pay" Step-by-Step Instructions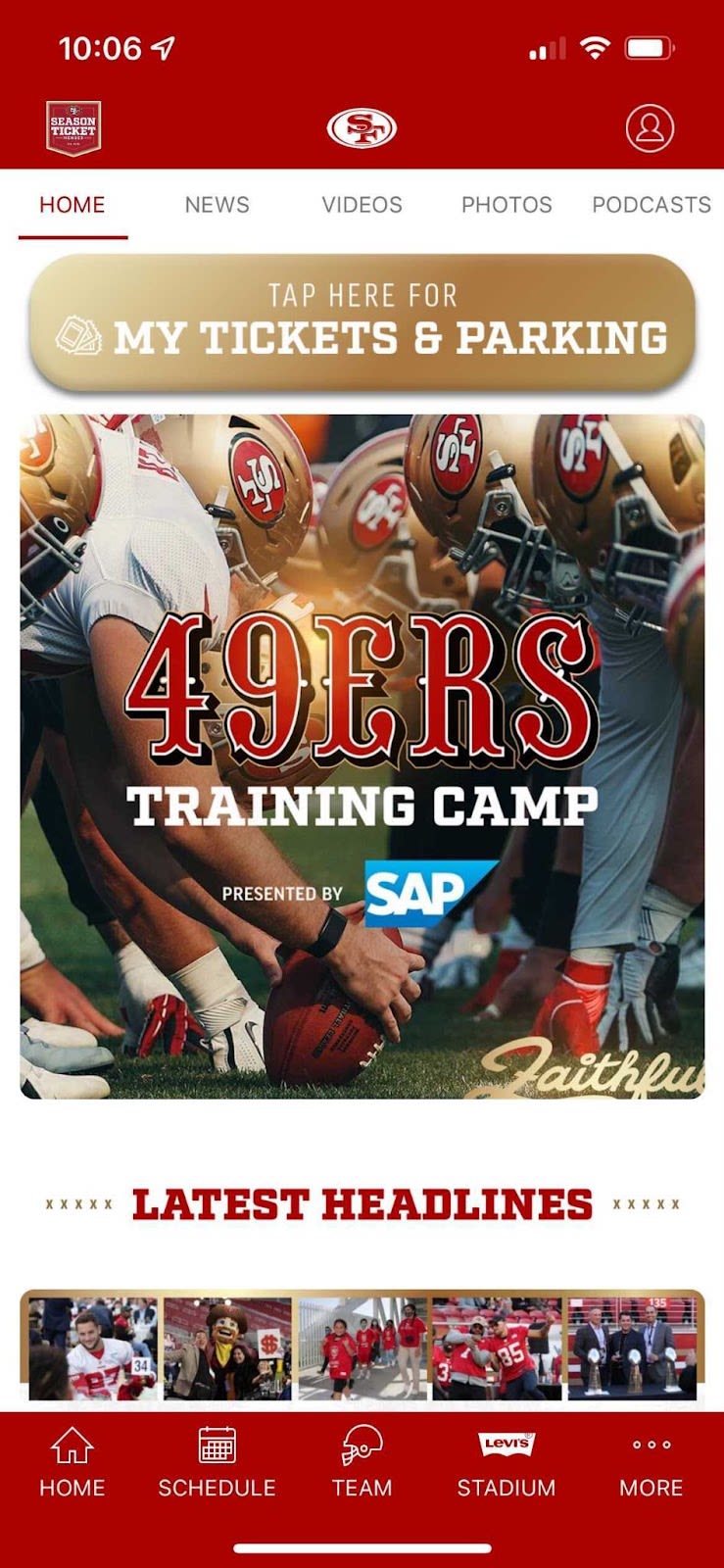 Log in to your 49ers account in the 49ers App by clicking on the gold banner at the top of the home screen.
After logging in to your 49ers ticket account and BEFORE arriving to Levi's® Stadium, add your preferred credit or debit card by clicking "Manage Credit Card" on the Levi's® Stadium tab on the bottom navigation.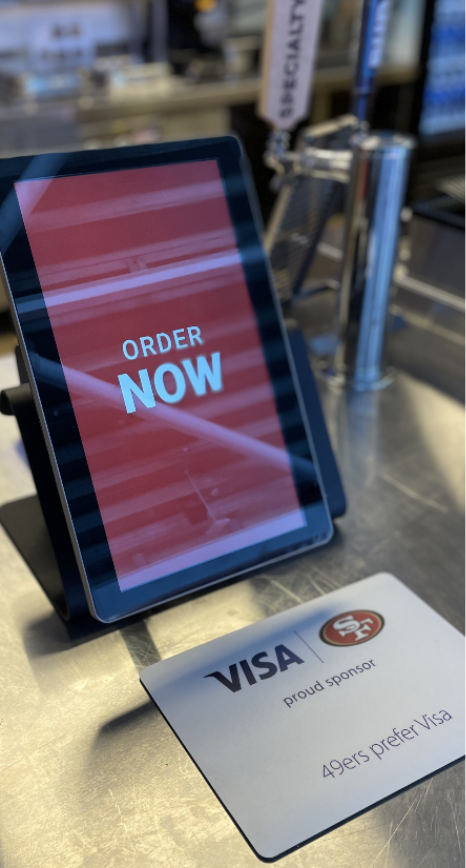 Enter your favorite stand location and have your 49ers App ready.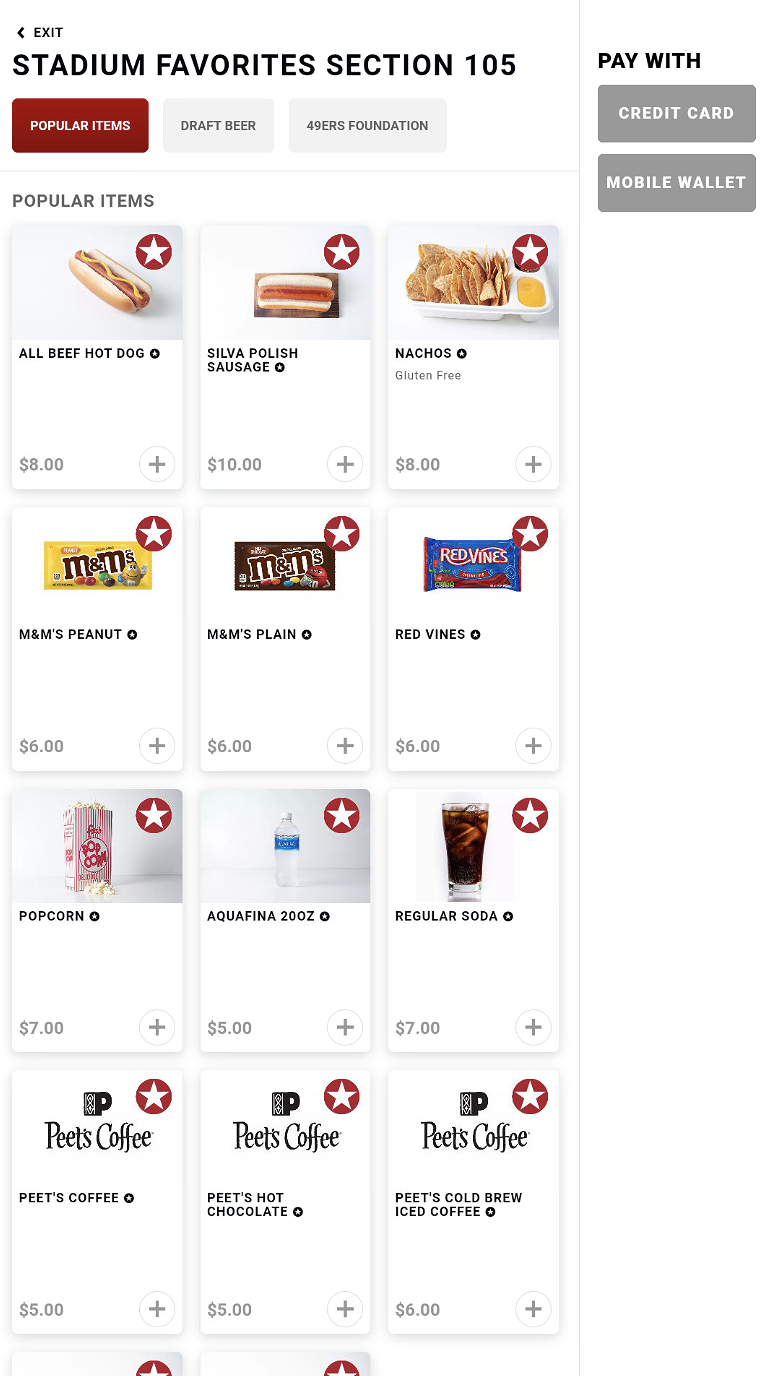 Proceed to the next available kiosk and begin adding items to your cart.
Member Inclusive Menu eligible items will be noted with a white star in a red circle. You may receive up to 4 eligible items per transaction at no additional cost.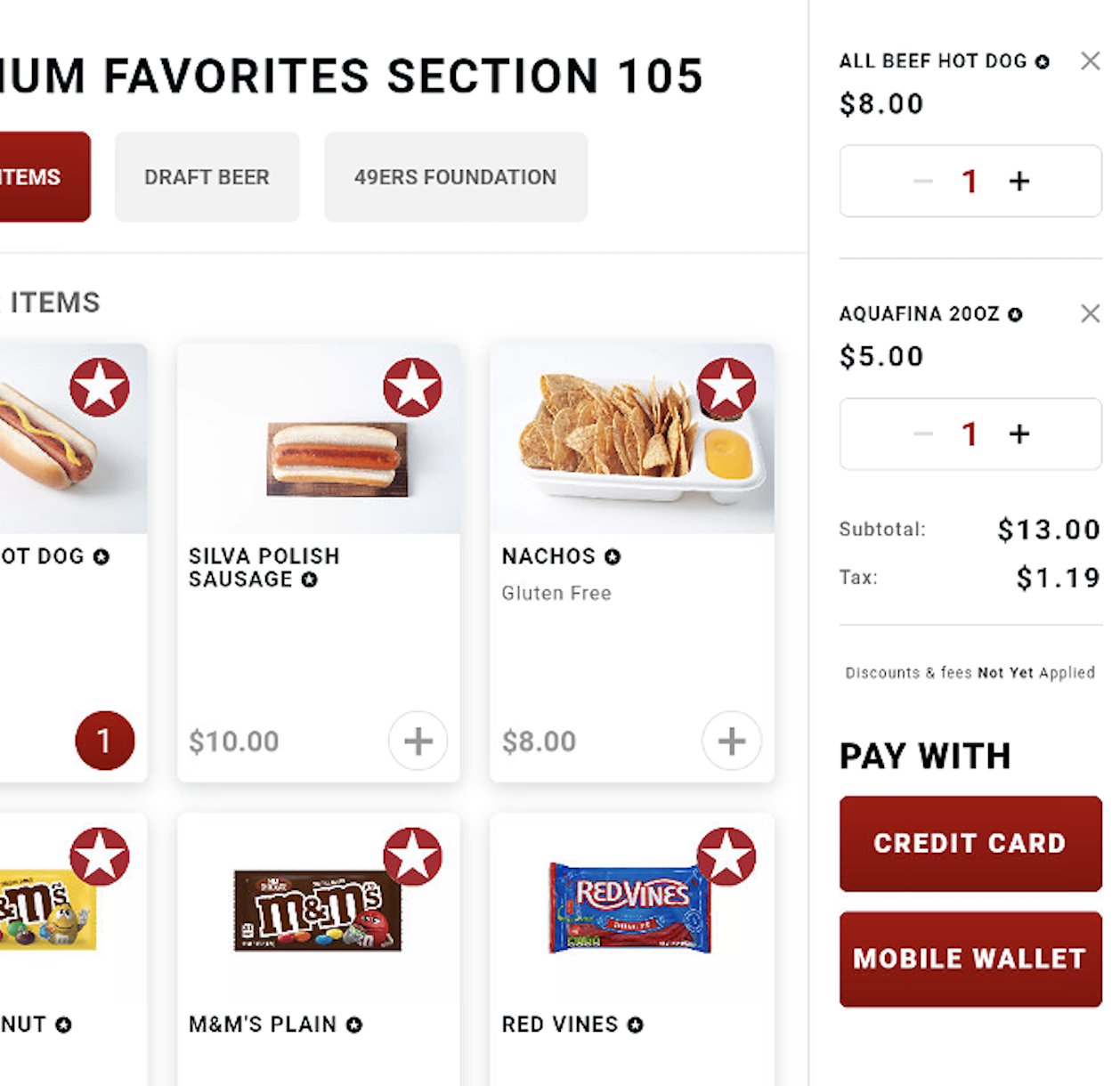 Once you've selected all of your items, go to your cart by tapping "Mobile Wallet" on the kiosk.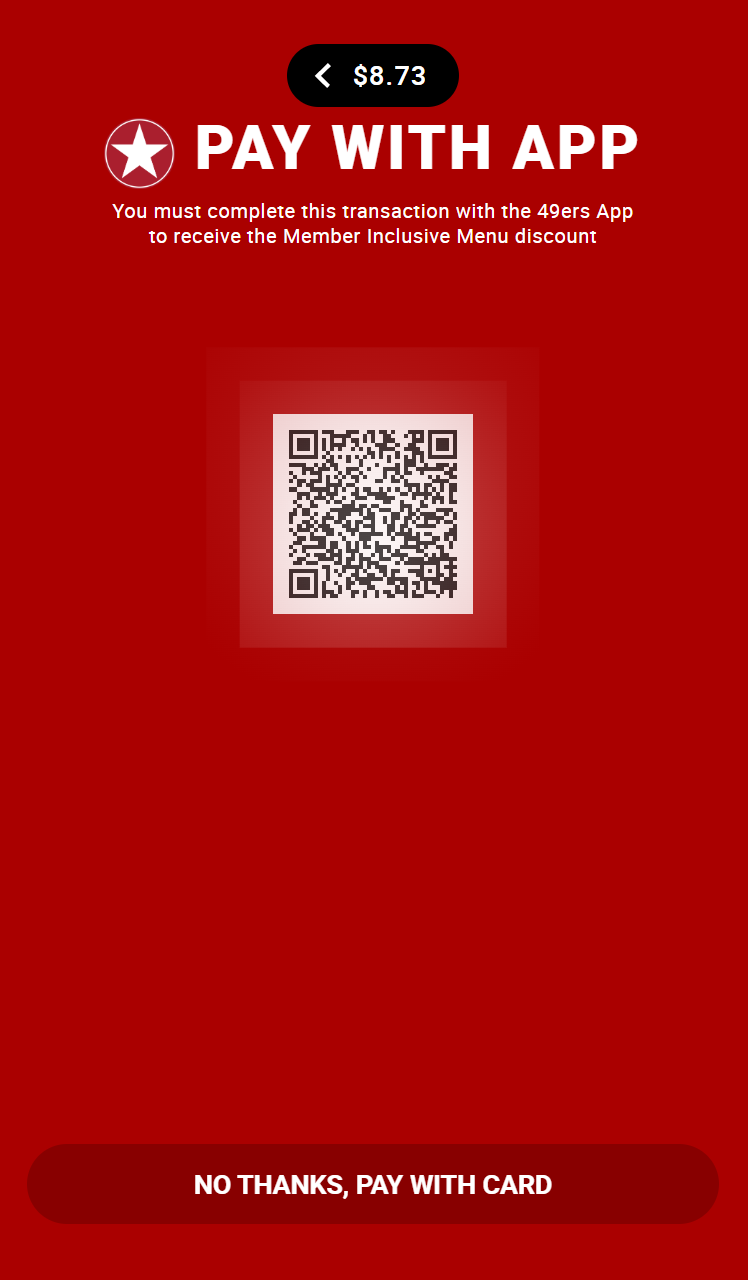 You must complete the transaction with the 49ers App to receive your Member Inclusive Menu discount.
Open the 49ers App, tap Levi's Stadium on the bottom navigation, and tap the star to open "Scan & Pay".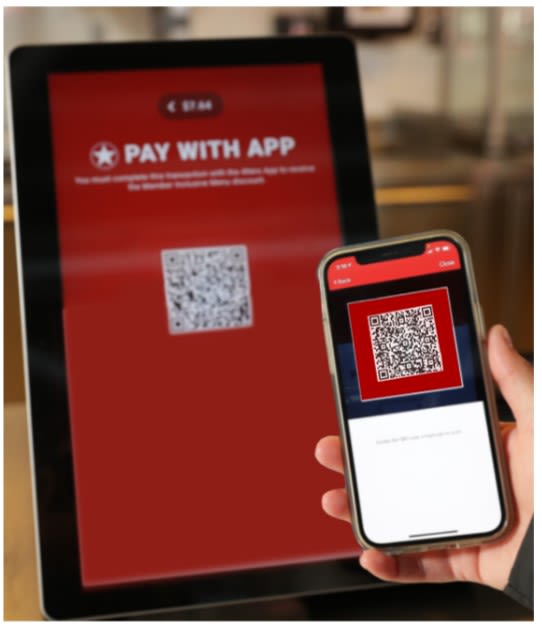 Center the QR code displayed on the kiosk screen to scan.
Complete your order on your phone.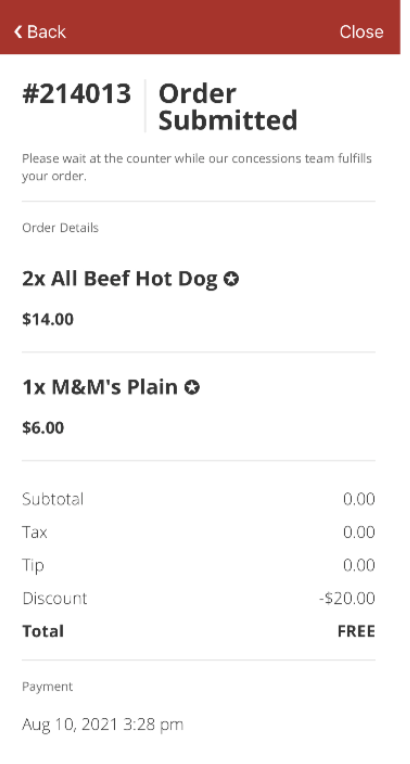 If you have no balance, your order will be automatically submitted at no cost.
If payment is required, complete your payment within the 49ers App (to save time make sure you have added your credit card in advance).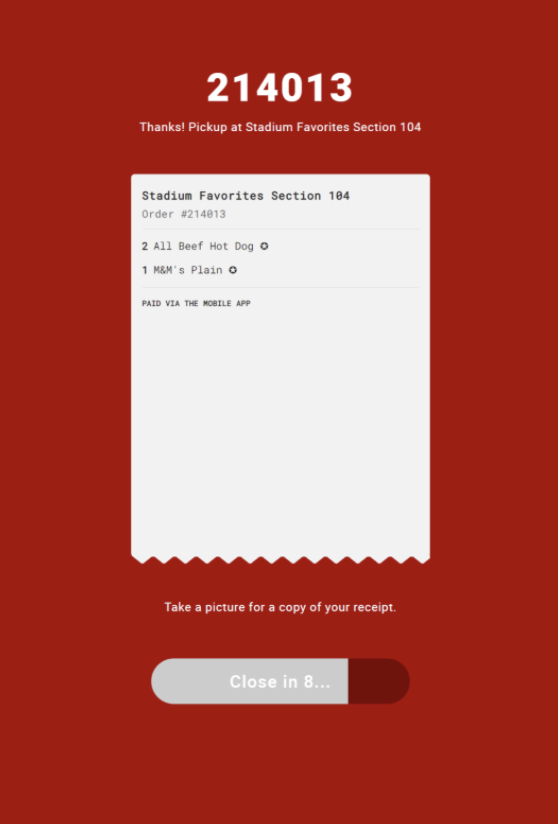 Your order confirmation will appear on the kiosk screen, and our Levi's Stadium concessions team will fulfill your order.