Member Card
Changing Your Credit Card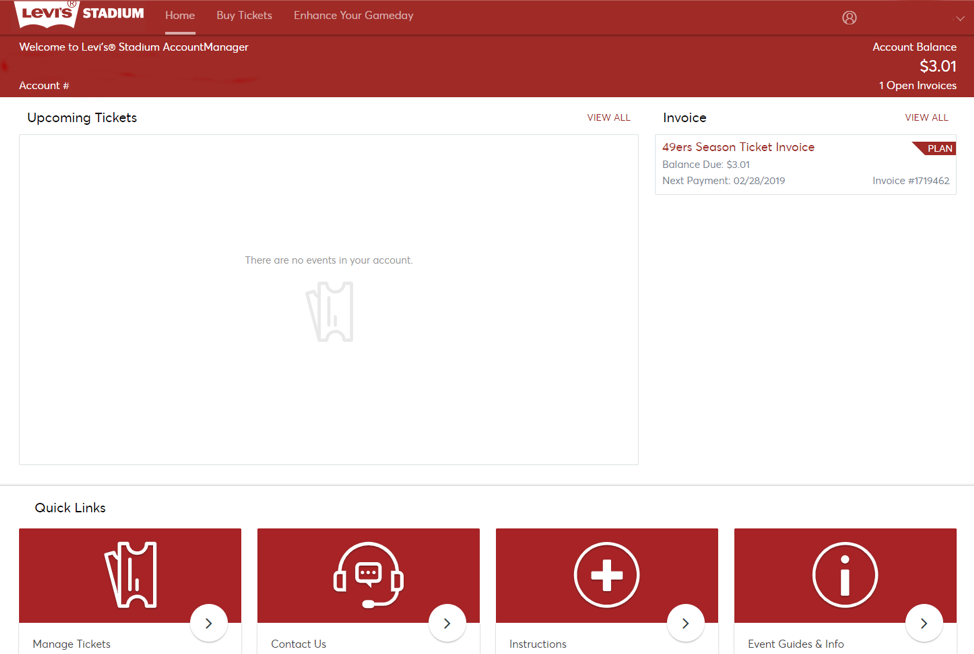 Step 1
Log in using the email address and password associated with your season ticket account. Once logged in, click on the "49ers Season Ticket Invoice" on the right side of the home screen.
Step 2
Click "Continue" from the Summary screen to move onto Payment Options and then click "Edit Payment Method". If you would like to continue to use the card(s) currently associated with your payment plan, you will be prompted to enter the CVV code of the existing card(s). You can also click "Edit" next to the card to update the expiration if needed. If you will be using a different card on file or adding a new one, you do not need to enter the CVV code for the current card(s) associated with the payment plan.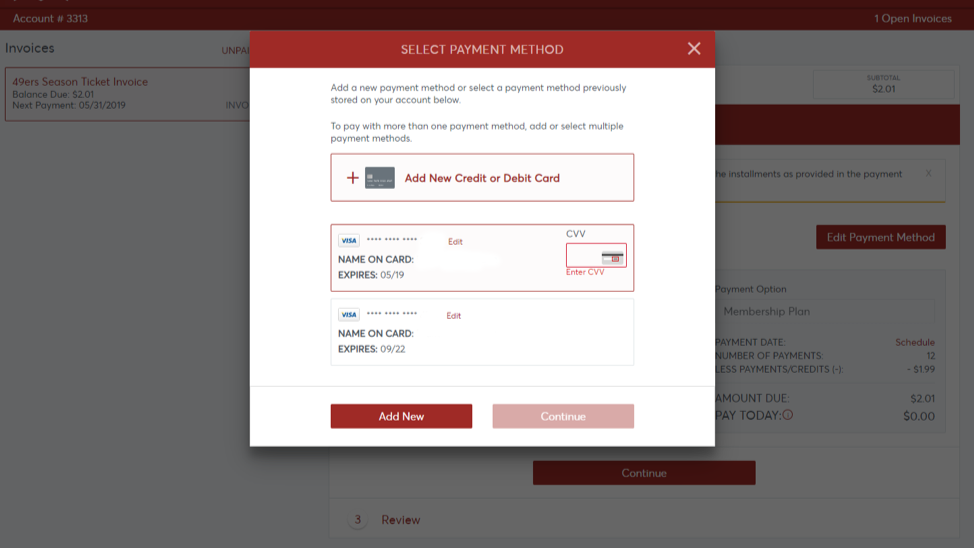 Step 3
In order to replace the card, click on the current card associated with your payment plan to deselect it. You can then add a new one or select any other card already on file.
Step 4
Press "Continue" to submit the change and follow the steps to accept the Terms and Conditions and answer questions regarding participation in the SBL relocation program and Pay-As-We-Play playoff program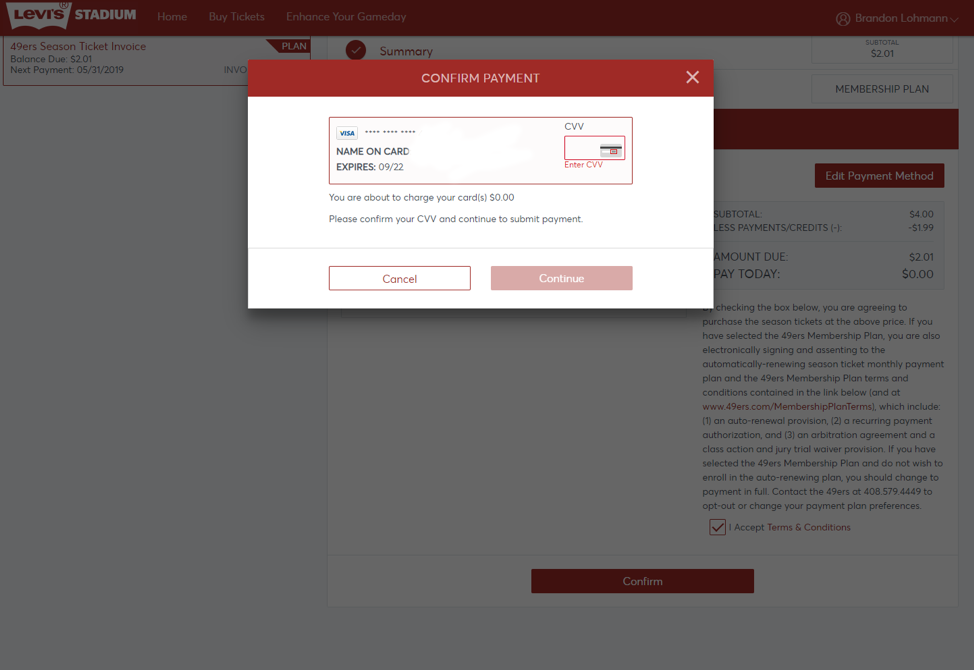 Step 5
Finally, re-enter the CVV for the new card and confirm running the payment