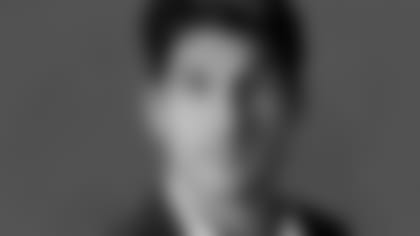 Akshay Khanna
Head of Partnerships - NFL, NBA, NHL - StubHub
Khanna joined StubHub as Head of Partnerships for the NFL, NBA, and NHL in January 2018, and in his role will lead a team focused on its partners across the three major leagues. Khanna joins StubHub from Harris Blitzer Sports & Entertainment (HSBE), where he was the VP of Strategy for the organization's assets, including the Philadelphia 76ers, New Jersey Devils/Prudential Center, Crystal Palace and Team Dignitas. During his tenure, the 76ers became the first team in North American professional sports to acquire and merge two eSports teams and signed a landmark agreement with StubHub to become the first professional team in "Big Four" North American sports with a jersey patch sponsor. He was also a member of Forbes' 30 Under 30 and Wharton's 40 Under 40.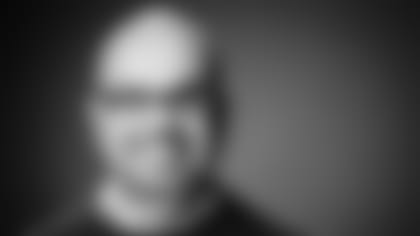 Ali Nazer
Global Head of Gaming Strategy - Facebook
As Head of Gaming Strategy at Facebook, Ali is responsible for developing longer-term marketing strategies to allow these verticals to best leverage Facebook's platform to grow their business and engage their audiences. Prior to joining Facebook, Ali was co-founder and CEO of Onside Sports, a mobile app startup in the sports betting market, where he continues to serve on the board. Before that he was COO and co-founder at Lionside, a sports social gaming company built on the Facebook platform, which was later sold to DeNA. Having also worked at Electronic Arts, he brings a balanced understanding of console and mobile gaming. Ali also brings deep experience in online advertising, having led the product development of the industry's first dynamic creative optimization server at Tumri. He was also GM at online marketing platform Adteractive.
Allison Katz-Mayfield
Director of Club Business Development - NFL
Allison Katz-Mayfield works for the National Football League as Director of Strategy and Analytics for Club Business Development. In this role, she focuses on leveraging analytics to support Club executives in all aspects of their business operations including sponsorship sales and activation, ticket sales and retention, premium seating, and local media rights. Previously, Allison was a Pricing Associate for StubHub, responsible for developing and implementing pricing models and strategies to drive sales and market share.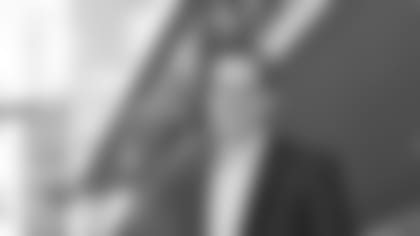 Anthony Perez
CMO - Orlando Magic
Anthony Perez serves as Chief Marketing Officer for the Orlando Magic, responsible for all marketing and strategy operations. Anthony has led several of the Magic's most significant strategic projects such as implementing the team's data and analytics platform, deploying marketing automation, and re-launching the team's mobile app. Anthony was named to SportsBusiness Journal/Daily's Forty Under 40 class of 2017. Anthony received his bachelor's degree in finance from the University of Central Florida and an MBA from the University of Florida.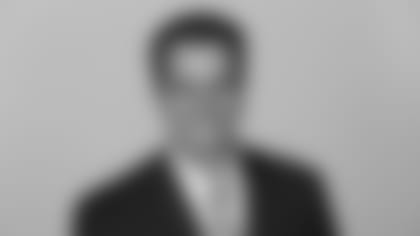 Ben Roller
Sr. Director, Sales & Marketing Research & Analytics, Ticket Operations - Miami Dolphins
Ben Roller is Sr. Director of Analytics and Sales and Marketing Research overseeing Ticket Analytics, Ticket Operations, and CRM for the Miami Dolphins. Since arriving in 2014, his team successfully introduced a comprehensive ticket sales and inventory strategy with variable and dynamic pricing, improved CRM processes and lead qualification, created new seating products, and developed innovative sales marketing campaigns. He was the Director of CRM and Ticket Analytics for the San Diego Padres, where he got his start as Ticket Services Manager in 2002 after graduating from Point Loma Nazarene University with a BA in Business Management. In San Diego, Ben implemented CRM and developed a lead scoring and distribution system unique to baseball customers.
Brandon Ramsey
Principal, Strategy & Team Business Operations - eSports
Brandon recently finished his third playoff run with the Golden State Warriors as their first Director of Business Analytics & Strategy. Prior to Golden State, he spent eight years in online games and television leading marketing and product analytics. His team leads data warehousing, CRM implementations and analytics across all business units. Brandon holds a BA in Economics from Washington State University.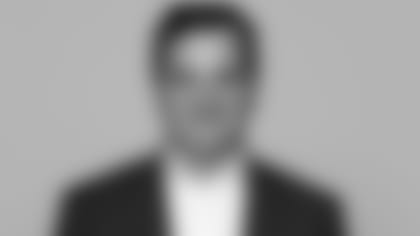 Brano Perkovich
Chief Investment Officer
Brano Perkovich is in his second season as the San Francisco 49ers chief investment officer. Perkovich previously served as an executive vice president with the 49ers and a managing partner at Aurum Partners LLC, the family office fund affiliated with the owners of the San Francisco 49ers.
Perkovich focuses on new strategic business initiatives and early stage and growth equity investment opportunities in sports, technology and strategically adjacent consumer markets where the portfolio companies can leverage the 49ers access and network to help drive product adoption and accelerate growth.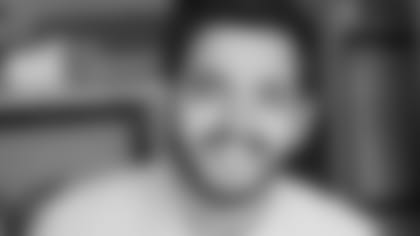 Chai Mishra
Founder and CEO - MoveButter
Chai Mishra is the Founder CEO of Movebutter, one of the fastest-growing retailers in the World. Under Mishra's leadership Movebutter has set out to build the Supermarket of The Future, making food more affordable and accessible to communities around the country and standing at the bleeding edge of food technology. Mishra and his company has been covered by publications around the country including the SF Chronicle, Tech Crunch and Huffington Post. The company has also received funding from the best investors in Silicon Valley and around the World including the San Francisco 49ers, Joe Montana's Liquid2 Ventures, Y Combinator, the Marzotto family and the founders of Home24 and Caviar.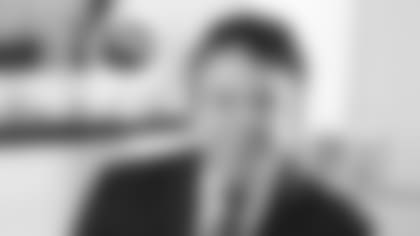 Charles R. Carroll
Senior VP, Enrollment Services - IDEMIA
Charles Carroll is responsible for the overall management, development and growth of a business unit that encompasses a nationwide network of more than 1,200 enrollment service centers that collect and process fingerprints and perform background checks required for licensed employment. Carroll came to IDEMIA as part of the acquisition of L-1 Identity Solutions by Safran in 2011 and has overseen Enrollment Services since 2003. He has a long and successful history as an expert in safety and security, and is nationally recognized as an authority on drug abuse, drug trafficking and violence prevention. Prior to joining L-1, Carroll founded and served as President and CEO of ASET Corporation, a specialized investigative and security consulting firm. He also co-founded the Professional Law Enforcement division of Business Risks International, where he served as Vice President. Carroll studied criminal justice at Anderson University. He is an active member of the ASIS International and the National Drug Enforcement Officers Association.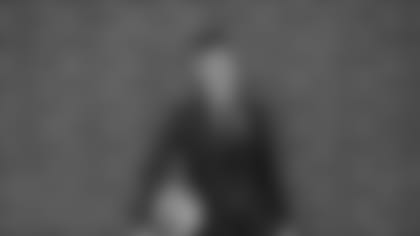 Chris Zeppenfeld
VP, Business Intelligence - Hornets Sports & Entertainment
Chris Zeppenfeld's reign as the self-proclaimed "CRM and Analytics Czar" for Hornets Sports & Entertainment now extends into its 9th year. His regime over the Business Intelligence department includes Ticket Pricing, Business Strategy, CRM, Analytics, and sipping on vanilla lattes. Despite being a true born-and-bred "Yinzer," Chris has managed to escape being infected with a Pittsburgh-ese accent. Chris currently lives in uptown Charlotte mostly on a sand volleyball court, occasionally on a soccer pitch, and never at a CrossFit gym.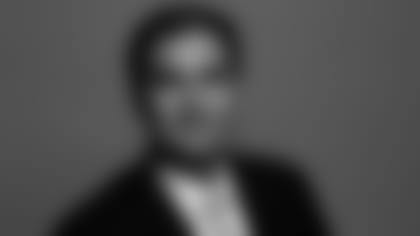 David Kaval
President - Oakland Athletics
On Nov. 17, 2016, David Kaval was named the seventh president in the history of the Oakland Athletics. Kaval has been vocal about the team's commitment to Oakland and is leading the efforts to open a new ballpark in Oakland and increase the organization's community impact throughout the Bay Area. Kaval also currently serves as the president of the San Jose Earthquakes. He oversees the business and soccer sides of the franchise and represents the club on the Major League Soccer Board of Governors. He serves on a number of boards, including the San Jose Sports Authority, San Jose/Silicon Valley Chamber of Commerce, Joint Venture Silicon Valley, the Bay Area Council, and Rocketship Education. Additionally, he serves on the National Governing Board of the Positive Coaching Alliance (PCA) and is a member of San Jose Rotary and the Young Presidents' Organization (YPO).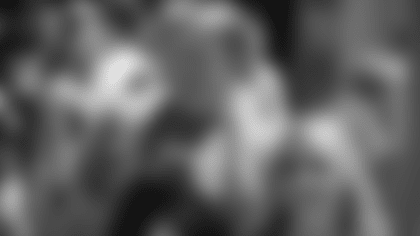 Dennis Hoover
Co-founder - The Organic Coup
Dennis Hoover, co-founder of The Organic Coup retired from Costco Wholesale after 33 years and joined Erica on this journey. The team now has 14 locations. Dennis's passion for organic extends beyond to his 600 acre certified organic Ranch in the heart of the California Delta. His kids operate the pasture raised, organic egg-laying ranch.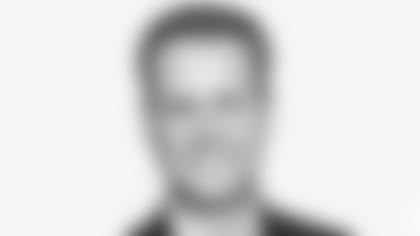 Doug Higgins
Managing Director - Sapphire Ventures
Higgins is a founding partner of Sapphire Ventures, a leading Silicon Valley-based venture capital firm with $2.4 billion under management. He focuses on the intersection of sports, media and disruptive technologies as well as next-generation mobile and enterprise SaaS solutions. He graduated with a BA from Duke University and an MBA from the Kellogg School of Management at Northwestern University, both with high honors.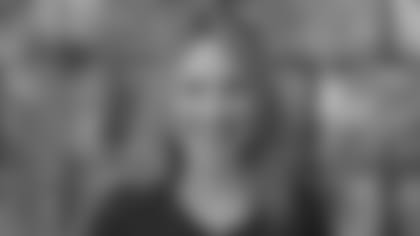 Erica Welton
Founder - The Organic Coup
Erica Welton, founder of The Organic Coup - America's 1st USDA Certified Organic Fast Food Restaurant which opened the first location in November 2015. The journey into organic began as a Whole Foods customer, grew as she became a mom & extended into her food buying career at Costco Wholesale.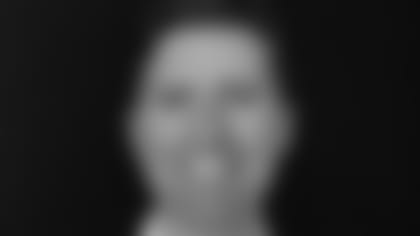 Frank Conway
Chief Product Officer - VenueNext
As Chief Product Officer, Conway brings nearly two decades of software & product development experience to VenueNext, having worked at world-class brands: Spotify, Sling, MLB Advanced Media and ESPN.com.
Most recently Frank was SVP/Head of Product at Refinery29, an independent digital media company generating over $100MM in annual revenue, and named one of the world's most innovative media companies by FastCompany. Conway presided over an international expansion, modernization and redesign of Refinery29's content management system, consumer experiences and ad products. Prior to Refinery29, Frank was Product Director at Spotify where he was responsible for non-music audio, video and complimentary content experiences, including the celebrated "Behind the Lyrics" experience.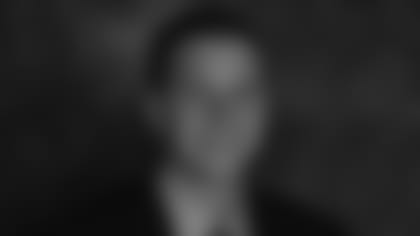 Fred Gambino
Director, Strategy & Analytics - Philadelphia Flyers
Fred Gambino, Director of Strategy and Analytics, started out in the sports industry as a TicketMaster strategy intern while earning his full-time MBA from UCLA Anderson. After graduation, he joined the Miami Dolphins building out their analytics department. Gambino formulated innovative ticket sale strategies that increased group sales by 40% and generated over $15M in variable and dynamically priced tickets. He left Miami to create the Wells Fargo Center/Philadelphia Flyers strategy department overseeing the organization's data environment and CRM functions. Gambino grew up in Philadelphia and graduated from Pennsylvania State University in 2007. He is married to his wife Donna and is very tired from keeping up with his one year old Amelia.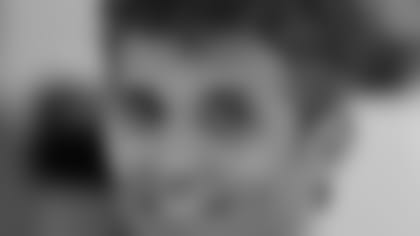 Greg Richardson
Chairman - Team Dignitas
Greg Richardson is an investor, advisor and entrepreneur in the digital media space who founded game developer and publisher Rumble Entertainment. Prior to Rumble, Richardson was a partner at Elevation Partners, a $1.8 billion private equity fund focused on digital media and served in a variety of senior executive roles within leading game companies including BioWare/Pandemic, Electronic Arts, Eidos Interactive and the 3DO Company.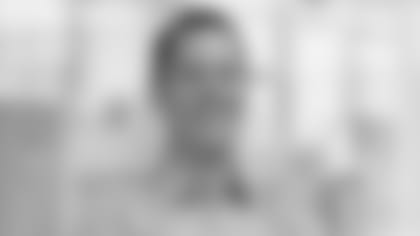 Haynes Hendrickson
CEO - Turnkey
Haynes Hendrickson, CEO, has led the growth of Turnkey Intelligence for the past 12 years. With 20+ years in the sports industry analyzing and interpreting the effectiveness of marketing partnerships, the live event experience and customer segmentation (Philadelphia Phillies, Kroenke Sports), Hendrickson is a trusted voice to properties and brands in sports & entertainment. He is a graduate of the University of Vermont.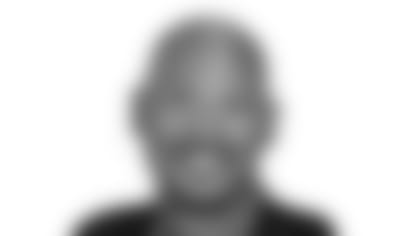 Howard Wright
VP Global Business Development - Intel
Howard G. Wright is an Appointed Vice President of Global Business Development for the Intel Sports Group at Intel Capital. He leads the team responsible for strengthening Intel's presence as a sports technology company, and for developing new business opportunities related to the immersive experiences enabled by the Intel Sports Group. In addition to his business development responsibilities, Wright is an active champion of diversity at Intel, a role that includes advocating for workplace equality and helping to create an inclusive work environment. Wright holds a bachelor's degree in Qualitative Economics from Stanford University, where he also played collegiate basketball. After earning his degree, he joined the NBA, playing with the Dallas Mavericks, Orlando Magic and Atlanta Hawks. He was inducted into the Stanford Athletic Hall of Fame in 2001.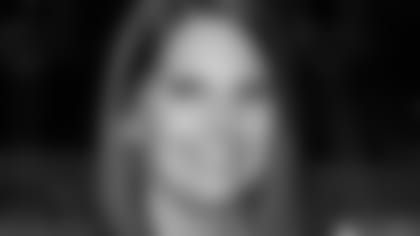 Jaime Faulkner
CEO - E15 Group
Faulkner brings a passion for analytics, sports, entertainment and great food to her role as Chief Executive Officer at E15. Working side-by-side with partners to solve business challenges using analytics and emerging technology, she leads a team of data scientists, analysts and software developers and engineers, changing the way Levy Restaurants and its partners approach business intelligence. In an age with more access to data than ever, Faulkner is setting the new standard in intelligence, informing decision making at all levels – from the optimal distribution of hot dogs in arenas, to predicting daily attendance, and using technology to enhance guest experience. In 2015, she was named one of Sports Business Journal's Women Game Changers in Sports, and named to SBJ's 40 Under 40 list in 2016.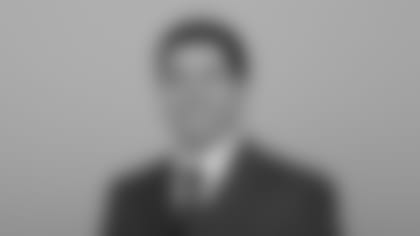 Jed York
CEO
BUILDING A CHAMPIONSHIP TEAM
As chief executive officer of the San Francisco 49ers, Jed York oversees all aspects of the organization. Now in his eighth year as CEO, York has been a driving force behind the 49ers success on and off the field during that time. York recognizes and shares the ongoing passion of the team's faithful fans.
During York's tenure, the team has experienced great success having won two NFC West Division titles, advanced to three consecutive NFC Championship Games and a Super Bowl.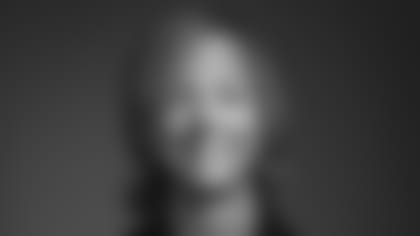 Jennifer van Dijk
Executive VP - Marketing Wasserman
Jennifer van Dijk is a proven sports executive with over 20 years of experience in strategic digital business development and revenue creation; including partnership creation, negotiation and execution. She joined the LA Clippers as their Chief Strategy Officer and Vice President of Corporate Partnerships in 2016, overseeing sponsorship sales and service as well as digital and new content initiatives. Prior to the Clippers, she was Vice President, Team Marketing and Business Operations at the NBA where she oversaw the sponsorship, marketing and digital content groups supporting all 30 NBA teams. Preceding the NBA, van Dijk served as Senior Vice President of the Digital Group at Wasserman Media Group and Vice President, Digital Strategy at IMG Media.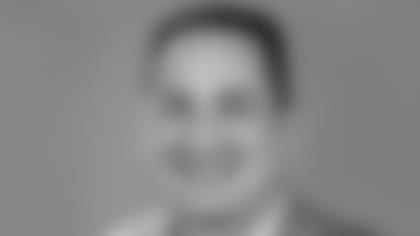 Jonathen Becher
Co-President - San Jose Sharks
Jonathan Becher was named co-president of Sharks Sports & Entertainment on Dec. 21, 2017 alongside John Tortora. While sharing the leadership of the organization with Tortora, Becher will specifically be responsible for the organization's areas of sales, marketing and revenue. Prior to joining Sharks Sports & Entertainment, Becher spent a decade at SAP in the dual role of chief digital officer and as the head of the SAP Digital business unit. Becher was named by Forbes Magazine as one of the world's most influential CMOs, most social CMO in The Huffington Post, and a top CxO on Twitter by Social Media Marketing Magazine. Becher holds a master's degree in computer science from Duke University in North Carolina, and a bachelor's degree in computer engineering from the University of Virginia.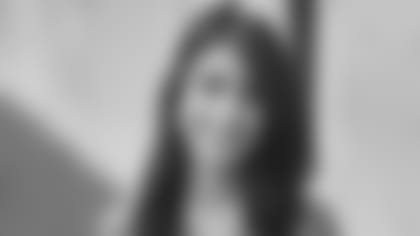 Komal Ahmad
Founder & CEO - Copia PBC
Komal Ahmad is the founder and CEO of Copia. She's working to solve hunger — the World's Dumbest Problem — and reduce food waste globally. Under her leadership, Copia has recovered over 901,000 pounds of food and will feed two million people this year with high-quality food that would have otherwise been wasted. The company has managed food recovery from high profile events including Super Bowl 50 and the Oscars. Most recently, Copia served food alongside and to first responders to the California Wildfires. Copia has been named as one of the top three women-led startups in America. Komal was awarded the 2016 Social Entrepreneur of the Year, Outside Magazine's "30 Under 30", and a 2017 MIT Solver. She has been highlighted by Marie Claire as one of the most powerful and impactful women in business and was recently honored with the Nelson Mandela Humanitarian Award.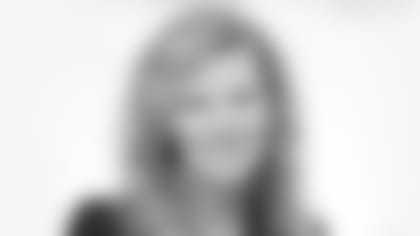 Kristen Mackie
Director of Strategy & Analytics - NFL
Kristen Mackie is a Director of Strategy and Analytics at the National Football League, managing data and analytics initiatives on premium seating and luxury suites, ticketing, and pricing. She joined the NFL in March 2017 from Disney, where she was a Manager of Strategy & Analytics on Disney's Corporate Brand Management team. She received her MBA from the MIT Sloan School of Management and her BS in Applied Economics & Management from Cornell University.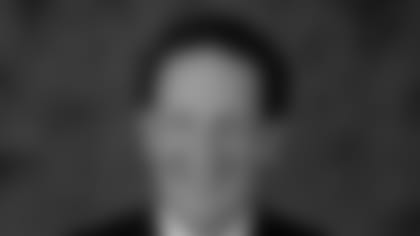 Laurence Baer
President - SF Giants
A fourth generation San Franciscan with impeccable credentials in the world of marketing, television, film and politics, Larry Baer has gained a national reputation as one of professional sports' leading visionaries. Baer is responsible for the day-to-day functioning of the Giants organization, both on the business and baseball sides of the operation. He was named team president on October 1, 2008 and president and chief executive officer on January 1, 2012. As president and CEO, Baer serves as the club's control person on all Giants, Major League Baseball and industry issues. In 2016 Baer was appointed by President Obama to the United States Holocaust Memorial Council, serving as a member of its Governing Board. He also serves on the board of directors of Major League Baseball's Advanced Media and serves on MLB's Long-Range Strategic Planning and Constitution committees.
Mark DiMaurizio
VP Strategic Consulting - KORE Planning & Insights
Mark DiMaurizio serves as Vice President, Strategic Consulting at KPI (KORE Planning & Insights). KPI offers strategic technology advisory services and staffing to integrate, align and maximize strategies into positive ROI tactics resulting in incremental revenue and productivity. Prior to KPI, DiMaurizio spent 10 years at Comcast Spectacor; most recently as SVP, FanOne Marketing and also served as VP of Technology Solutions for the Wells Fargo Center hosted sports properties (Philadelphia Flyers, Philadelphia 76ers, Philadelphia Soul and Wings). Prior to Spectacor, Mark was also with the NBA as Director of CRM and Team Technology for six seasons where he consulted with all NBA teams on CRM, Marketing Automation, and related technologies and processes. Prior to the NBA, Mark was with Arthur Andersen Business Consulting for 5 years in their Media and Entertainment group where he consulted with such companies as the NFL, Martha Stewart Living, The New York Times, CBS, and King World Entertainment.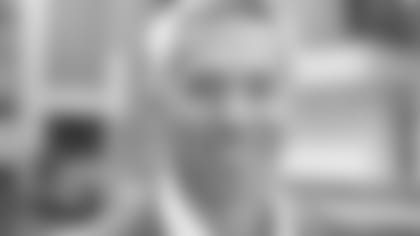 Mark Wan
Managing Partner - Caseway Media Partners
Mark Wan brings over thirty years of successful private equity and venture investment experience. Prior to forming Causeway, he was a co‐founding partner of Three Arch Partners from 1993 to 2012, an early stage focused investment firm that raised over $1 billion of capital commitments across five funds. Prior to Three Arch Partners, Wan was a general partner at Brentwood Associates, a private equity firm headquartered in Los Angeles. He was a part of the investment group that purchased the Boston Celtics in 2002. In addition to being an owner in the Celtics, Wan is also an owner in the NFL's San Francisco 49ers. He is a graduate of Yale University and earned an MBA from Stanford Business School.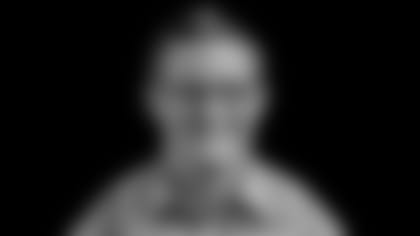 Matt Snow
Leader, Global Alliances - Amazon
Matt Snow is the Head of Partner Development for the Amazon Business Global Alliances team, where he works to improve customer experiences through technical, contractual and compliance based integrations with third parties. Matt has also lead the P&L and supplier relationships for Amazon's industrial and scientific categories. Prior to Amazon, Matt has had a diverse set of experiences, including P&L management and pricing strategy leadership for The Dow Chemical Company, and strategy consulting in the oil and gas, mining, and healthcare sectors for Accenture. Matt has an MBA from the University of Chicago Booth School of Business, and is a long-suffering Arizona Cardinals fan.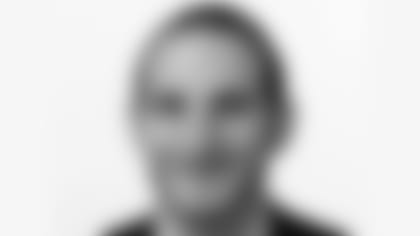 Matt Wolf
Senior VP, Team Marketing & Business Operations - NBA
Matt Wolf currently serves as a Senior Vice President in the National Basketball Association's Team Marketing & Business Operations (TMBO) department, a group responsible for growing NBA, WNBA, and NBA G League team profitability through strategic consulting on all aspects of business operations, including marketing and digital, ticket sales, sponsorship development, suite sales and customer retention. Prior to joining TMBO, Wolf served as a member of the NBA's Strategic Development department, working on league-level strategic initiatives including collective bargaining, media rights negotiations and international expansion planning. Wolf holds an M.B.A. from the Stanford Graduate School of Business and a Bachelor of Science and Engineering degree in Operations Research & Financial Engineering from Princeton University, where he was a member of the varsity Sprint (Lightweight) Football team.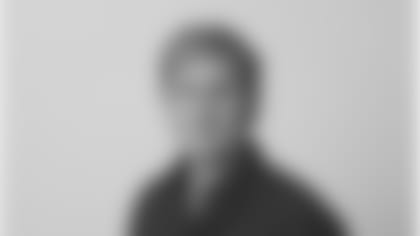 Michael Clarke
Director of Customer Insights - Netflix
Mike Clarke is the Director of UX Research and Product Insights at Netflix, focused on helping product managers and designers build great products for Netflix users. Previous to Netflix, Clarke was the Head of Insights and Brand Measurement at Google, leading research and measurement for the Google brand advertising business. While at Google, he was on the board of directors for the Advertising Research Foundation and co-chairs the mobile video working group at the IAB and served as an advisor for Capital G (formerly Google Capital). Clarke has his PhD in Sociology from the University of Waterloo, where his dissertation was focused on how groups work together with big data to develop a collective understanding of the "user". Previous to Google, Clarke managed services product research for mobile software, leading product management and advanced product research. Mike holds a number of patents in messaging and mobile software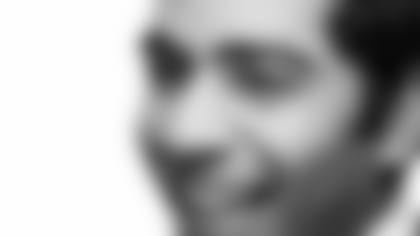 Moon Javaid
Vice President of Strategy & Analytics
Moon Javaid is in his sixth season with the 49ers and currently serves as the vice president of strategy & analytics. In his role, Javaid oversees business intelligence, CRM and fan feedback; manages retail, mobile app, and concessionaire relationships; works on bids for large scale non-NFL events; supports the drive for local revenue; and aids other the business aspects of the organization with strategic and analytical support.
Under Javaid's guidance, the 49ers built a data warehouse that processes over 3 million records per day, broke NFL records for highest revenue in a regular season game and secured bids for WrestleMania 31 and the Gold Cup Final.
Neil Hoyne
Head of Customer Analytics - Google
Neil Hoyne is the Head of Customer Analytics at Google. He focuses on understanding the relationships that users form through digital media. Since joining the company in 2011, Hoyne has overseen efforts for marketing attribution, lifetime value and experimentation, strengthening the analytical capabilities of its $80B+ advertising business. With numerous patents in machine learning, he is also the Co-Chair for the iab Measurement & Attribution Committee, establishing new technical standards and best practices for online measurement. He is a perpetual keynote speaker at strategy and analytics conferences around the world, as well as a frequent lecturer at top universities.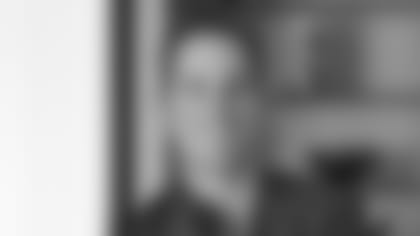 Ori Brafman
Multiple New York Times Bestselling Author
Ori Brafman is a multiple New York Times bestselling author, researcher, and entrepreneur. His seminal work, The Starfish and the Spider, is cited by the U.S. military as the foundation for a successful campaign to counter Al Qaeda, is considered the bible for the structure of the Tea Party, is the basis for blockchain technologies, was instrumental in the formation of Netflix's culture, and was the cornerstone for Facebook's user acquisition strategy. Brafman's upcoming book, Radical Inclusion: What the Post-9/11 World Should Have Taught Us About Leadership, co-authored by 18th Chairman of the Joint Chiefs of Staff, GEN (R) Martin Dempsey, argues that today's leaders are in competition for the trust and confidence of those they lead more than ever before. The White House, the world's largest organization for financial professionals, and the Chicago Bulls alike turn to Brafman when embarking on transformation campaigns to adjust to macroeconomic trends.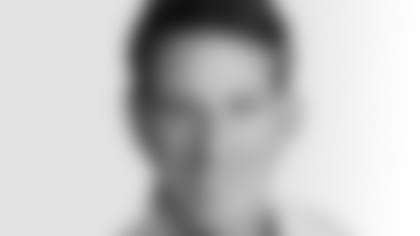 Pete Fader
Professor of Marketing - University of Pennsylvania
Peter S. Fader is the Frances and Pei-Yuan Chia Professor of Marketing at the Wharton School of the University of Pennsylvania. His expertise centers around the analysis of behavioral data to understand and forecast customer shopping/purchasing activities. He works with firms from a wide range of industries, such as telecommunications, financial services, gaming/entertainment, retailing, and pharmaceuticals. These insights are reflected in his book, "Customer Centricity: Focus on the Right Customers for Strategic Advantage." In addition to his various roles and responsibilities at Wharton, Professor Fader is also cofounder of Zodiac , a SaaS-based company that aims to make top-notch customer valuation models and insights easily accessible to a broad array of datadriven organizations. In April 2017, Professor Fader was named by Advertising Age as one of its inaugural "25 Marketing Technology Trailblazers," and was the only academic on the list.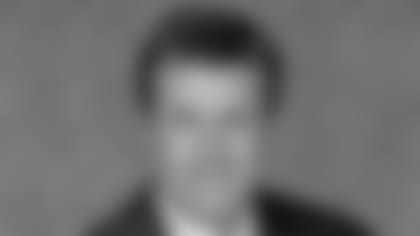 Rick Welts
President & COO - Golden State Warriors
One of the most respected business executives in the NBA—with over 40 years of experience in the league—Rick Welts is currently in his seventh season as president and chief operating officer of the Golden State Warriors. Prior to joining the Warriors in October 2011, he spent nine years as president of the Phoenix Suns. Prior to joining the Suns, Welts enjoyed a successful 17-year (1982-1999) stint at the NBA league office in New York, where he ascended through the ranks to become the league's third-in-command as the executive vice president, chief marketing officer and president of NBA Properties.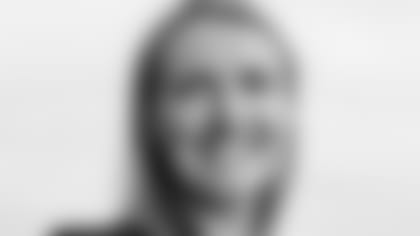 Rosie Spaulding
General Manager - Rugby World Cup Sevens 2018
Rosie Spaulding has an established reputation for the strategic planning and delivery of world class events and projects from start-up phase, scaling up to teams of 3000+ for execution. Currently General Manager for the Rugby World Cup Sevens 2018, Spaulding is leading a team to plan and deliver all aspects of this prestigious International tournament that will host the 40 best men's and women's teams from 28 countries in San Francisco in July. For the previous six years, Spaulding has held a leadership role for two of the largest sporting events to come to northern California - Super Bowl 50 and the 34th America's Cup. Prior to that, Spaulding has led teams around the globe in Europe, Asia, North and South America to strategically plan and deliver world-class events, initiatives and venues and has been fortunate enough to be involved in events that include the 2004 Athens Olympic Games, 2007 Beijing Test Event, Volvo Ocean Race and Modern Pentathlon World Cup.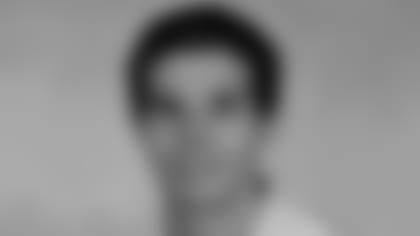 Royce Cohen
Director, Business Strategy and Analytics - Dodgers
Royce leads the business strategy and analytics efforts for the Dodgers with duties that touch ticketing, sponsorship, concessions, merchandise, parking, capex, marketing, publications, and venture capital. He also spearheads business development initiatives including the Dodger Pride Rewards loyalty program, FanFest VIP experiences, the Dodger Stadium College Baseball Classic, and the Dodger Youth Camp Series. Previously, Royce started the ticketing analytics group at MLB and worked closely with the Commissioner's Ticketing Review Committee and all 30 MLB Clubs on issues such as the secondary market, dynamic pricing, and digital ticketing.  Royce graduated from Wharton undergrad in 2012. He is proud of having seen a live game in all 30 MLB ballparks before turning 21 and sets as a goal winning rings from both the World Series and the World Series of Poker.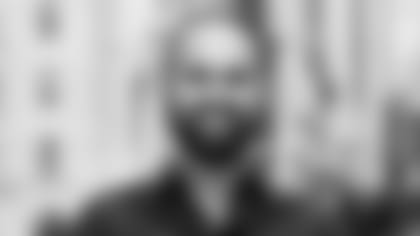 Russ D'Souza
Co-Founder - Seat Geek
Russ D'Souza is a co‐founder of SeatGeek, the leading mobile app and platform for live event tickets. Russ leads SeatGeek's business functions, including business development and the growth of SeatGeek's primary ticketing platform, SeatGeek Enterprise.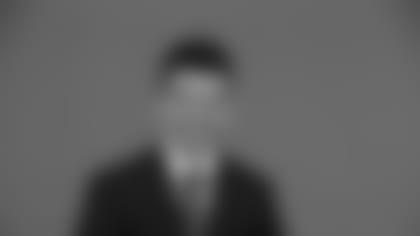 Ryan Gustafson
VP of Business Strategy and Development - Seattle Sounders
Gustafson is currently the VP of Business Strategy and Development for Seattle Sounders FC, where he is responsible for overseeing all revenue for the Club, including Ticket Sales, Corporate Partnerships, and Suites/Premium seating. Prior to working for Sounders FC, Gustafson was VP of Strategy & Innovation at the San Diego Padres where he oversaw CRM and Business Analytics for the Club, as well as leading special projects and financial projections. He also spent time at the MLB's Commissioner's Office as a Senior Analyst for the Commissioner's Ticketing Review Committee. Gustafson graduated with an MBA from Harvard Business School in 2012, and did his undergrad at the University of Puget Sound, where he was Captain of the baseball team and a business and economics double major.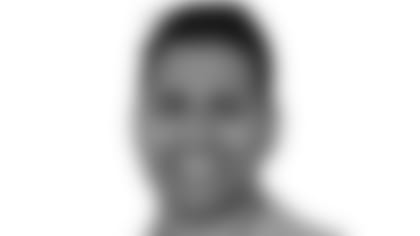 Salim Mitha
Partner - Evolution Media
Salim Mitha is a Partner at Evolution Media, a $1bn global venture firm that in partnership with CAA and TPG, invests in growth tech opportunities in entertainment, media, music, live events, sports and gaming. Mitha's operational and investment experience derives from launching, running and successfully exiting three separate technology start-up companies, as well as from senior roles in consulting, banking and technology. Most recently, Mitha was Executive Vice President at Playtika-Caesars Interactive, which grew to be the largest mobile social casino gaming company in the world. Mitha received his B.S. Economics from Wharton School of Business at University of Pennsylvania and an MBA from Stanford University's Graduate School of Business. Mitha also speaks fluent Spanish.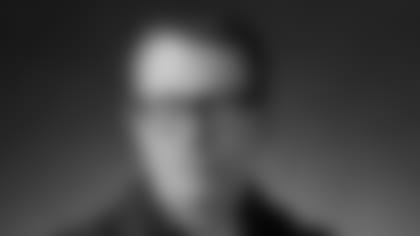 Scott Capstack
Design Director/Principal - Populus
Capstack's more than 20 years of experience can be characterized by the pursuit of elegant design solutions. With a background in master planning and the design of both public and private projects, he brings a well-rounded collection of knowledge to his work at Populous. As design director, Capstack provides insight and in-depth knowledge of stadium trends and convention center innovations. Scott is a graduate of the University of Kansas.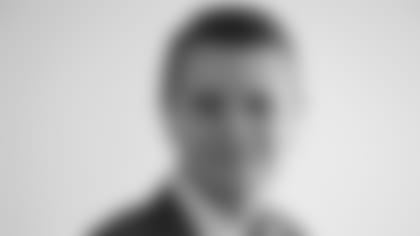 Scott Jablonski
General Manager NFL, NBA, & NHL (North America) - StubHub
Scott Jablonski is the General Manager of NFL, NBA and NHL for StubHub, leading a team focused on the overall strategy, partnerships, marketing, supply and event operations in North America. He was the VP of Club Business & Analytics for the NHL, where he managed a team that developed ticketing and sponsorship strategies for NHL club owners and executives. At the NBA, Jablonski was the Senior Manager of Team Marketing and Business Operations (TMBO), working with 60 franchises across several business units, including the optimization of systems/processes. Scott also led the financial analysis moving the Seattle franchise to Oklahoma City. Jablonski earned an MBA from the Harvard Business School and both a bachelor's and master's from Rensselaer Polytechnic Institute.
Sergio Jerez Rico
CIO - Football Club Barcelona
Sergio Jerez holds Bachelor Degree in Business Administration by the Universidad de Barcelona. He also completed a Master's degree in Operations & Innovation in Esade Business School, Pdd at Universidad Autónoma de Barcelona and Postgraduate in Driving Government performance in Hardward-JFK. Managing transformation processes through technology in the last 25 years. Sr. Jerez is currently the CIO of Football Club Barcelona, member of the Executive Committee and leading the digital transformation and the smart stadium initiative. Simultaneously he is also a board member of Esade Alumni Digital Business & ICT club. Sr. Jerez worked as the Executive Director of Mobile, eGovernment & Data in the city of Barcelona, for 7 years, until 2014, leading the smart city programs. Prior to that he worked in management positions at Deutsche Telekon-T-Systems, Cap Gemini and Ernst & Young Consulting.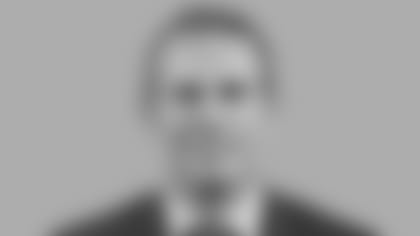 Tom Fox
President - SJ Earthquakes
Tom Fox joined the San Jose Earthquakes in July of 2017 as President, responsible for all football and business related activities. Fox has over 30 years of experience in brand management and sports marketing. His career has included stops at Gatorade where he worked for 13 years and ultimately led the brands' Sports Marketing efforts globally. He also spent time with the NBA, where he opened the League's first offices in Asia, Nike, leading both Asia Pacific and US Sports Marketing, and Wasserman as Principal in Business Development. Prior to joining the Earthquakes, Fox was the CEO of Aston Villa FC in the English Premier League for two seasons, starting in 2014, and had originally relocated to London in 2009 to work for Arsenal FC in the newly created role of Chief Commercial Officer. Fox currently sits on the board of Stat Sports, a wearable sports tracking company specializing in enhancing human performance.