49ers Foundation's GIVING TUESDAY

49ers Foundation's GIVING TUESDAY
The San Francisco 49ers and the 49ers Foundation have deployed resources throughout the Bay Area to support people and communities of highest risk and need over the past several weeks, and we're not done yet! On May 5, citizens, businesses, communities, and nonprofits around the globe will come together for Giving Tuesday Now as a day of unity in response to the current unprecedented need caused by COVID-19—and the 49ers Foundation, our partners at Cisco, Devcon, Levi's® and NRG, and the entire organization are thankful for support from 49ers Faithful.
Support Bay Area Youth TODAY!
As Bay Area youth are faced with obstacles to opportunities for critical education and safe and healthy physical activity, we are adapting our direct services through the Foundation's core programs, 49ers EDU presented by Chevron and 49ers PREP presented by U.S. Bank, to provide digital curriculum delivery models as well as video content to serve our community of students, teachers, and families in this time of need and throughout 2020. Please join the 49ers Foundation at 49ers.com/GivingTuesdayNow to support our mission to educate and empower Bay Area youth and help those most impacted by COVID-19.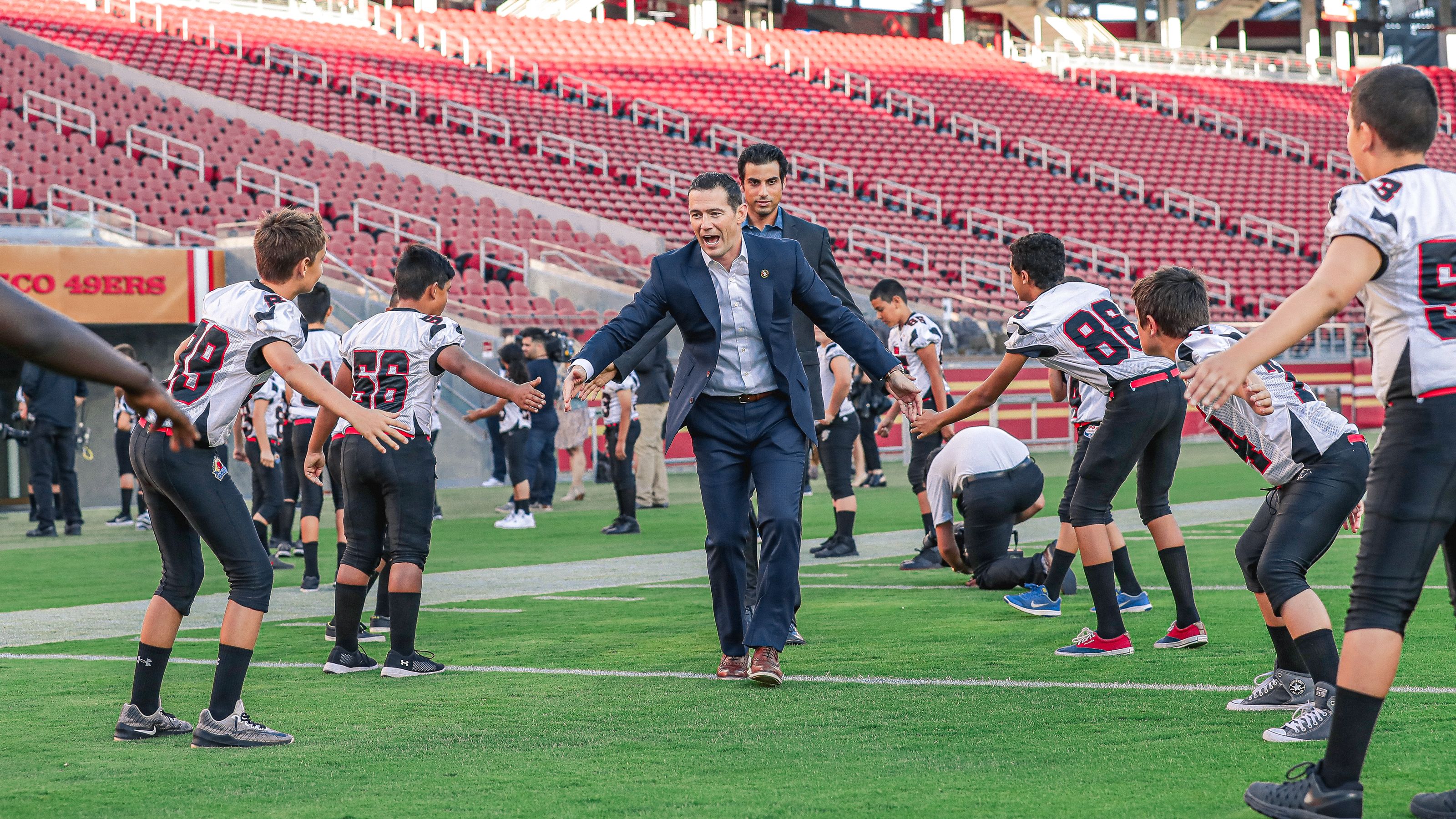 Check out our exclusive interview with 49ers President Al Guido!
Join us for an all-access interview with 49ers President, Al Guido, and Senior Reporter, Keiana Martin, as Al breaks down the 49ers 2020 NFL Draft, COVID-19 Relief Efforts, and the 49ers Foundation's #GivingTuesdayNow campaign on Tuesday May 5th!
A Special Q&A with 49ers President Al Guido
49ers President Al Guido spoke about the 2020 NFL Draft, COVID-19 relief efforts and the 49ers Foundation's #GivingTuesdayNow.