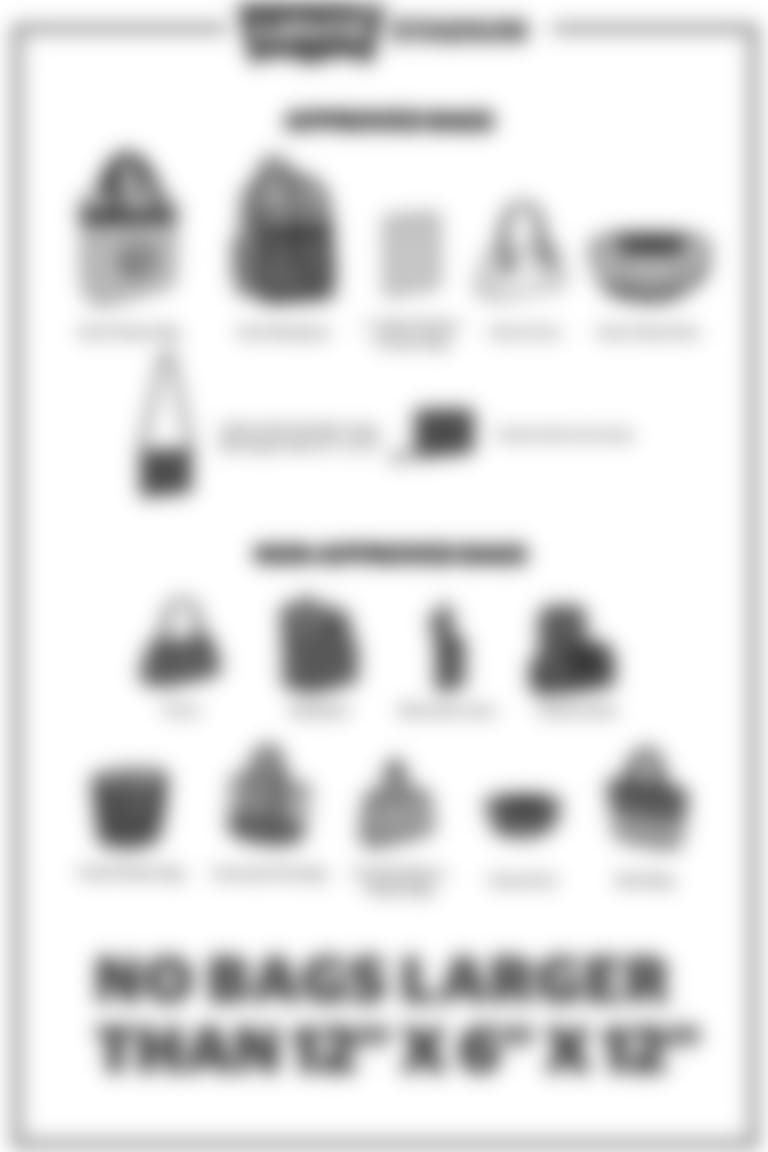 Levi's® Stadium prohibits all bags, backpacks and other carriers from being brought into the stadium with the following exceptions:
Approved clear bags no larger than 12" x 6" x 12". These include the following clear bags:
Clear Backpacks
Clear Fanny Packs
Clear Bags
Clear Purses
One gallon clear plastic zip lock type bags
Small Clutch Bag (the size of an adult hand) (4.5" x 6.5")
Seat Cushion
Please note, the stadium bag policy will be enforced for all stadium events including concerts, matches and 49ers home games, unless otherwise noted. Should you have any questions regarding the bag policy, please email guestservices@levisstadium.com. All approved bags are subject to inspection upon entry and are subject to additional inspections within the stadium.
Guests with bags or items that do not satisfy the Levi's® Stadium Bag Policy are encouraged to return their bags or items to their vehicle.